Hallmark Star Danica McKellar Reveals Her Favorite Skincare Products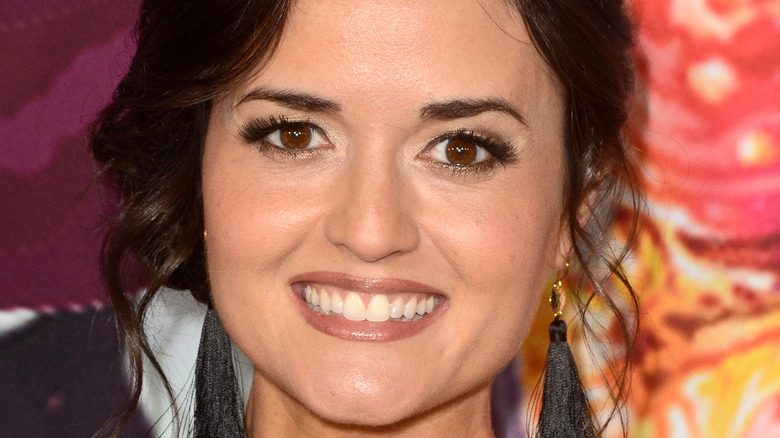 Kathy Hutchins/Shutterstock
It's been nearly 30 years since "The Wonder Years" went off the air. Back when the show was at its most popular, star Danica McKellar, who played Winnie Cooper, the timid object of Fred Savage's character Kevin Arnold's affection, was only 9 years old (via Forbes).
Skincare wouldn't have been at the top of the actress' list of concerns, especially when it came to aging. But fast forward to present day, and the fortysomething star is a Hallmark Channel staple. She's also behind a series of bestselling books about math for kids, and a mom herself.
And, like most women of a certain age, McKellar is more tuned into her skin, but not as much as many of us. The star is far more focused on — you guessed it – math, telling Today in 2018, "By developing your smarts, you become more powerful and you make better choices. Being a smart and savvy woman gives you more opportunity."
Still, it's not as if the actress doesn't care at all about her beauty routine — McKellar still has a few tricks up her sleeve for maintaining her seemingly poreless complexion.
Danica McKellar looks much younger than her age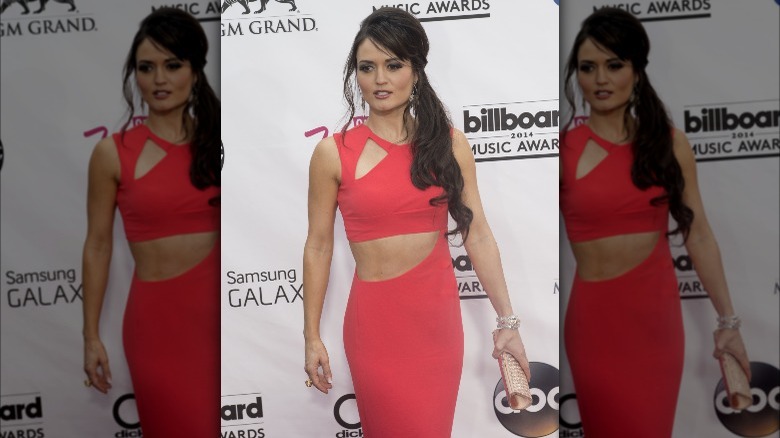 Kobby Dagan/Shutterstock
Believe it or not, the biggest secret Danica McKellar revealed about her skincare routine during a 2018 interview with Today is something we can all copy today, without so much a trip to the store or online shop.
The actress exfoliates with a washcloth while she's in the shower. That's it!
Meanwhile, "The Wonder Years" alum also comes back to two products over and over. "For face soap, I use this stuff called Aiona Alive," she said, adding she loves "their stuff." The line McKellar raves about boasts natural products and was founded by a Hollywood makeup artist. One of its goals is to help with aging — and we feel you, Danica!
Another product the star is obsessed with? "For moisturizer, I use Lala Retro by Drunk Elephant. It's great," McKellar told the outlet. Both of these beauty staples cost under $60, making the finds very un-Hollywood.
But there are more tips the star can offer to fans who want to emulate her youthful appearance and they are all about lifestyle choices.
Danica McKellar is laser focused on her health
Danica McKellar seemingly enjoys the blessings of genetics, having a great glow about her despite not relying too heavily on products. But there is another factor to thank for that flawless skin her Hallmark Channel fans admire. As the star told Today, her diet is quite strict and may be behind the healthy look.
"I hardly ever drink alcohol. I don't drink coffee. I don't drink soda," she swore to the outlet, adding that she steers clear of artificial ingredients as well as gluten and dairy. So what does the actress eat? "I do a lot of brown rice and a lot of vegetables. I do eat meat, just lean meat. I'll steam vegetables," she confided.
McKellar also took to Twitter to share more about how she stays healthy, telling fans in 2018 that she eschews bread and sugar. "I only drink water," she added, going on to share her go-to snacks: bananas and rice cakes. In 2022, in honor of her 47th birthday, McKellar also shared on Instagram that part of her secret is the "attitude" as well as her lifestyle choices.
As far as exercise, McKellar credits yoga, pilates and dance for helping her maintain an overall youthful look (via E! Online).