Hallmark Star Ryan Paevey's Other Career Might Surprise You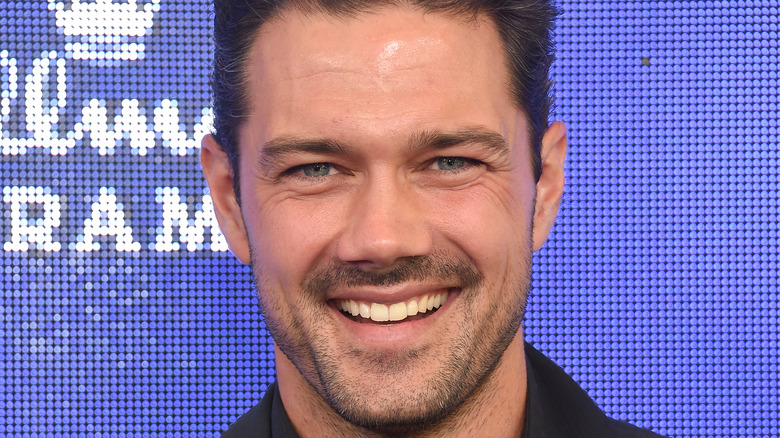 DFree/Shutterstock
Ryan Paevey is best known as one of Hallmark Channel's hottest leading men. The former model made his film debut in 2012's "4 Dead Girls: The Soul Taker," but his big break came when he landed the role of Detective Nathan West on "General Hospital" in 2013. Nathan had a popular romance with Maxie Jones, and fans were upset when Paevey decided to leave the soap in 2018.
"I was ready to go, and I think 'GH' knew that," Paevey told Soaps in Depth. "It was a completely amicable situation. I mean, I owe this show so much. When 'GH' gave me this job, I didn't even call myself an actor — I didn't even know if I wanted to be an actor. And as those of you who were watching back then know, it's been a journey. I've learned a lot!"
Luckily, Paevey has remained on television with the Hallmark Channel, starring in movies including "Unleashing Mr. Darcy," "Harvest Love," and "Hope at Christmas." But acting is just one of Paevey's many talents. He also founded a company, Fortunate Wanderer, to showcase his photography work based on his travels. Over time, the business has evolved. "If I happen to be someplace where there are things that are fascinating, I collect them and I bring them back. And I make them into things," Paevey explained during a 2016 appearance on "Hope & Family." 
Those creations have led to a successful second career where Paevey can really show off his creativity.
Ryan Paevey is also a jewelry designer
In addition to his acting career, Ryan Paevey is also a talented jewelry designer. Through his website, Fortunate Wanderer, he sells his handmade creations. "I used to make simple braided bracelets," he told Soaps in Depth. "They were just little things for myself — nothing that would catch someone's eye. But we'd do meet-and-greet events all over the country, and people would comment, so I would just take them off my wrist, give them to people and tell them where the bracelets had traveled with me."
Since then, Paevey's line has grown to include rings, pendants, cuffs, and beads at various price points. His work — even the more expensive items — often sell out quickly. That means that Paevey is busy creating more inventory to keep up with the demand for his pieces, but he enjoys coming up with new designs and honing his skills. "It takes more and more challenges, I think, over time to give you that rush," Paevey told Just Jared. "You want to continue to challenge yourself to see what you can make, to see how good at it you can get."
He's not leaving the Hallmark Channel anytime soon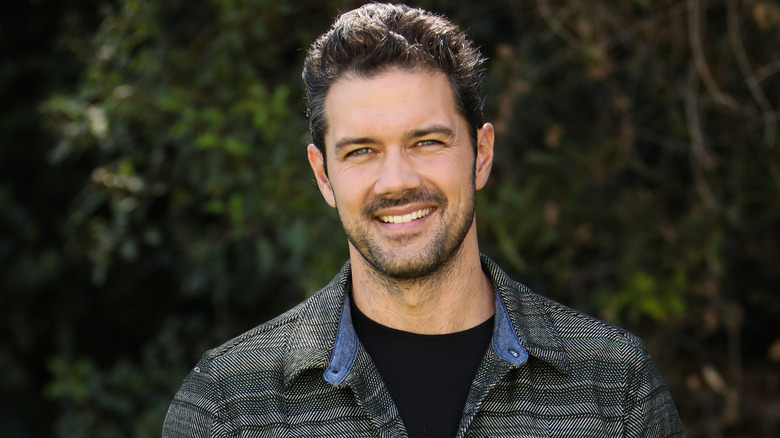 Paul Archuleta/Getty Images
Although his jewelry line is a success, Ryan Paevey isn't leaving the Hallmark Channel anytime soon — in May 2022, he signed a multi-picture deal with the network. "Ryan is a consummate professional who always brings a special spark to the characters he plays, making him a favorite among our viewers," said Lisa Hamilton Daly, executive vice president, Programming, Crown Media Family Networks (per Parade). "We're excited to extend our partnership with Ryan and can't wait to get started on his next project for us."
Paevey's latest Hallmark movie — "Two Tickets to Paradise" — costars Ashley Williams. The two play romantics who have been separately left at the altar, but still decide to go on their honeymoons in Hawaii. While filming in the tropical paradise, Paevey was thrilled that he could take full advantage of the location. "We got to surf on the westside of the island. We got on a boat and boated to this other place. It was super fun," he said during a Q&A with fans, adding, "I can't believe this is my life right now."
And he is especially happy to be continuing his relationship with Hallmark. "Being part of Hallmark is like no other experience I've ever had," he said (via Parade). "The creative people I've had the pleasure of working with both at the network and on every set have made this collaboration so special and I can't wait to see what's next."