Clayne Crawford Says Filming A Walk To Remember Was An 'Absolute Blast' - Exclusive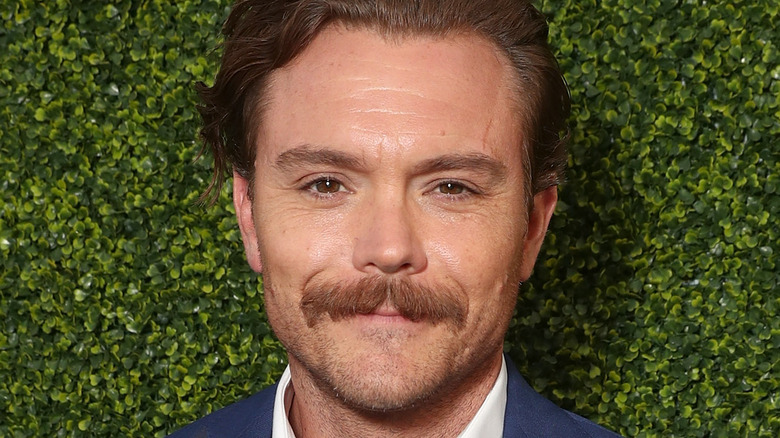 Todd Williamson/Getty Images
It's hard to believe that Clayne Crawford's career has already spanned more than 20 years. From his unforgettable appearances in TV shows like "Lethal Weapon" and "Rectify" to roles in films such as "Convergence" and "The Killing of Two Lovers," Crawford continues to surprise and delight fans with his output as an actor. And now, thanks to his work as a producer via his production company, Back 40 Pictures, Crawford is helping to create the stories he's always wanted to see onscreen.
One of Crawford's earliest roles was in the Nicholas Sparks adaptation "A Walk to Remember," which starred Mandy Moore and Shane West. Since the film was released in 2002, Sparks novels have regularly made it onto the big screen, and "A Walk to Remember" is partially responsible for the author's continued dominance in film. Crawford played Dean, a school friend of Shane West's character, Landon, in the now-classic movie.
Upon the release of "The Integrity of Joseph Chambers," The List sat down with Clayne Crawford to find out what it was like working on "A Walk to Remember" all those years ago.
A Walk to Remember was 'really special'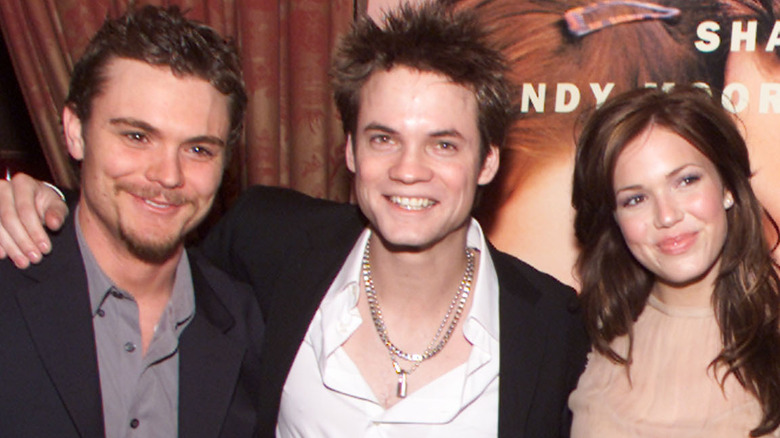 Kevin Winter/Getty Images
When Clayne Crawford scored his role in "A Walk to Remember," he was at the very start of his career as an actor. "That was my [one of my] very first [jobs]," he told The List. "I had done 'Buffy the Vampire Slayer' and I did this other little movie called 'Gas Station Jesus,' and I forget what they changed the title to, but every memory I have of that experience is fun."  
One of Crawford's favorite things about working on "A Walk to Remember" involves his co-stars. "Talk about making friends — Al Thompson, who's in that movie with me, we met in the bar of the hotel in Wilmington, North Carolina, and I'm going to meet him tonight and I haven't hugged his neck in over two years because of COVID," he said. "These relationships — Seth Howard, who I met on that film, is still one of my dearest friends in the whole world."
Importantly, "A Walk to Remember" was a huge milestone for Crawford and marked the beginning of his success. "I remember when I walked into the room and it was the first time someone had paid for me to go and perform, and I remember literally jumping on the bed," he revealed. "I felt like, 'Oh my God, this is actually obtainable.' It was really special, and we were all a bunch of kids figuring it out. It was like high school. We had an absolute blast."
"The Integrity of Joseph Chambers" premiered on June 9, 2022 at the Tribeca Film Festival and on Tribeca At Home.