The Real Reason Jodie Sweetin Was Pushed To The Ground During A Recent Protest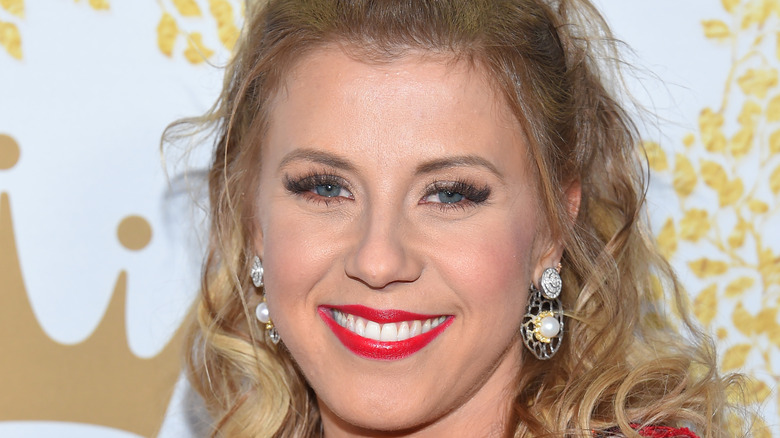 DFree/Shutterstock
Millions of people around the world are outraged over the U.S. Supreme Court decision to overturn Roe v. Wade, which protects pregnant people's access to abortion under the Constitution. The ruling allows states to ban abortions, leaving those who will need to terminate a pregnancy in the future to seek refuge in states where the procedure will remain legal. As a result of the move, 10 states have already banned abortion as of publication, and 26 states have laws that could either prohibit or set extreme limits on abortions, per CNN.
In response, protests have broken out around the country, with people taking to the streets to voice their disdain for the SCOTUS ruling, many shouting, "This decision must not stand!" "Legal abortion on demand!" and "We won't go back!" Several celebrities also shared their stories and participated in protests in cities such as Los Angeles and New York City, including Julia Louis-Dreyfus, Laura Dern, Kate Beckinsale, Amber Tamblyn, and Milla Jovovich. 
"Every human being has the right to pursue their dreams, their ambitions, their education and their passions before making the decision to dedicate their lives, their time, their energy and their finances to raising a family," Jovovich said, per People.
"Full House" star Jodie Sweetin also participated in a protest in Los Angeles, and had a scary interaction with the police.
Jodie Sweetin was not injured during the altercation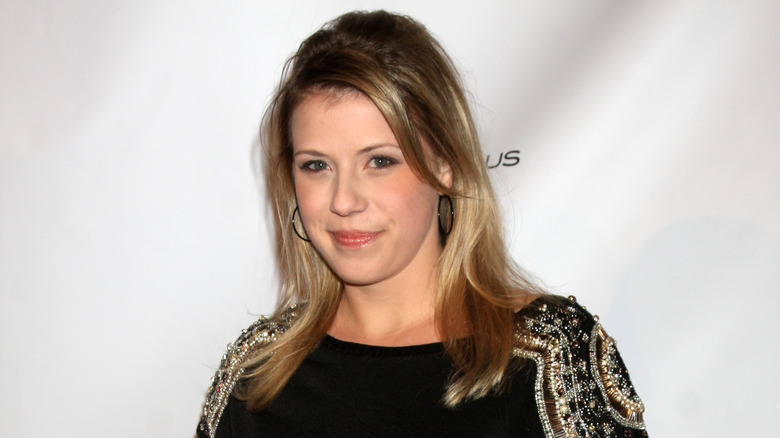 Kathy Hutchins/Shutterstock
During a protest in support of Roe v. Wade in Los Angeles, "Full House" star Jodie Sweetin was pushed by LAPD officers, according to a video posted by TMZ. The incident happened on a Los Angeles freeway, with Sweetin — who was holding a megaphone — trying to get fellow protestors away from the busy road. Officers then pushed her away from them, which caused her to trip over the curb and fall on the concrete ground. Luckily, Sweetin did not suffer any injuries from the fall, getting right back up and joining in on the chant of "No justice, no peace!" After the video was made public, the LAPD released a statement that they are looking into the use of force against the actress, per People.
"I'm extremely proud of the hundreds of people who showed up yesterday to exercise their First Amendment rights and take immediate action to peacefully protest the giant injustices that have been delivered from our Supreme Court," Sweetin said in a statement after the altercation. "Our activism will continue until our voices are heard and action is taken. This will not deter us, we will continue fighting for our rights. We are not free until ALL of us are free."