Yvette Nicole Brown Reveals If We'll Ever See A Community Movie - Exclusive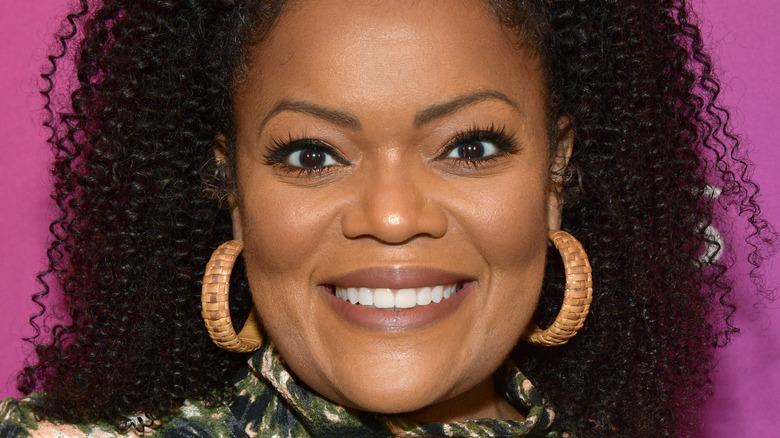 Araya Doheny/Getty Images
When the series "Community" came to an end in 2015, fans couldn't help but want more. After all, the last shot of the entire series was a black screen with the words "#andamovie," teasing audiences everywhere and leaving us all with one question: Is this movie actually going to ever happen?
During a virtual cast reunion at the start of the COVID-19 pandemic, the stars of "Community" were struck with this exact question. However, because of the current state of the world, the answer was that a movie simply could not be made.
Now that the end of the pandemic appears to be drawing closer, the question about a potential film has found itself again front and center in fans' minds. Luckily for them, everyone from the original series is on board with making this movie a reality. "Every single one of us wants to do it," actress Yvette Nicole Brown, who plays Shirley Bennett, said during an exclusive interview with The List.
However, there's one thing that's stopping the film from getting made: "The thing is ... scheduling," Brown told us.
Eventually, the Community movie could happen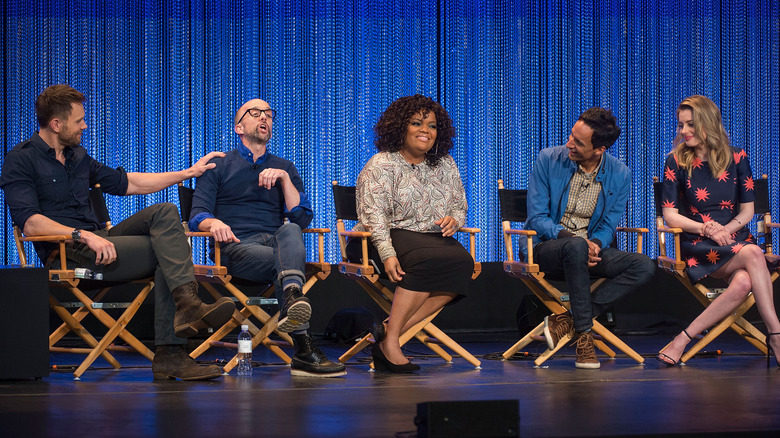 Valerie Macon/Getty Images
"Community" catapulted every single member of the cast into complete stardom once the series came to a close. Today, Joel McHale, Alison Brie, Ken Jeong, Chevy Chase, and Danny Pudi are all very busy people — not to mention Donald Glover. "He's all over the world," Yvette Nicole Brown told The List. "He's Childish Gambino."
With everything going on in their lives, it's been impossible to schedule a time when the entire cast can be together again for another round of fun. It's a day, however, that Brown can't wait for. "There's magic when we're all together," she said.
While no specific plot lines for a potential film have been revealed, the show's creator, Dan Harmon, has teased Vulture that he's been thinking an awful lot about what would happen in the film version. For now, fans have no choice but to wait for their favorite cast's schedules to clear up. "As soon as we find the time, I absolutely think that this movie's going to happen," Brown said.
Today, Yvette Nicole Brown is partnering with "It's Bigger Than Me" to help stop the stigma surrounding weight. For more information, visit ItsBiggerThan.com.