Patrick Warburton On Why Seinfeld Still Looms Large In His Career - Exclusive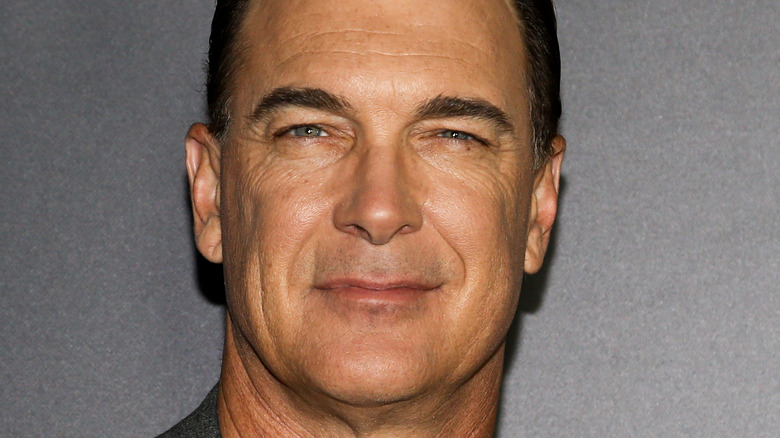 Debby Wong/Shutterstock
Patrick Warburton is no stranger to TV viewers. With an extensive roster of screen credits extending back to the 1980s, he's been a series regular on TV series including "Less Than Perfect," "Rules of Engagement," and Netflix's "A Series of Unfortunate Events," playing fictional author Lemony Snicket in the latter. Meanwhile, Warburton's distinctive baritone has made him a sought-after voice actor, landing him such memorable roles as Griffin family neighbor Joe Swanson on "Family Guy," Brock Samson on "The Venture Bros.," and Buzz Lightyear in television projects centering around the beloved "Toy Story" astronaut. For his latest project, Warburton serves as the voice of Days Inn's "complimentary" pillow — an innovative pillow that offers guests an array of feel-good compliments with the touch of a button.
Despite his numerous roles over the years, Warburton may always be best known as David Puddy on "Seinfeld," the on-again, off-again boyfriend of Elaine Benes (Julia Louis-Dreyfus). In an exclusive interview with The List, Warburton opened up about why appearing in a mere 10 episodes of "Seinfeld" led him to be forever associated with the beloved sitcom.
He's received exceptional visibility from Seinfeld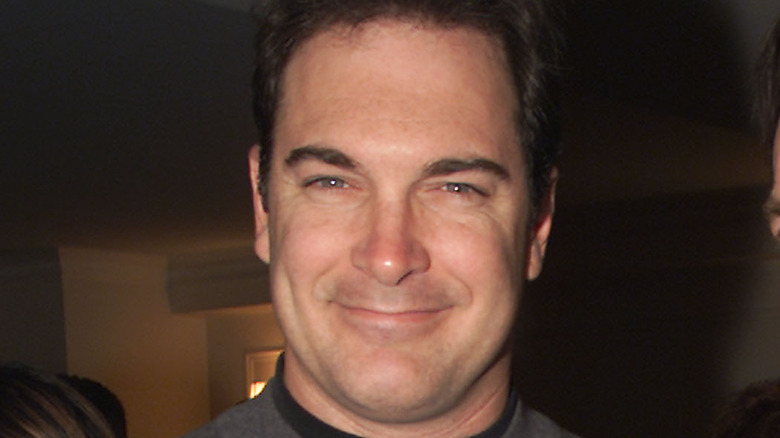 Scott Gries/Getty Images
Given that "Seinfeld" has lived on far beyond its nine-season run thanks to reruns and streaming, the show has never been out of the public consciousness, even though it ended in 1998. "When you're part of something that's in perpetual syndication ... I hazard to say, I won't ever do anything that's out there as much as 'Seinfeld' has been and seems to always be," said Patrick Warburton. "It's something that seems to be ever-present. It's a good thing. I actually did nine regular-season episodes — 10 including the final episode."
While Warburton is conscious of "trying to do different things and reinvent" himself as an actor, he admitted that "it is tricky when you do nine episodes of a sitcom and are in danger of being typecast." 
That's the double-edged sword of being so closely identified with a single character in an iconic TV series. "I find that in a creative industry, oftentimes they seem to lack creativity in regards to casting," Warburton said. "They put you in a box." That's why, he added, he's leapt at "opportunities to do something very different, like 'The Dish,' or 'The Woman Chaser,' or 'The Civilization of Maxwell Bright,' even 'A Series of Unfortunate Events,' [playing] Lemony Snicket."
On avoiding Hollywood typecasting
While typecasting can be an unfortunate side effect of his long association with "Seinfeld," Patrick Warburton credits people like director Barry Sonnenfeld — who cast him in his Netflix series "A Series of Unfortunate Events" — for recognizing the versatility he can bring to a project. 
"Fortunately, I have friends like Barry Sonnenfeld who can see outside [the box] and they realize that you don't do just one thing," Warburton explained. "But even when I did 'The Dish' in Australia years ago with the Sam Neill, this lovely film about the Apollo 11 mission from the Australians' perspective, I'd inquired with them. I said, 'How do you know me?' They go, '"Seinfeld."' I played the NASA exec in the film who oversees this entire operation. I said, 'I'm maybe the least funny character in this entire film. What made you think that I could do this?' They said, 'Oh, we reckon you could do it.' Thank God for Rob Sitch, Working Dog [Productions], and the Aussies for giving me the opportunity years ago."
The new "complimentary" pillow is available until July 30 in select Days Inn locations throughout the summer.