Gavin Newsom's Latest Move Is Sparking Presidential Race Rumors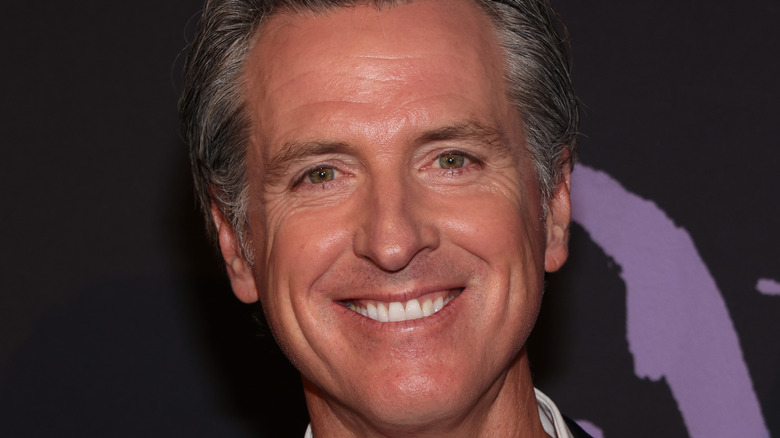 David Livingston/Getty Images
Gavin Newsom is already a political powerhouse in California. As one of the youngest mayors in San Francisco, Newsom made history in 2004 when he gave the county clerk permission to issue marriage licenses for same-sex couples, a move that drew criticism from both then-governor of California Arnold Schwarzenegger and President George Bush, per Notable Biographies. 
The controversy didn't hurt his political career. In 2010, Newsom was elected the 49th lieutenant governor of California in 2010 and was re-elected in 2014. In 2018, he became the 40th governor of California. In addition to tackling issues in the Golden State, he has also voiced his opinions on national issues, including expressing his outrage over the U.S. Supreme Court's decision to overturn Roe v. Wade. 
"Where is the Democratic Party?" Newsom said at a press conference, per SFGate. "Where's the party? Why aren't we standing up more firmly, more resolutely? Why aren't we calling this out? This is a coordinated, concerted effort. And yes, they're winning. They are. They have been. Let's acknowledge that. We need to stand up, where's the counteroffensive?"
His outspokenness has led many to believe that Newsom will throw his hat into the ring for the 2024 presidential race. When asked about it, Newsom responded with, "Yeah, I mean, I have sub-zero interest. It's not even on my radar," and added that he was "hopeful" that Vice President Kamala Harris would be the next commander in chief, per the Washington Examiner.
But a recent move has some people doubting his words.
Gavin Newsom will be running TV ads in Florida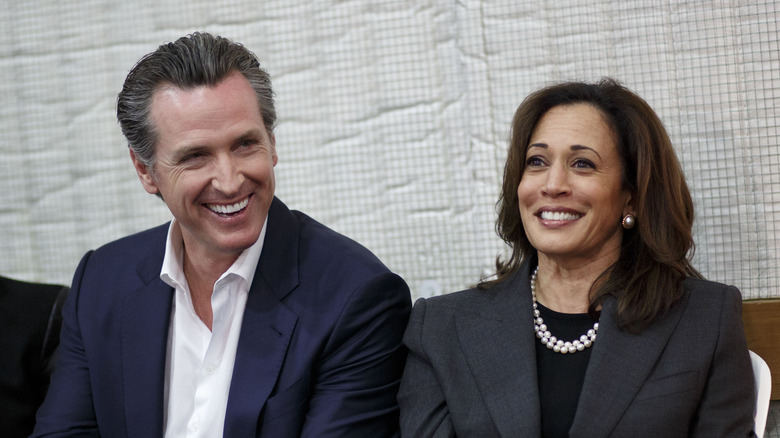 Bloomberg/Getty Images
Gavin Newsom has made an interesting political move, spending around $105,000 on television ads that will run on Fox News in Florida, per SFGate. When asked what the ads are about, Nathan Click, a spokesperson for Newsom's re-election campaign, simply said "stay tuned."
The news has reignited speculation that Newsom will run for the Democratic ticket in the next US presidential race. "The Governor who said he has 'subzero interest' in running for President will reportedly air ads in a state ...*checks notes* ...2,700 miles away from his own," Nextstar Media Group's Ashley Zavala tweeted.
In addition, Newsom revealed on Twitter that he joined the conservative media app Truth Social to call out "Republican lies." The television ads will reportedly start running in Florida on July 4. Newsom has publicly criticized Florida Governor Ron DeSantis, a Republican who is expected to run for president in 2024. The California governor has blasted DeSantis for his state's response to the COVID-19 pandemic and its banning of critical race theory in schools.
"Anyone paying attention to what that guy — what is it? De — DeSantis? DeSantos? — is doing in Florida?" Newsom said, per SFGate. "The attacks on the LGBTQ community? I mean they're now going after social-emotional learning, I mean, CRT, just completely made up after whole cloth."