The Prestigious Honor Barack Obama Won Twice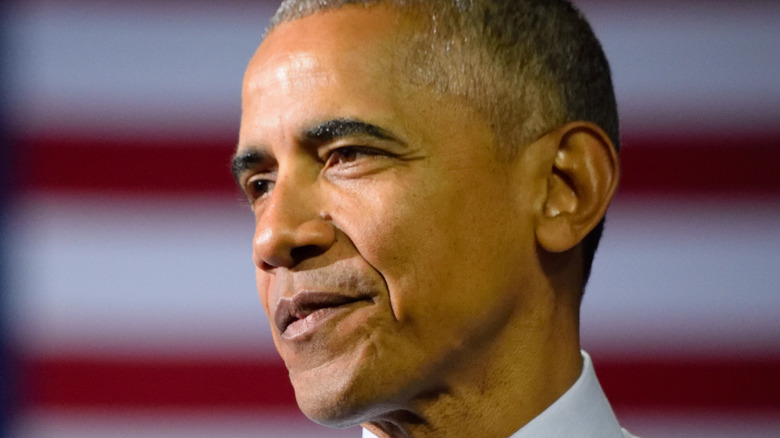 Evan El-Amin/Shutterstock
Spoiler: It's not winning the presidency.
Barack Obama is one of the most infamous names in modern American society. The former president is far from a normal person or average Joe — after serving two terms as President of the United States and becoming the first African American to hold the office, as stated on WhiteHouseHistory.org. Obama's stunning and inspiring transformation from Illinois state senator to two-term president came with both praise and criticism. Nonetheless, after his White House tenure, Obama's name was permanently etched into American history.
In one of his more stirring speeches, Obama shared his belief that "Change will not come if we wait for some other person or if we wait for some other time," according to The New York Times. "We are the ones we've been waiting for. We are the change that we seek," Obama continued. His oratory skills, political influence, and presence on the world's stage made him the two-time winner of this prestigious honor.
Barack Obama was Time's Person of the Year, twice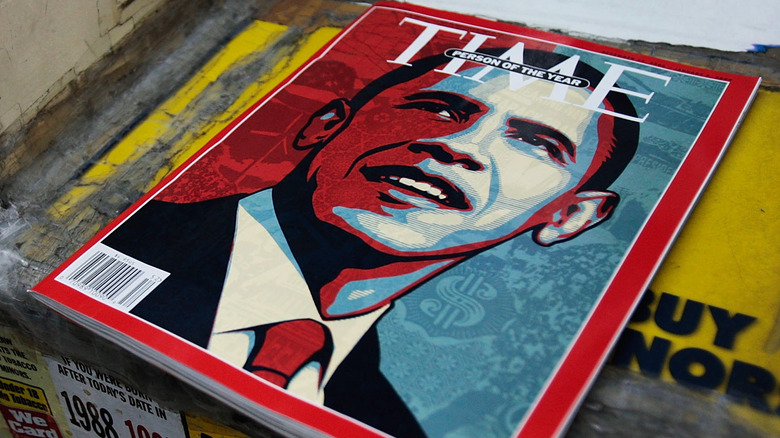 Chris Hondros/Getty Images
Both as president-elect in 2008 and after winning his attempt for re-election in 2012, Barack Obama was selected as TIME magazine's Person of the Year. According to TIME, to be selected as Person of the Year means you are "the person or persons who most affected the news and our lives, for good or ill, and embodied what was important about the year." Whether you saw former President Obama as a force "for good or ill," it's no secret that he dominated headlines and media attention throughout his campaigns and presidency.
"He hit the American scene like a thunderclap, upended our politics, shattered decades of conventional wisdom, and overcame centuries of the social pecking order," the 2008 article said, according to a report by CBS News. Four years later, the magazine changed its tone when once again writing about the politician.
"The campaign wasn't pretty, and the economy worse. [B]ut he reasserted himself as a potent architect for a changing America," TIME wrote in 2012.
While presidents are often on the front cover of TIME's Person of the Year issue, it isn't guaranteed, the magazine explained. Some notable exceptions include AIDS researcher Dr. David Ho in 1996 over Bill Clinton, and Earth (yes, the planet) in 1988 instead of George H.W. Bush.
But Obama seemed to have maintained his influence as well as the votes necessary to get him two presidential terms and two front covers on TIME.