Ketanji Brown Jackson Will Join The Supreme Court Sooner Than We Thought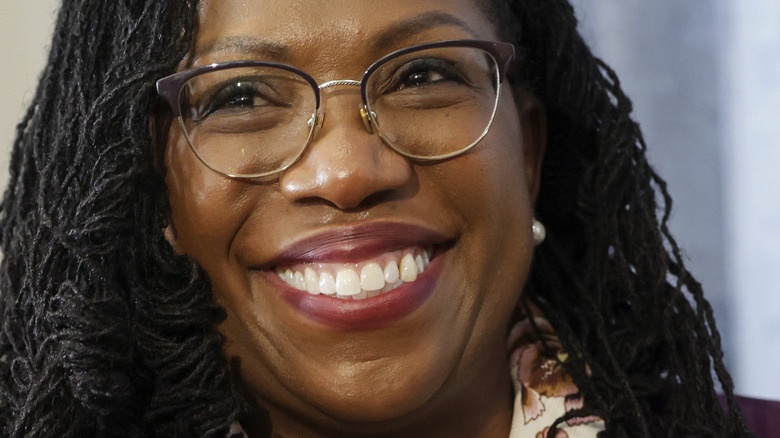 Kevin Dietsch/Getty Images
The Supreme Court has been at the center of media stories following its controversial overturn of Roe v. Wade, the landmark court case that made abortion legal across all 50 states. Documents involving the ruling were leaked back in May, where Justice Samuel Alito stated, "Roe was egregiously wrong from the start," adding, "We hold that Roe and Casey must be overruled," (via Politico).
The overturning of Roe v. Wade put the power of abortion access in the hands of state governments. Some states, like California, have tight laws implemented to keep abortion legal, while other states had trigger laws in place that allowed the medical procedure to be made illegal within minutes of the court's ruling (per NPR).
For many people who can get pregnant, it was difficult to see their reproductive health put into jeopardy by mostly men on the Supreme Court. They were so upset that they began protesting all over the country (via The Washington Post). However, with the court facing its greatest backlash yet, it appears another woman, Ketanji Brown Jackson, will be added to the bench sooner than later.
Brown Jackson will be sworn in sooner than expected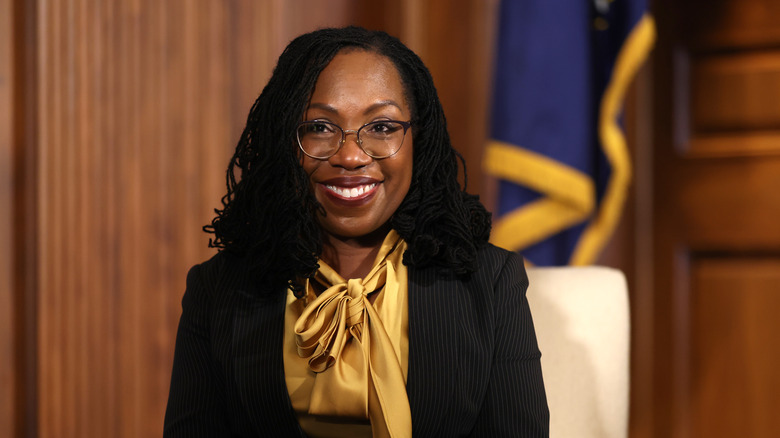 Justin Sullivan/Getty Images
President Joe Biden made a specific promise when he was running for office. He stated that if he was elected, he would nominate a woman of color to serve on the Supreme Court. He stayed true to his word, nominating Ketanji Brown Jackson to take the spot on the court that long-time Democrat, Justice Stephen Breyer would leave vacant upon his retirement (via Politico). Though the process of landing the role on the court was difficult for Brown Jackson, as she met opposition from Republicans, she was appointed. Now, it seems she may be getting to work sooner than expected.
It's unclear if Justice Breyer is retiring now following the Roe v. Wade decision — he voted to uphold it (via CNN). He has made his step away from the court official, citing June 30th as his retirement date. Brown Jackson will fill his spot, though the balance of the court will not change as she is filling an already liberal seat. However, this occasion is monumental, as she is the first Black woman to ever sit on the Supreme Court.