Craig And Shep Of Southern Charm Tease Upcoming Drama In Season 8 - Exclusive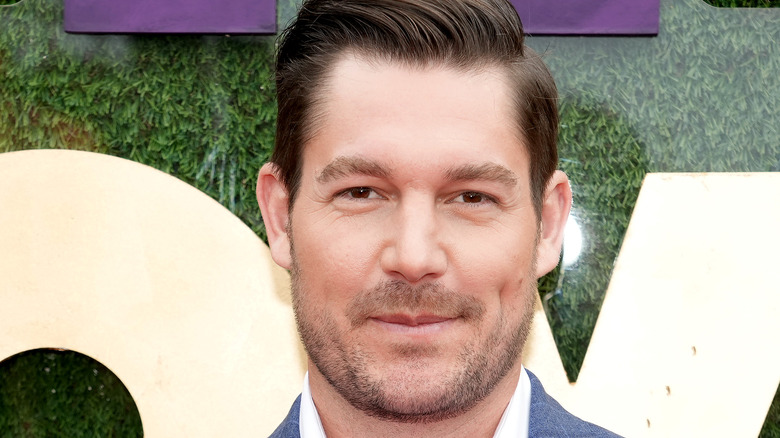 Jeff Kravitz/Getty Images
For the past seven seasons, fans of Bravo's "Southern Charm" have watched the romances, complicated friendships, and drama in the lives of Charleston, South Carolina's socialites. Now, the hit series is back for Season 8, with stars like Naomie Olindo, Venita Aspen, Kathryn Dennis, Craig Conover, Shep Rose, and Austen Kroll returning to the screen.
Prior to this season's premiere on June 23, Shep Rose and Craig Conover sat down for an exclusive interview with The List to discuss their roles in the series. Both men have been on "Southern Charm" since the first season, and viewers have seen them go through career changes, dramas in their friendship, and various romantic entanglements. According to Rose and Conover, we can all look forward to just as many twists and turns this season. During their joint interview, the reality stars teased what viewers can expect to see regarding their relationships — as well as another surprising romance on the show. They also promised plenty more dramatic and messy moments to come.
Challenges to their relationships this season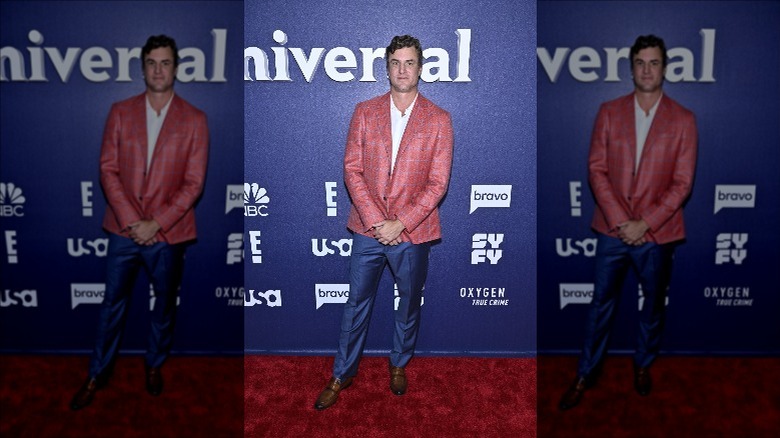 Roy Rochlin/Getty Images
Going into Season 8, Shep Rose and Craig Conover were in very different places in their romantic relationships. While Rose had been with his girlfriend and "Southern Charm" costar Taylor Ann Green for almost two years, Conover was just stepping into a new phase in his relationship by making things official with Paige DeSorbo of "Summer House." However, both men faced challenges in their relationships this season. Rose said this was the first time he felt like his relationship was a big part of the show. 
"It can be quite daunting. I never really had to deal with that pressure and anxiety in [Seasons 1 through] 6. I would even say 7 because we had just started dating. It was definitely uncharted waters, and there were some bumpy waves," he said. Being in a serious relationship and navigating their next steps while on camera was a new experience for Rose, and at times he said it felt like they were "in the cross hairs. That's an uncomfortable feeling to have. It can cause you to do stupid things."
Conover agreed. Although his relationship was still in the early stages in Season 8, he added that being on reality TV is a stressor to romantic relationships. This is especially true because, as he put it, "Happiness, sometimes, isn't good for business, especially around our friends. It's challenging."
There's plenty of drama and surprises in store this season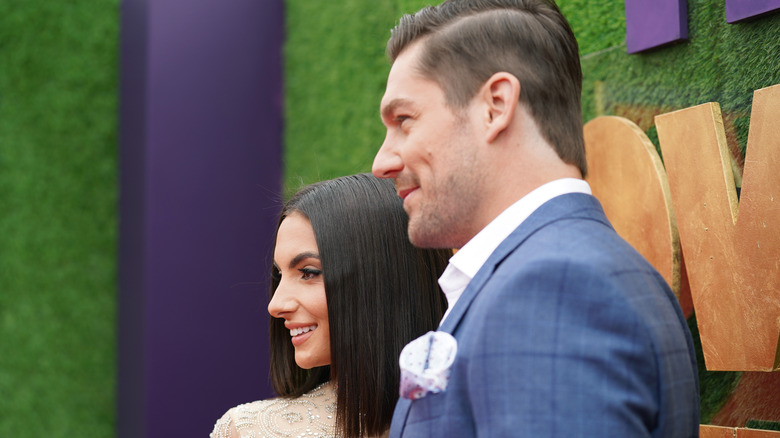 Presley Ann/Getty Images
Speaking about what brings viewers back to "Southern Charm" year after year, Shep Rose and Craig Conover agreed that it's the cast's transparency on the show. 
"I feel like we're pretty darn good at what we do. That's being ourselves. That's also realizing a situation that's developing, realizing how to approach it, and being as real and honest as you can. Even if that means it hurts someone's feelings, that's what we have to do and what we should do," Rose said. 
At times, that honesty creates the tension and drama that keeps everyone invested in the series. According to Conover, we'll be seeing even more of those wild moments in Season 8. "If we weren't as transparent as we were, we wouldn't still be on because that crazy stuff is what brings people back. There's a lot of it this season," he said.
While they couldn't spoil any specifics of what's in store, Conover and Rose teased that along with the drama, one relationship is going to shock viewers. "There's one big romance that we can't tell you about, but it's going to blow everyone's mind," Rose said.
You can watch new episodes of "Southern Charm" Thursdays at 9:00 p.m. ET on Bravo and streaming on Peacock.