Proof That Meghan And Harry Don't Need Any Money From British Taxpayers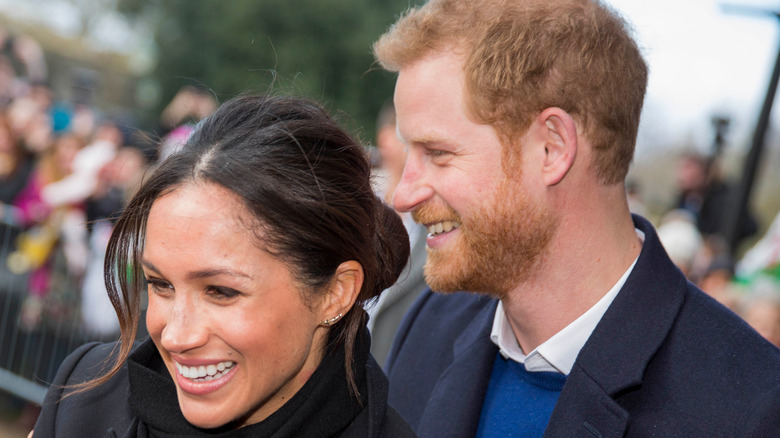 ComposedPix/Shutterstock
Prince Harry and Meghan Markle seemed to turn the world upside down with their January 2020 announcement that they were stepping back from their full-time roles as senior members of the royal family, according to CBS News. 
In addition to Harry and Meghan's abrupt exit from the U.K., many were shocked by their plan to become financially independent from the royal family. In the couple's tell-all interview with Oprah Winfrey, Harry said that he had been "cut off" monetarily in the first quarter of the 2020-2021 fiscal year. 
However, in 2021, BBC reported that Prince Charles spent 4.5 million pounds on the couple as well as Prince William and Kate Middleton. Still, the allegation would have been one of Prince Harry's biggest royal losses.
But, more than two years later, the Duke and Duchess of Sussex appear to have carved their own financial path. According to Forbes, the two agreed to a $25 million contract with Spotify. The couple also signed a deal with Netflix, and, though the compensation for that agreement has not been verified, The Wrap estimates it could have been more than $100 million. 
Beyond the speculation of their new employment, royal sleuths have found more evidence that the pair is finally financially independent.
Meghan and Harry apparently paid for their trip to England for Easter, royal sources say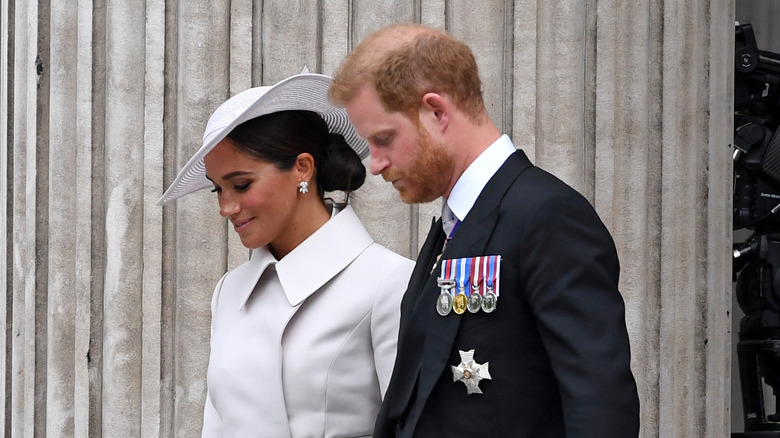 Chris J Ratcliffe/Getty Images
More than two years after Prince Harry and Meghan Markle's announcement that they would be becoming financially independent from the royal family, a source close to Prince Charles said they "should be congratulated on achieving their goal," according to the Mirror. The comments come alongside reports that Meghan and Harry paid for their own travel for their Easter trip to England, according to the Daily Mail. 
The royal family's cost of travel has been a key talking point in the United Kingdom, according to CBS News. The Sovereign Grant — funded by taxpayers, according to the Independent – helps pay for the royal family's official travel. 
However, Meghan and Harry are no longer reliant on taxpayers and the crown for their income, it seems.
In addition to paying for their travel, Meghan and Harry have reportedly paid the cost of refurbishing their former home of Frogmore Cottage, including rental costs that haven't been disclosed, according to the Daily Mail. The couple will fund the costs of maintaining the property's garden and "general upkeep," according to the outlet. The Sovereign Grant will act as Frogmore Cottage's "landlord."
"I can be confident in saying that this is a good deal for the Sovereign Grant and the taxpayer alike," a royal source reportedly said, according to the outlet.