We Might Be Hearing More Whistleblowers Out Of Buckingham Palace. Here's Why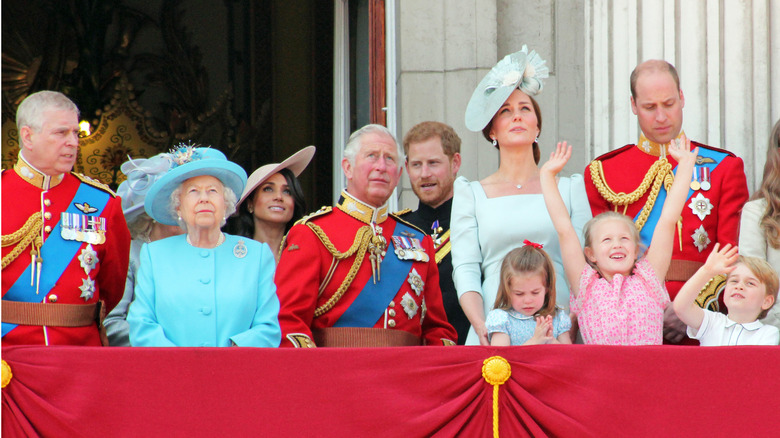 Lorna Roberts/Shutterstock
Fans of the royal family were shocked by some of the revelations during Prince Harry and Meghan Markle's tell-all interview with Oprah Winfrey following their exit from the United Kingdom. The couple's conversation with the media mogul opened up a can of worms that had fans wondering what really goes on behind the scenes at Buckingham Palace.
Markle detailed the difficulties that came with royal life, stating that she wasn't prepared for what was to come during her time as a duchess (via E! News). She felt that she was forced into silence and that there were little to no protections for her.
Prince Harry echoed the sentiment of feeling unsafe in the U.K. both during the interview with Oprah, but also nearly two years after when the Sussexes returned to the country for Queen Elizabeth II's Platinum Jubilee celebration (via The Associated Press). He wanted to pay for his own security team, feeling as though the protection given to them in his home country wasn't enough for his family that had been through so much before leaving for the United States.
A lot of information has come forward following the duchess and duke's choice to leave Britain. Now, a new report has been concluded and we may see even more insider information pour out of the palace as a result.
A new report has been concluded following claims of bullying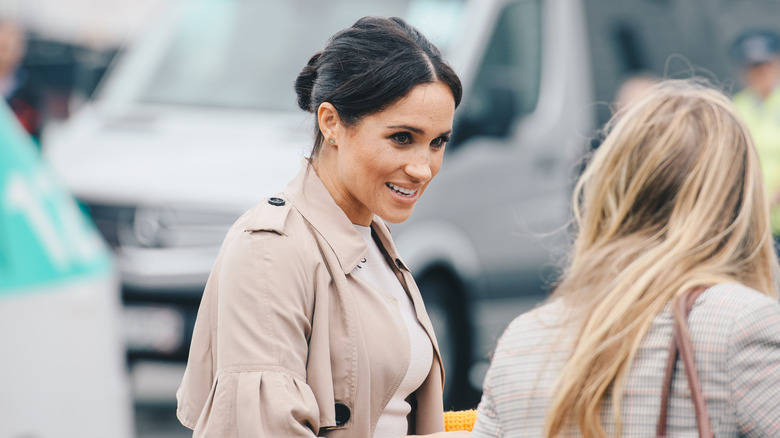 Shaun Jeffers/Shutterstock
One of the most serious accusations that have come forward following Prince Harry and Meghan Markle's exit from the United Kingdom is that the duchess was bullied during her time with the family (via BBC). A review of the claims began in March of 2021. She is not the only one who allegedly faced bullying in the palace. It was leaked by The Times that two royal aides left their jobs following claims of bullying but at the hands of Markle.
After the leak was released, Markle's team released a statement that read, "The Duchess is saddened by this latest attack on her character, particularly as someone who has been the target of bullying herself and is deeply committed to supporting those who have experienced pain and trauma. She is determined to continue her work building compassion around the world and will keep striving to set an example for doing what is right and doing what is good," (via People).
The review has come to a close and fans might begin to see more whistleblowing coming from Buckingham Palace as the report findings will be private. A representative for the Royal Family told the BBC, "I think one has to recognize that HR matters involving individuals are private and that those individuals who participated in the review did so on that basis, and therefore have a right to confidentiality."