Eloise Head Of Fitwaffle Reveals Her All-Time Favorite Recipe - Exclusive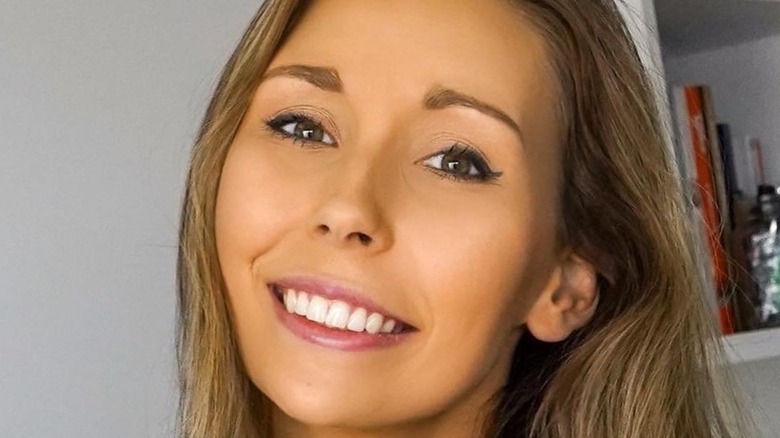 Eloise Head
We may receive a commission on purchases made from links.
When Eloise Head began her Instagram page Fitwaffle Kitchen to share her homemade dessert creations during the pandemic, her goal was to offer comfort and build a friendly online community. "I wanted to create a community that was positive in a time of difficulty," she told The List in our exclusive interview. 
Her gambit worked — home cooks and sweet tooths flocked to her page, which features photos, videos, and recipes for her creations, almost all of which are beginner-friendly and contain only a handful of ingredients. She loves creations featuring beloved flavors and ingredients such as Oreos and Nutella, and apparently, she isn't the only one: Her most popular recipes have attracted over 100 million views on TikTok and Instagram.
Head's culinary creations led to the launch of her first book, "Baking It Easy," a collection of 100 of her recipes. Some of these are familiar favorites from her social media channels, while others are personal favorites and new creations. Like her online creations, the recipes in "Baking It Easy" are intended to be simple enough for beginning cooks to master with confidence. During our interview, Head shared her favorite recipe from the book and why she loves it so much.
Eloise Head believes these are the keys to a great recipe
One reason Eloise Head wrote "Baking It Easy" is because she believes everyone should be able to enjoy baking without feeling intimidated or overwhelmed. "My book is all about making baking easy, fun, and accessible," she said. "It's mostly aimed at beginners and people [who] want to have fun in the kitchen. It's packed with recipes that use just three, four, and five ingredients, using flavors that people generally know and love." 
From what she's seen so far, her formula is working. "I see a lot of people want to get involved," she said. "I think that's because it's non-intimidating, and people look at it and think, 'That looks easy. I can do that.'"
But no matter how simple her recipes are, no one would want to cook from them if they didn't look and taste delicious — and Eloise Head has very clear ideas about what makes an exceptional recipe. "I love the bake to have different layers and different textures. For example, a cheesecake with a crumbly, buttery base, and to have a cold, creamy filling, and to have something on top — like a rich chocolate ganache, or some sort of topping, whether that's whipped cream or fruit or something."
Her favorite recipe from Baking It Easy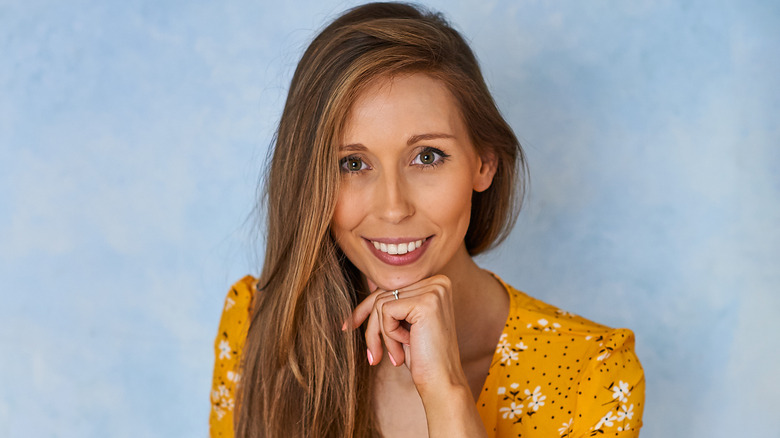 Faith Mason
Eloise Head is a prolific recipe creator, and one might think it would be hard for her to keep track of all her creations, let alone pick out a favorite. But of all her sweet creations, one clearly holds a special place for her. It also stands out as having more of a traditional preparation than her many colorful treats — and it breaks from her usual style, having more than five ingredients. But to Head, the extra measuring and prep are totally worth it.
"My favorite recipe from the book is a cinnamon apple cake," she said. "It has everything that I want out of a cake. Think cinnamon rolls mixed with an apple cake. It's a really moist cake. It's got chunks of cinnamon apple in there, it's got a buttery cinnamon swirl, and it's got a glaze on top. There's loads of different textures through it. It's really juicy and really flavorsome. It's my absolute favorite." 
In short, it meets all her criteria for a perfect recipe — multiple textures and flavors in a single bite. She pays it the highest praise one can give a cake: "If I was to have a birthday cake, I'd probably choose that," she said.
Follow Eloise Head and Fitwaffle Kitchen on Instagram, Facebook, YouTube, and TikTok, and pre-order "Baking It Easy" here.