Here's Who Prince William Sent Letters To On Princess Diana's Birthday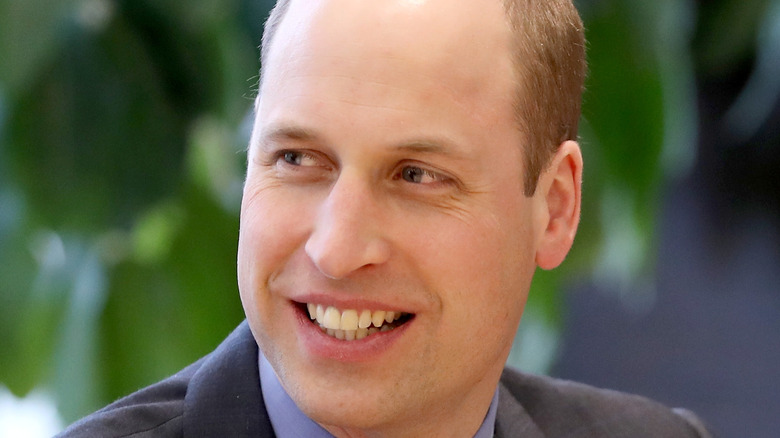 Chris Jackson/Getty Images
July 1 marks the birthday of the late Princess Diana. The woman who captured the hearts and minds of so many people continues to be revered on what would have been her 61st birthday.
Earl Spencer, Diana's younger brother, honored his sister's memory in an Instagram post. Captioning a photo of a plaque with the words "The Diana Princess of Wales Memorial Walk," he wrote: "Yesterday I was crossing a park in London when I suddenly came across this in the pathway — one of the many that stud parts of the capital, in Diana's memory. Amazing to think of the enduring impact of a woman who died so young."
Last year, Prince William and Harry honored their mother's memory by unveiling a statue at Kensington Palace. "We remember her love, strength and character — qualities that made her a force for good around the world," the brothers wrote in a joint statement at the time.
During her lifetime, Diana worked to support children, homeless people, and HIV/AIDs patients through her involvement in numerous charitable causes. "Helping people in need is a good and essential part of my life, a kind of destiny," she said (via Diana's Legacy). The Princess of Wales' philanthropy continues as people close to her carry on with the work she began. In honor of her legacy, Prince William's commemorated his mother's birthday in a special way.
Prince William congratulated the Diana Award recipients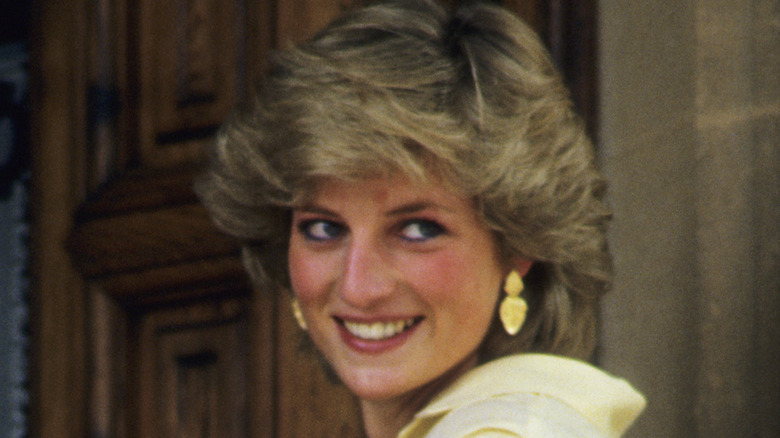 Georges De Keerle/Getty Images
The Diana Award is the singular charity that honors the late Princess of Wales. The award honors people age 9-25 who benefit their communities through "social action or humanitarian work." Nominees have worked at their projects for at least a year.
This year 180 winners from around the world have been selected for the prestigious honor, per People. The recipients will be recognized during a virtual ceremony on YouTube. Prior to the ceremony, Prince William wrote a letter to the winners, congratulating them for their extraordinary service (via Twitter). "You are part of an inspirational generation of young people who are changing the world through your actions, and I hugely admire your efforts," he wrote. "Your stories are remarkable. Many of you face huge challenges in the face of difficult times, yet you are tirelessly breaking down barriers to create a better future for us all."
William's message became particularly poignant when he referenced his mother's memory, saying, "You truly are the personification of my mother's legacy and I know she would be so proud of you all. I believe there's no better way to celebrate her life and work than through recognising incredible people who dedicate so much time and effort to helping those around them."
Since 1999, the Diana Award has celebrated Princess Diana's unwavering confidence in young people's ability to create positive change. In addition to its awards program, the organization also supports anti-bullying and mentoring services, per Hello! Magazine.
William honors his mother through his own charitable works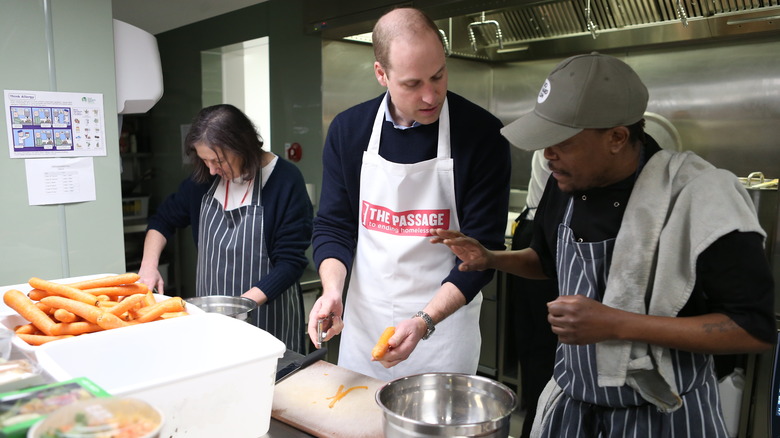 Wpa Pool/Getty Images
Prince William has also continued his mother's charitable efforts by supporting causes that were close to her heart. In honor of his milestone 40th birthday, the Duke of Cambridge sold newspapers to help the homeless. Afterwards, he appeared The Passage, a charity dedicated to ending homelessness, per ET.
William first visited The Passage when he was 11. At the time he was accompanied by Princess Diana and his brother, Prince Harry. In 2019, William became the organization's Royal Patron in 2019. During a visit in 2016, the duke acknowledged his mother's influence saying, "The visits I made as a child to this place left a deep and lasting impression upon me — about how important it is to ensure that everyone in our society, especially the poorest, are treated with respect, dignity and kindness, and are given the opportunities to fulfill their potential in life," per The Passage.
On the occasion of his 40th birthday, William vowed to increase his efforts to raise awareness of homelessness. He also talked about following in his mother's footsteps by introducing his own children to charitable causes. "I hope to bring George, Charlotte and Louis to see the fantastic organisations doing inspiring work to support those most in need — just as my mother did for me," he said, per Newsweek.