Donald Trump Allegedly Threatened To Start A Trade War Over An American Rapper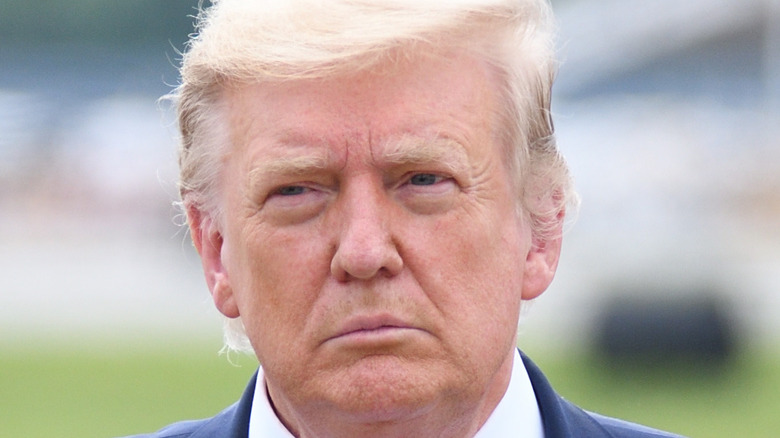 Evan El-Amin/Shutterstock
During his one-term presidency, Donald Trump had a variety of targets in his sights, most notably China. The 45th president of the United States launched a trade war against the country in 2018, imposing tariffs on imported solar cells and select washing machines, per CNBC. He then added 25% and 10% tariffs on steel and aluminum imports, which caused China to impose its own tariffs on $3 billion worth of U.S. goods.
"This isn't my trade war, this is a trade war that should have taken place a long time ago," Trump told reporters in 2019, per CNBC. "Somebody had to do it. I am the Chosen One. Somebody had to do it, so I'm taking on China. I'm taking on China on trade, and you know what? We're winning."
But Trump's trade war with China wound up hurting the U.S. more than helping it. In fact, a study found that it cost the U.S. economy nearly a quarter million jobs. "Two years ago, President Donald Trump signed what he called a 'historical trade deal' with China," Chad Bown of the Peterson Institute for International Economics wrote. "Today the only undisputed 'historical' aspect of that agreement is its failure. Was the trade war worth it for U.S. exporters? The answer so far is no."
And now comes word that Trump was willing to get into a trade war with another country — all to help a popular American rapper.
Donald Trump wanted to retaliate against Sweden for A$AP Rocky's arrest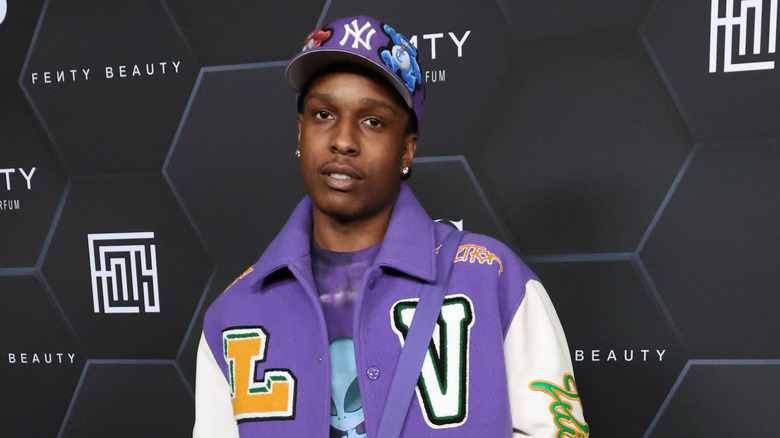 Mike Coppola/Getty Images
Donald Trump got involved after the arrest of A$AP Rocky in Sweden — and even threatened to launch another trade war if he wasn't released. The rapper was detained in 2019 after a physical altercation in the country. After Kanye West brought the arrest to Trump's attention, the then-president posted on Twitter that he had reached out to Sweden's prime minister.
"Just had a very good call with @SwedishPM Stefan Löfven who assured me that American citizen A$AP Rocky will be treated fairly," Trump wrote, per the New York Post. "Likewise, I assured him that A$AP was not a flight risk and offered to personally vouch for his bail, or an alternative."
But the PM would not intervene, which caused Trump to threaten the country with a trade war, according to an interview with Sweden's justice minister. "This story demonstrates how important it really is to stand up for our legal principles and not to take our democracy for granted," Morgan Johansson told Swedish newspaper Dagens Nyheter. "If you can try and do something like this against Sweden, what will you then try and do to slightly weaker countries that don't have the European Union behind them?"
A$AP Rocky — who recently welcomed a child with Rihanna — was eventually convicted of assault, but given a suspended sentence and released. Afterwards, he upset Trump supporters when he failed to thank the former president for his assistance.