Two Famous Female Athletes Will Receive The Highest Civilian Honor In The US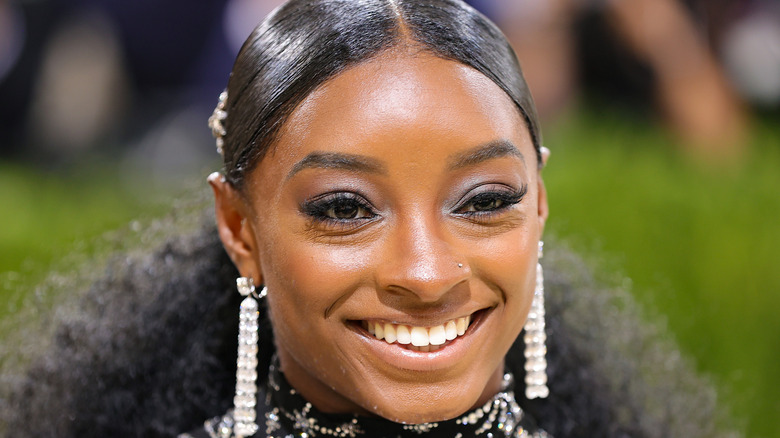 Theo Wargo/Getty Images
They come from diverse fields from Hollywood to sports and politics; the 17 newly-named Presidential Medal of Freedom recipients selected by President Joe Biden (via USA Today). Among the esteemed award winners are an Oscar winner: Denzel Washington, naturally, as well as late Senator John McCain and former Congresswoman Gabby Giffords. Also, a female Olympian is set to become the youngest ever civilian to receive this honor.
If you guessed that person is the incomparable Simone Biles, well, you'd be right (via NBC Sports). The gymnast is a seven-time Olympic medal winner but her prowess on the world stage of the sport is not the only reason Biden chose Biles to receive this new prestigious honor. As the White House announced in a press release, "Biles is also a prominent advocate for athletes' mental health and safety, children in the foster care system, and victims of sexual assault."
While Biles is yet to publicly react to the honor other than retweeting stories about the announcement, her fiancé Jonathan Owens took to Twitter to gush about the gymnast. "Still in disbelief, I'm so proud of you baby," he wrote about the exciting news.
Meanwhile, another female athlete joins Biles on the list of this year's Presidential Medal of Freedom recipients.
Another passionate advocate athlete joins Simone Biles on the esteemed list of recipients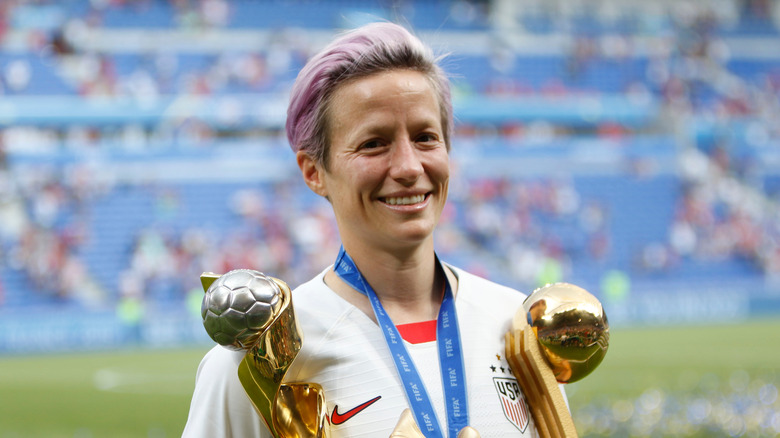 Romain Biard/Shutterstock
As President Biden explained in a press release, "The Presidential Medal of Freedom is the Nation's highest civilian honor, presented to individuals who have made exemplary contributions to the prosperity, values, or security of the United States, world peace, or other significant societal, public or private endeavors."
The announcement continued by noting that the recipients exemplify perseverance among other attributes, and "have overcome significant obstacles to achieve impressive accomplishments in the arts and sciences, dedicated their lives to advocating for the most vulnerable among us, and acted with bravery to drive change in their communities."
Perhaps no one better embodies that statement than soccer player Megan Rapinoe, who like Simone Biles is an Olympic medalist, and who, as the White House notes, not only boasts World Cup experience, but is an outspoken advocate for LGBTQI+ rights as well as racial equality. 
About being chosen to receive the medal, Rapinoe said, "I am humbled and truly honored" (via CNN). She added that she has been thinking about all the people who deserve to be included in the honor since receiving the phone call from Biden, which hilariously, the soccer star at first assumed was a prank.