How Many People Does Prince Charles Really Have Working For Him?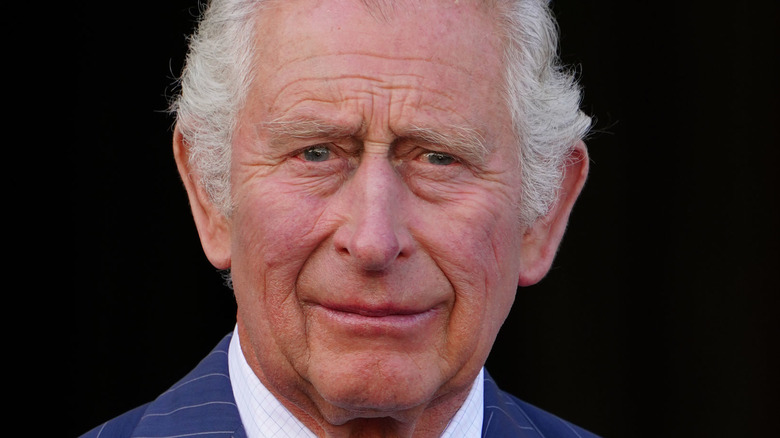 Wpa Pool/Getty Images
Being a royal must be tough work. Consider that Queen Elizabeth II has close to 1,200 people on her staff (via Insider). And many of the jobs are, well, sort of ridiculous, with a shoe breaker and royal astronomer among the paid positions folks hold under the monarch. She even has a personal dresser named Angela Kelly, who has been by Her Majesty's side for close to three decades.
While no one in the royal family employs as many people as the Queen, all of the senior royals rely on staff to help them navigate their daily responsibilities. Decidedly scaled down: Kate Middleton's number of travel attendants, just 15 all told, and ranging from two private secretaries to a social media manager and a hairdresser (via Hello!).
And then, somewhere in between the small company of employees who call the Queen "boss," and the relatively-humble staff who stay near the Duchess of Cambridge at all times to help her pull off her royal routine away from home, is Prince Charles' workforce.
The man who will inherit the throne has quite a few ladies and chaps who keep him in check, although nowhere near as many as his mom.
Prince Charles has a modest staff compared to the Queen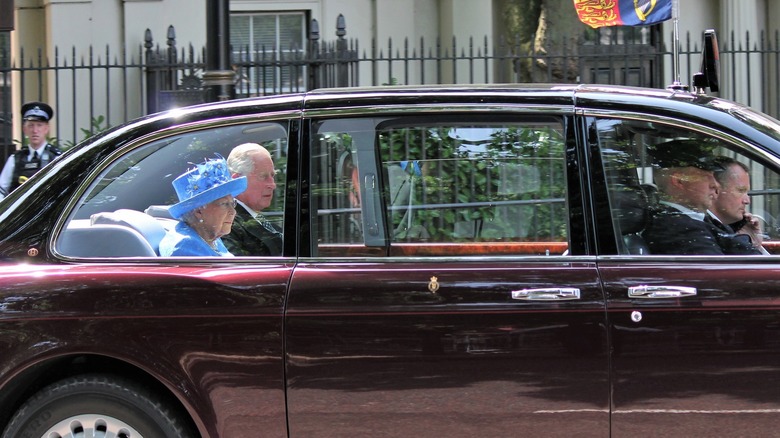 Lorna Roberts/Shutterstock
Exactly how many staff members does the Prince of Wales rely on to keep his personal and private matters on track? According to a review of income, expenditure, staff and sustainability published each year by Prince Charles' office, that tally is just over 100 (via Newsweek).
Not only does the would-be king employ personal secretaries, but he keeps four chefs, two chauffeurs, three dressers and a butler on staff as well. A total of 30 full-time employees receive a paycheck from Charles, according to the report. And, according to one staffer, it seems Charles' charges earn the money they make, with one insider saying the royal is far from easy to please.
As an insider told Express in 2018, "For some of those who serve in his household, he's difficult to work with. You've got to do what he says, he is very hard work." The source further alleged that when the Queen dies and Charles becomes king, it is understood he will axe certain positions.
Working for Prince Charles is no walk in the park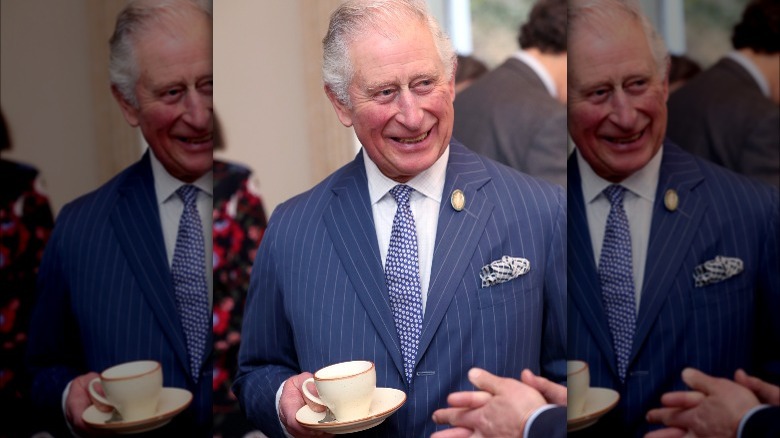 Chris Jackson/Getty Images
In February of 2022, Prince Charles' hospitality manager Evan Samson seconded the notion that working for the eldest son of Queen Elizabeth II is not for the faint of heart. As he told British Heritage Travel, the prince who grew up with a silver spoon in his mouth expects a high level of detail to be followed when it comes to something as simple as how he takes his tea.
"The key is to use loose tea and a teapot," Samson said, adding Charles prefers one teaspoon of tea leaves in his teacup and one in the teapot. He also stipulates how hot he desires the water to be, depending on the flavor of tea that is being served. "The temperature of the water must be measured with a thermometer," the hospitality manager confided.
Meanwhile, although it may not be a low-pressure job to work for the future king of England, the 101 staff members are likely happy to have their roles. Just two years ago, Charles employed 200 people, according to the Daily Mail, but many of the workers were furloughed due to COVID-19. It seems since that time, the staff has been downsized.