Doula's Troian Bellisario Details How She's Grown Since Pretty Little Liars - Exclusive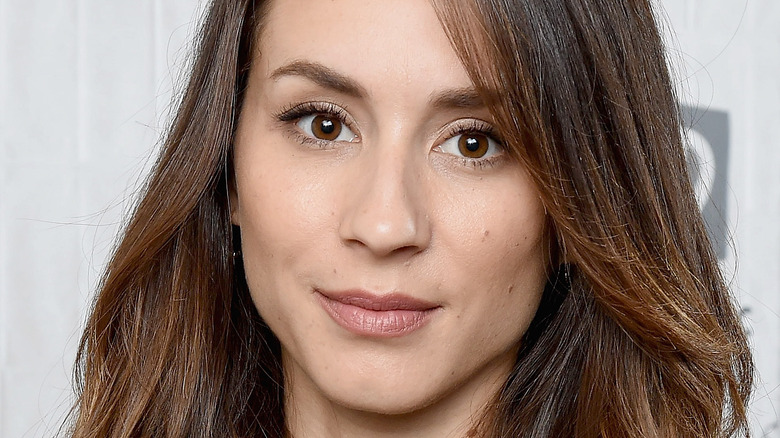 Gary Gershoff/Getty Images
If you've ever wondered what the "Pretty Little Liars" stars are doing now, you're in luck. All of the stars from the beloved thriller are still acting, and many of them are growing families of their own. As reported by Us Weekly, Shay Mitchell (Emily), Sasha Pieterse (Allison), and Troian Bellisario (Spencer) are just a few of the "PLL" stars who have had children since the show got canceled and finished its run in 2017.
Bellisario continues to shine on the screen as well. Her IMDb page notes that she's been busy since "PLL" wrapped, including starring in films like "Where'd You Go, Bernadette" and "Clara," while also taking on TV movies and shorts, all expanding her skills and experiences. Now, she's back with "Doula," which hails from director Cheryl Nichols and explores pregnancy in a very cerebral way. After all, what more can one to do when their doula dies than to hire the deceased's younger relative, who also happens to work as a doula? The film proves to be an introspective look into pregnancy, what truly makes someone a doula, and how important community is during both pregnancy and motherhood.
We chatted with Bellisario and Nichols ahead of the film's digital and on demand release, and the star shared in an exclusive interview with The List not only how her own motherhood influenced her role in "Doula" but also how she's grown since "Pretty Little Liars."
Troian Bellisario has stayed busy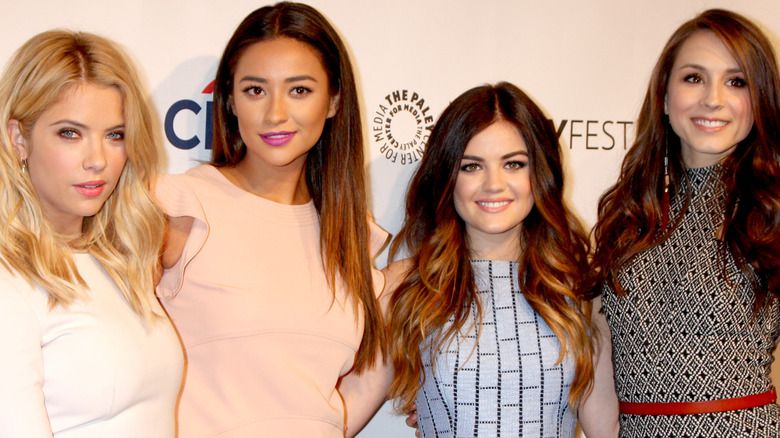 Kathy Hutchins/Shutterstock
"Pretty Little Liars" saw Troian Bellisario starring as one of four main protagonists, each of which had their own strengths, secrets, and personal problems to sort through. Since the show's finale, Bellisario has seemingly worked to diversify her CV, proving her acting chops at each turn. "Doula," for instance, sees her portraying a woman at a very different point in her life than Spencer Hastings was.
"I had the great good fortune of being on a show that was beloved and embodying a character that was very beloved," Bellisario explained to The List. "The world got to experience me in a very specific way, like Spencer, but it was truly my friends ... they know who I am, and they got to see me become a mother the first time and they got to see me be a woman in the world."
However, it was because of "PLL" that Bellisario faced struggles in the industry. "The best thing was ... Whereas I didn't really have that opportunity in the industry because people were still viewing me as Spencer, as a high schooler, as this younger [version] of myself," she continued, "the people within my friends group were only supportive in saying, 'Oh no, you can absolutely do this. This is much closer to who you are. This is much closer to how we experience you.'"
This support allowed Bellisario to really channel herself and her own abilities, which were always inside her — and she ultimately has become more confident since "PLL" ended.
"Doula" is now available on demand and on digital.