Can Earwax Damage AirPods?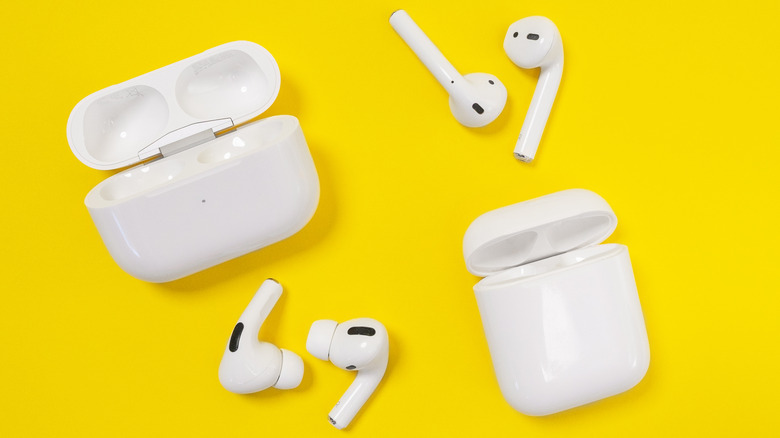 Masarik/Shutterstock
Since launching in 2016, Apple's AirPods have become one of the most popular — and expensive — in-ear wireless headphones on the market (via Pocketnow). Having gone through five generations of the product already, Apple continues to improve the capabilities of the AirPod to provide a quality audio experience.
But like many in-ear headphones, after so many uses, a particular substance starts to build up – ear wax. For example, suppose you're using in-ear headphones on the daily. In that case, you may have noticed an accumulation of earwax you've never experienced before. According to Doctors Hearing Services, if you wear earbuds for an excessive amount of time, your body will produce a buildup of wax to prevent your inner ears from infection.
Why? It's all about airflow. As Sujana Chandrasekhar, MD, told Well+Good, "Our ear canals are open to air, and they're open to air for a reason." Once those buds enter your ears, you're blocking airflow and creating "a fertile breeding ground for bacteria and fungi," Chandrasekhar said, leading to irritation and infection. But can this buildup of earwax damage your AirPods?
Apple has a device that can determine whether your AirPods are blocked with wax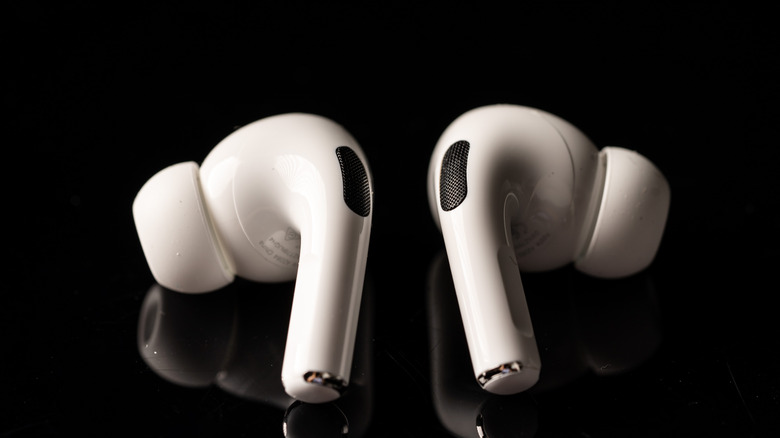 Fadhli Adnan/Shutterstock
Unsurprisingly, ear wax can have a negative impact on your AirPods. As ear wax can be thick and sticky in texture, once that gets into the speakers, it can significantly reduce the longevity of your AirPods. And depending on which generation you have, they can be pretty tricky to clean. If you can see bits of earwax stuck to parts that you can't reach, you may have to take them down to an Apple Store to have them looked at by a professional. According to Cult of Mac, Apple even has a device that can test whether your AirPods are impacted by ear wax or whether something else is wrong with them.
Currently, the device is only available for AirPods 1 and 2, not the Pro generation. But the AirPod Pro (and Max) are somewhat easier to clean in a way, as you can remove the silicone sleeves (via SoundGuys), which are the parts of the headphones that wax most likely has clung to.
This product is a lifesaver for removing earwax from your AirPods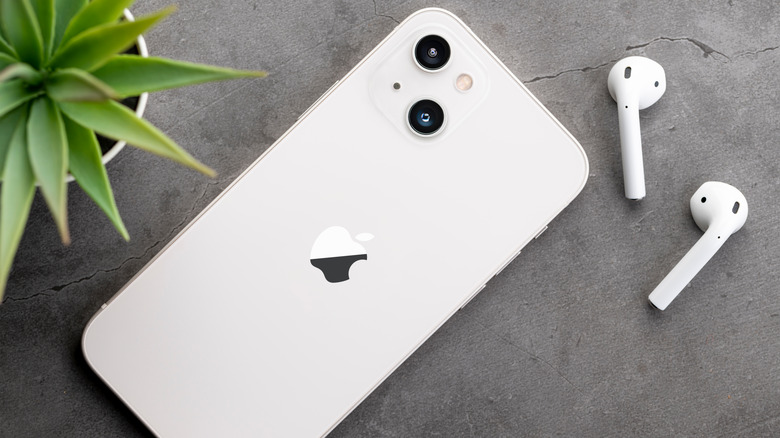 Yalcin Sonat/Shutterstock
The AirPod cleaning process is pretty simple if the wax hasn't made its way into the more delicate parts of your AirPods. Before wiping your AirPods down with a disinfectant wipe, grab a cotton wool swab and get rid of as much dirt and wax as possible. When it comes to the mesh part, CNET recommends using another cotton swab or a small brush to wipe away any wax and debris caught gently. After that, you can use a disinfecting wipe or spray to complete the cleaning process. Just make sure your AirPods are dry before use.
For really stubborn earwax, Cult of Mac's comment section suggests using Blu Tack. This product is usually used as mounting putty, but its sticky nature can be a lifesaver. Just use a small piece of the product and gently stick it to the mesh. The stickiness of the Blu Tack will pick up bits of dirt and wax embedded in the grooves, leaving you with much cleaner AirPods (and better sound quality to boot).