Prince William Is Reportedly Returning To Harry's Favorite Pastime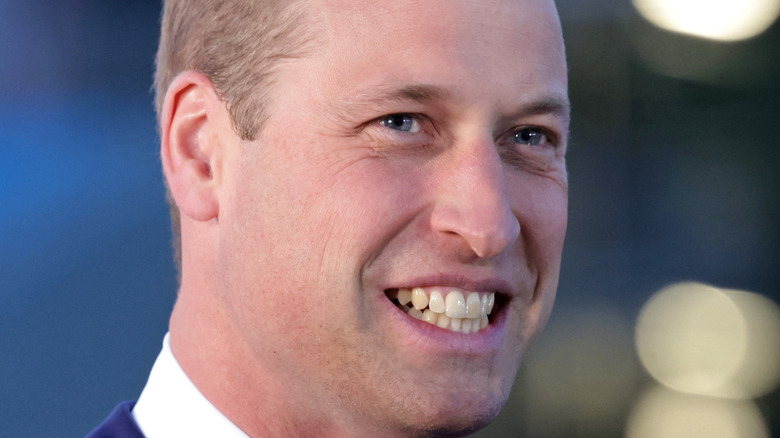 Chris Jackson/Getty Images
Before their relationship broke down, Prince William and Prince Harry enjoyed playing polo together. One of their final joint appearances before Harry and his wife, Meghan Markle, stepped down from their royal duties was at the King Power Royal Charity Polo Day in July 2019. 
"They love playing polo and it's a great chance for them to spend some time together and do a bit of bonding as well as raising money for their causes," a source told Vanity Fair. "They are really committed to playing polo as a means of fundraising. This is a successful format and something they can do together and really enjoy."
While Harry is now in California, he has continued to play his beloved sport, spending his weekends as a member of the Los Padres team at Santa Barbara Polo & Racquet Club. A source told People that "everyone treats him like he is just one of the guys," and Meghan has also shown up to several matches to cheer her husband on. "His presence this season has brought a really cool vibe to the club, but it hasn't changed the way the games have been played — it's business as usual and all the teams are fighting for the win," another insider revealed.
And just because Harry is no longer around, doesn't mean that William isn't also returning to the polo field.
Prince William will compete at the annual Royal Charity Polo Cup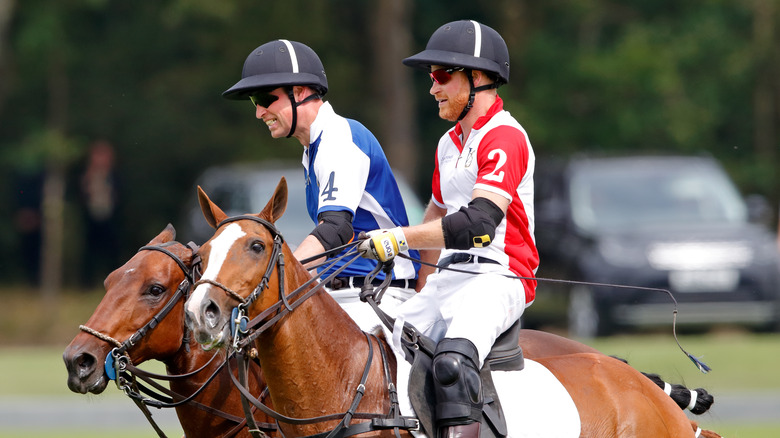 Max Mumby/indigo/Getty Images
Prince William will be competing in the annual Royal Charity Polo Cup on July 6. According to a statement from Kensington Palace (per Express), the event will raise funds for 10 charities supported by the Duke and Duchess of Cambridge, including The Foundling Museum, London's Air Ambulance, East Anglia Children's Hospice (EACH), and The Passage, just to name a few.
When it comes to who is the better player, Prince Harry apparently has a small advantage over his older brother. Hello! Magazine noted that William, surprisingly, is left handed, making the gam a little bit more tough. Harry, by comparison, is right handed which gives him "the upper hand" while engaging in the popular royal pastime. 
As for whether the brothers will ever play polo together again, Kate Middleton is reportedly doing her best to repair William and Harry's relationship. She has made the big request that Harry return to the UK for her and William's joint 40th birthday party. "Apparently, she thinks this would be an actual great way of bonding together," royal expert Neil Sean revealed on his YouTube channel. "Birthdays are a time, as she's pointed out, of celebration, families, and having loved ones around you."