The Stunning Transformation Of Princess Diana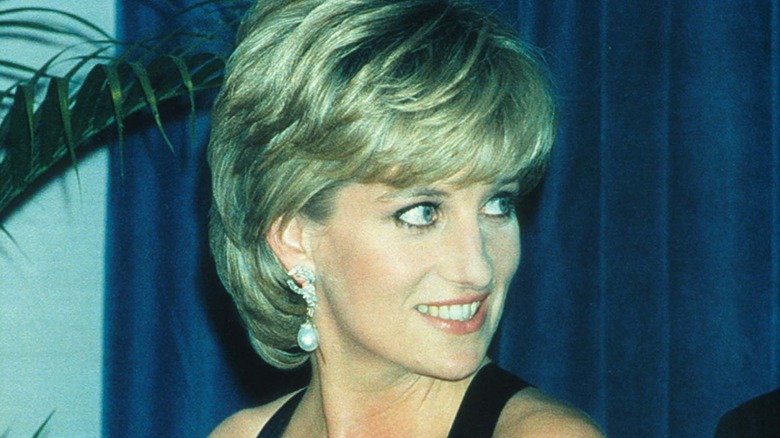 Getty Images
More than 20 years after Princess Diana's death, the world is still transfixed by her. Well-noted for her humanitarian efforts, Diana's short life was marked by tragedy, but through it all she tried to live with love and compassion. Transformed from a lonely young girl to "The People's Princess," Diana was never comfortable with the glare of the cameras, but bravely hid her own pain as she tried to keep her family together. Above all, she was just a young woman who wanted to love and to be loved.
Her childhood was often a lonely one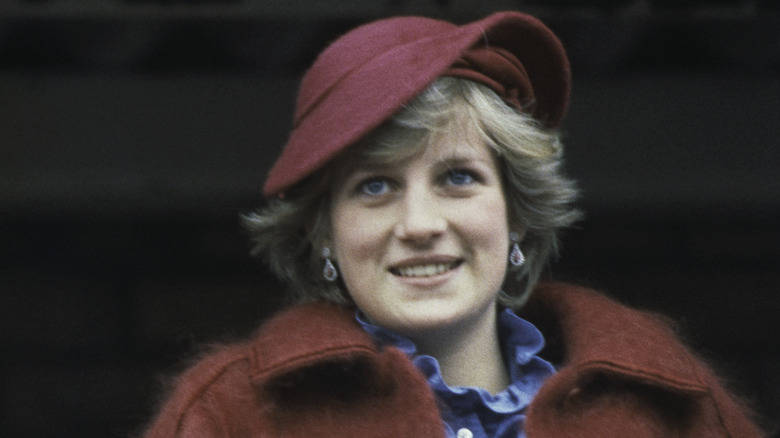 Getty Images
Growing up with divorced parents made for a lonely childhood. The Sun released transcripts of tapes made with Diana's speech coach, which revealed what her life was like while growing up. There was a lack of affection in her family and her parents were formal and distant. "There was no hugs or anything like that," she said. "My parents, they never said they loved me." Diana and her sister, Sarah, only learned that their father had remarried after reading about it in the newspaper.
In contrast to her stiff parents, Diana was a remarkably approachable person. Darren McGrady, who served as Princess Diana's personal chef, said that she was down-to-earth and friendly. "If she was on her own for lunch, she'd actually come and eat in the kitchen on the countertop," he told HuffPost. "I'd make a tray for her and I'd just be tidying up the kitchen and things as we were chatting."
Her compassion extended to animals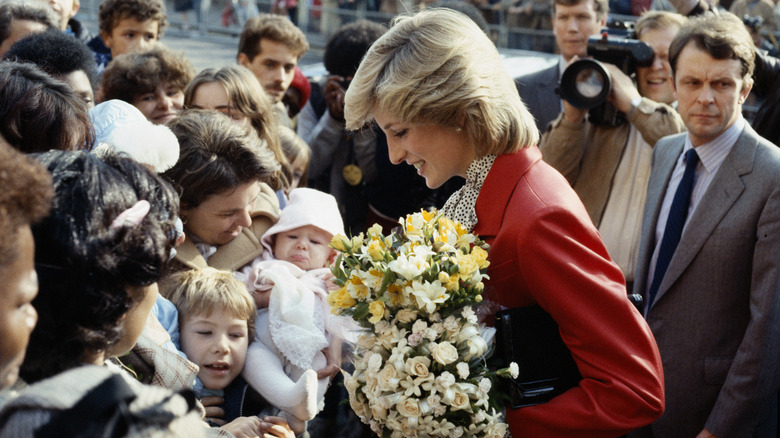 Getty Images
Diana's compassion was evident when she was still quite young. As a child, she had several animals. "She loved animals when she was a child," her mother told biographer Sarah Bradford, adding that Diana cared for the pets herself. "She had a great consciousness they were dependent on her. She did the dirty work."
Her care for animals was a prelude to her future charity work. "She had rabbits, guinea pigs, hamsters; a long succession of animals to care for," said her mother. "She outgrew it and took on people."
She was devoted to humanitarian causes from a young age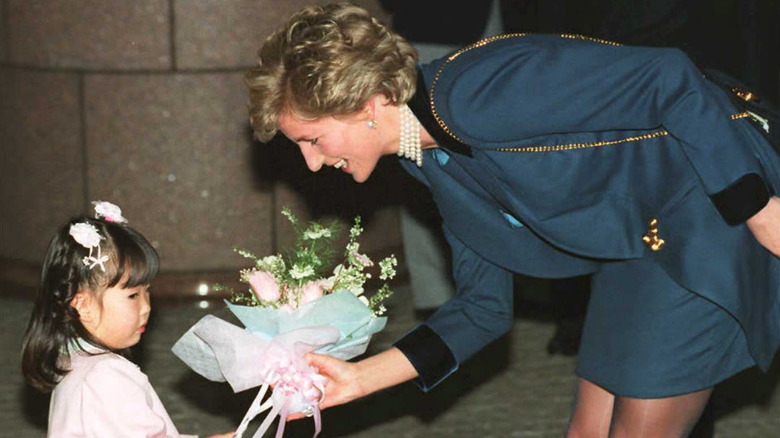 Getty Images
Princess Diana's dedication to humanitarian efforts was apparent even when she was a child. According to her brother, Charles Spencer, Diana exhibited "bravery in fighting for good causes — a gift that she possessed from a very early age."
The young princess would go on to become beloved for her dedication to fighting for humanitarian causes. After her death, the Diana, Princess of Wales Memorial Fund was founded "to provide resources for palliative care, penal reform, asylum and other issues."
She dreamed of marrying Prince Charles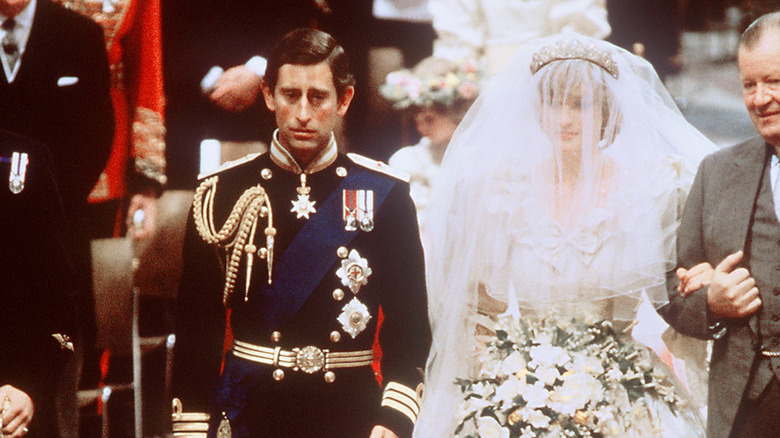 Getty Images
According to Diana's childhood nanny, Mary Clarke, the young girl dreamed of love. Watching her parents' bitter divorce made her determined not to experience the same heartbreak. Clarke revealed Diana's sentiments on marriage to CNN. "She said, 'I will never marry unless I'm really in love because if you're not in love, you're going to get divorced — and I never intend to be divorced,'" Clarke said. "This was quite a profound statement for a little girl to come out with."
Clarke added, "Diana's dreams all through her childhood really were just to be happily married and to have a large family." Diana was infatuated with Prince Charles as a teenager, decorating her boarding school bedroom with photos of the young royal. Just 13 at the time, it would only be a few years before her dream of marrying him would come true. Diana married Prince Charles when she was just 20 years old.
Her marriage was doomed from the start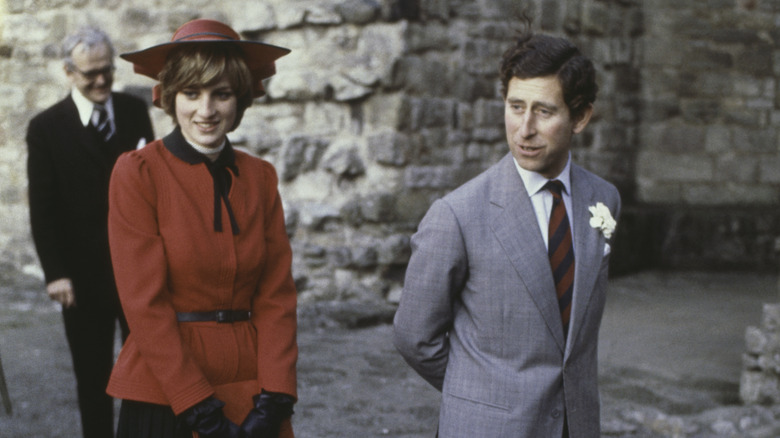 Getty Images
It seems cruel that someone who loved others so much experienced such an unhappy marriage. It was clear from the beginning that her marriage would be troubled. According to BBC, Prince Charles admitted to a friend that he did not love Diana when they were engaged but that he was sure he would grow to care for her. The couple only met 13 times before they were married and Charles was actually dating Diana's sister when he and Diana first met.
She knew her husband was cheating on her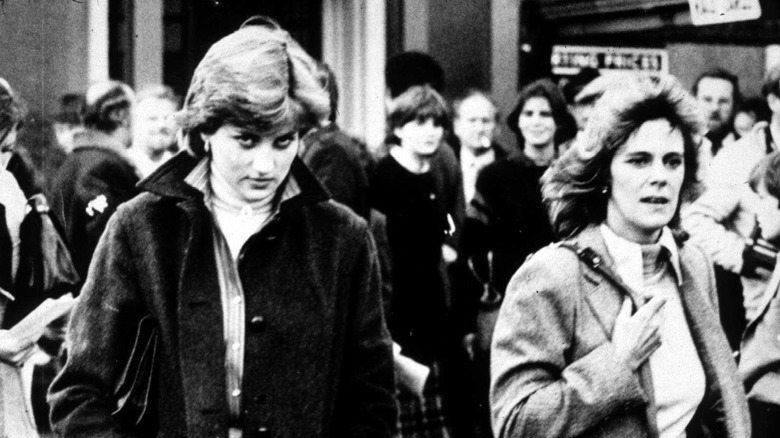 Getty Images
Despite the flaws in her marriage, Diana was determined to make it a successful one.  "I desperately wanted it to work," she told Martin Bashir for the BBC in 1995. "I desperately loved my husband and I wanted to share everything together, and I thought that we were a very good team."
There was a great amount of pressure upon the young couple, and their marriage was further strained when Charles renewed his relationship with Camilla Parker-Bowles around 1986. Diana revealed that she was aware of the affair but that she "wasn't in a position to do anything about it," adding that "a woman's instinct is a very good one."
According to Diana, her marriage allowed very little room for her to grow. "I think that I've always been the 18-year-old girl [Charles] got engaged to, so I don't think I've been given any credit for growth. And, my goodness, I've had to grow."
She was a doting mother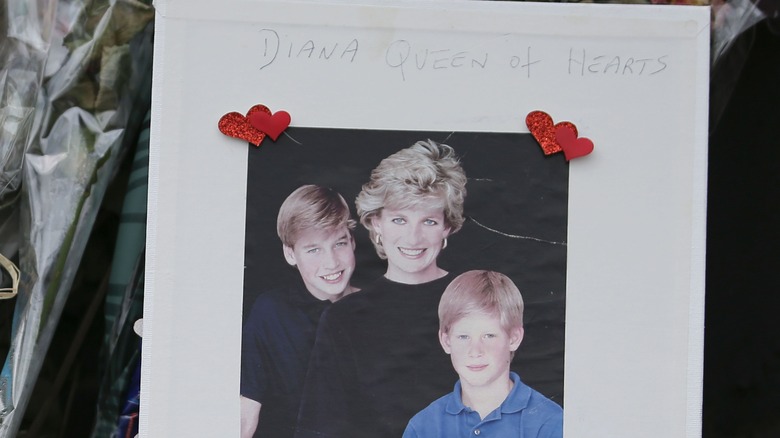 Getty Images
Perhaps it was the dysfunction of her own childhood that made Diana so determined not to repeat her parents' mistakes with her own children. Diana was devoted to her sons. "Nothing in her life came close to the love for her children," her brother told ABC News. "They meant more to her than anything."
Andrew Morton, who wrote a biography about the princess in 1992 called Diana: Her Story, told Fox News about Diana's love for her sons. "Diana was very protective of William and Harry," he said."[If] you ever criticized the boys... she would be on you like a tigress. She was the only one who could criticize those two. Of course, she indulged them... She wanted to be a full hands-on parent herself."
Her charity work was uncharacteristic of the royal family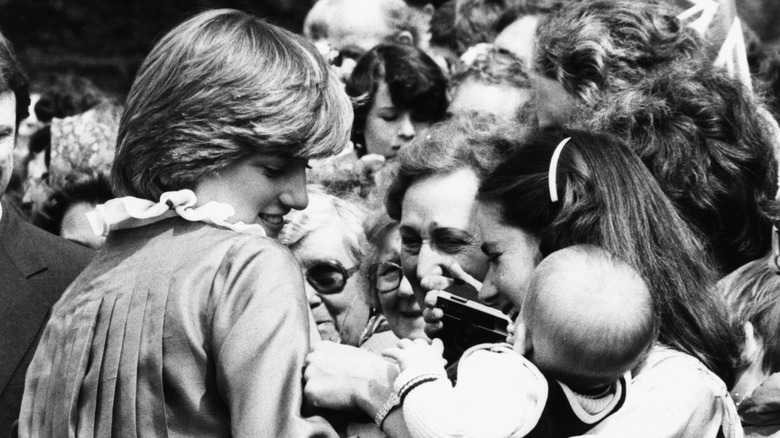 Getty Images
Princess Diana's dedication to philanthropic efforts made her beloved by the entire world, but her actions were unexpected at the time. The extent of her charity work and her willingness to mingle with the underprivileged went above and beyond what was expected of royals. She told the BBC in 1995, "I would like a monarchy that has more contact with its people — and I don't mean by riding round bicycles and things like that, but just having a more in-depth understanding." 
While her home life was far from perfect, Diana channeled her love into helping others, a legacy that still endures through the Diana, Princess of Wales Memorial Fund.
She struggled with depression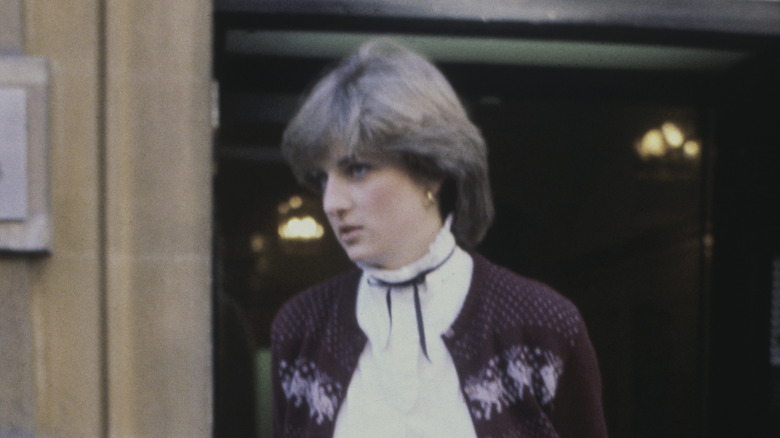 Getty Images
The difficulties of her marriage and the knowledge of her husband's affair had a tremendous effect on Diana's mental health. Already suffering from postpartum depression, Diana found release in binging and purging, referring to bulimia as her "escape mechanism."
"By then, the bulimia was appalling, absolutely appalling," she said in recorded tapes later aired on CNN's Larry King Live. "It was rough. It was four times a day on the yacht. You know, anything I could find, I would gobble up and be sick two minutes later. Very tired. So of course, the mood — slightly got the mood swings going — intense one minute, one would be happy, the next minute, one would be blubbing one's eyes out."
She was not prepared for the media's obsession with her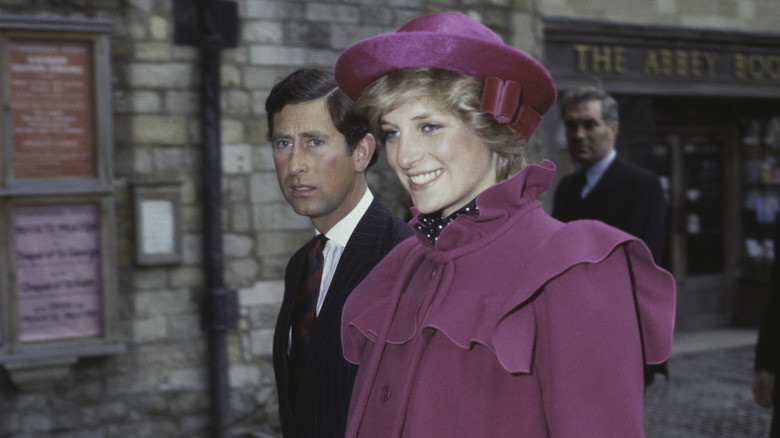 Getty Images
Diana was unprepared for the media attention that bombarded her when she married Prince Charles, telling Bashir for the BBC that "it took a long time to understand why people were so interested in me, but I assumed it was because my husband had done a lot of wonderful work leading up to our marriage and our relationship." Far from being flattered by all of the attention, she was intimidated by it, saying that "with the media attention came a lot of jealousy, a great deal of complicated situations arose because of that."
"She was probably the most photogenic person I can ever, ever recall," Ian Down, former picture editor of Daily Mirror told TIME. "Editors couldn't get enough of her." The media's obsession with Diana would have catastrophic consequences when she died in a car accident while trying to escape the paparazzi.
She never thought she would become queen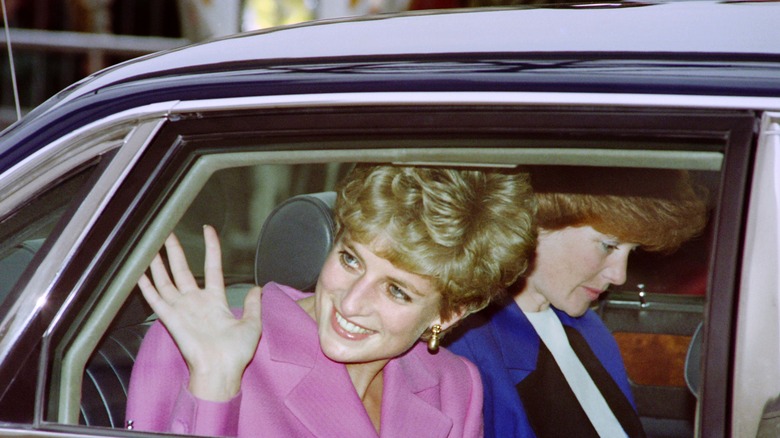 Getty Images
Even though she married the heir to the throne, Diana never felt that she would become queen. In recorded tapes played on Larry King Live, Diana revealed her thoughts when Charles proposed.
"So he said, Will you marry me? And I — and I laughed. I remember thinking, you know, this is a joke. So I said, yes, OK and laughed. And he was deadly serious. He said, You do mean one day — you do realize that one day you'll be queen. And I — a voice said to me inside, You won't be queen, but you'll have a tough row. So I thought to myself, OK. So I said yes."
Whether it was her trademark humility or a sense of foreboding that made her feel this way is uncertain, but it is a haunting confession from someone whose life ended in such tragedy.