The Surprising Thing Prince William Thinks British People Need To Do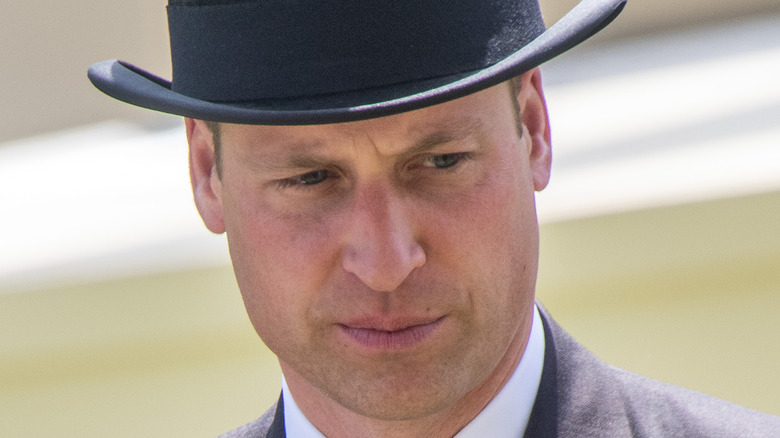 Sebastian Frej/mb Media/Getty Images
Prince William has long been an advocate for improving mental health services in the United Kingdom, having been through his fair share of struggles. The Duke of Cambridge was 15 years old when his mother, Princess Diana, suddenly died — an unimaginable loss for someone at such a young age. "When you are bereaved at a very young age ... I can resonate closely to that, you feel pain like no other pain," he said in a documentary for the BBC (via BBC News).
Grief affects everyone differently, and William often struggles to comprehend that his wife and children will never meet his mother. "I would love her to have met Catherine and to have seen the children grow up," he told British GQ. "It makes me sad that she won't, that they will never know her."
While William wasn't as open to talking about his mom when he was younger, having worked with mental health charities and the air ambulance service throughout his adult life has made opening up easier. These experiences have made William a strong supporter of talking openly about emotions and mental health — something that Brits aren't so great at doing, according to the prince.
Prince William has some tips for more Brits to be open about their mental health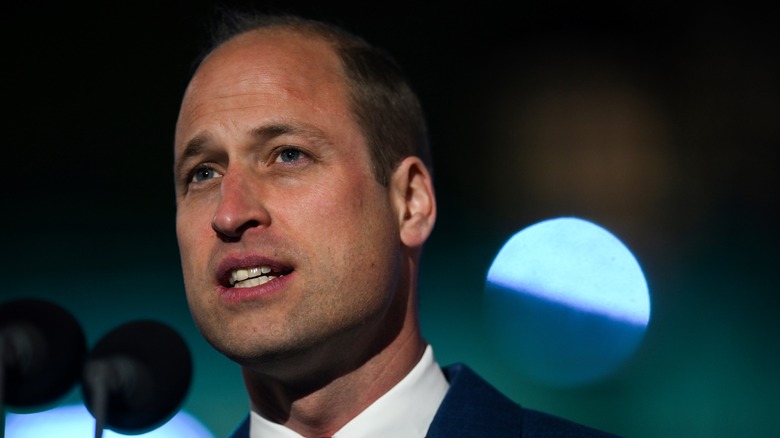 Wpa Pool/Getty Images
During a discussion with English footballers and England manager Gareth Southgate (via BBC News), Prince William explained how it can be daunting to talk about mental health issues with other people, as they're often as scared as you are to share their feelings. "Particularly in Britain... we are nervous about our emotions," William said, alluding to feelings of embarrassment or being an inconvenience. While the "British stiff upper lip thing" can be good on occasion — especially "when times are really hard" — Brits need to "relax a little bit and talk about our emotions because we're not robots," the Duke of Cambridge explained.
As optimistic as that outlook is, opening up about trauma and mental health will always be difficult. Everyone takes a different amount of time to process things and feel comfortable enough to talk about them — as was the case for William when he found it in himself to talk about how his mother's death impacted him. 
This is how Prince William deals with the grief and loss of his mother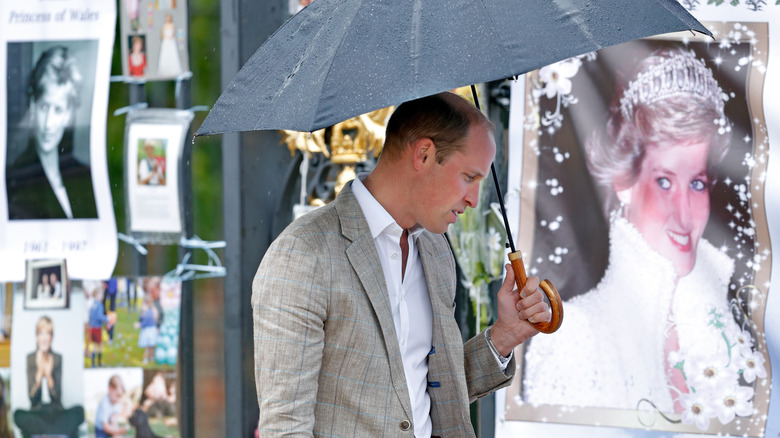 Max Mumby/indigo/Getty Images
In 2016, the Duke and Duchess of Cambridge and Prince Harry launched Heads Together – a mental health initiative to "tackle the stigma and change the conversation on mental health." During the research phase of Heads Together, William tackled his own mental health, specifically the trauma he'd been carrying for almost two decades.
"I still find it difficult now because at the time it was so raw," William told British GQ a year later, explaining that it was even more challenging for him to wrap his head around because it was so public. "It is not like most people's grief because everybody else knows about it, everyone knows the story, everyone knows her," he said. While the "outpouring of grief and emotion was very touching" for the young royal, he felt it was "a very odd situation to be in."
While that grief and shock will never leave him, William has found ways to cope — whether talking to people about his feelings or his memories of Princess Diana. "I find talking about my mother and keeping her memory alive is very important," William said. "I find it therapeutic to talk about her, and to talk about how I feel."