Matt Czuchry Reveals Who He Thinks Rory Should Have Ended Up With On Gilmore Girls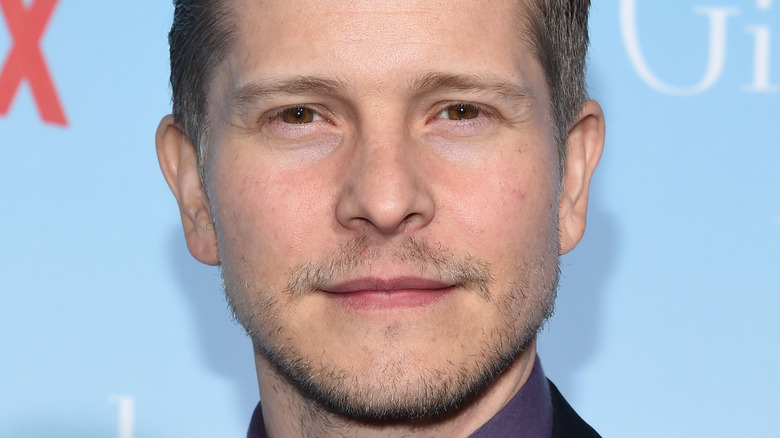 DFree/Shutterstock
Even though it's been over two decades since "Gilmore Girls" aired, fans still can't get enough of this heartwarming CW series. Will Amy Sherman-Palladino grace us with another season of this family dramedy? The jury is still out (via People). But in the mean time, "GG" enthusiasts can still binge watch the seven-part series on Netflix, follow the lives of the "Gilmore Girl" cast today, and discuss controversial "Gilmore Girls" topics on Reddit. 
From the cringiest lines and the most annoying characters to the best episodes of all time, there are so many "Gilmore Girls" topics that fans love to exchange views on. However, no topic is more hotly debated than Rory's love interests. To this day, the actors on this CW drama are still asked who they think the younger Gilmore girl should have ended up with: Dean Forester, Jess Mariano, or Logan Huntzberger. In an interview with Us Weekly, someone especially close to the matter weighed in on this contentious topic. The person in question? Matt Czuchry aka Logan Huntzberger.
'The Good Wife' star thinks that Logan's family got in the way of Rory and Logan's relationship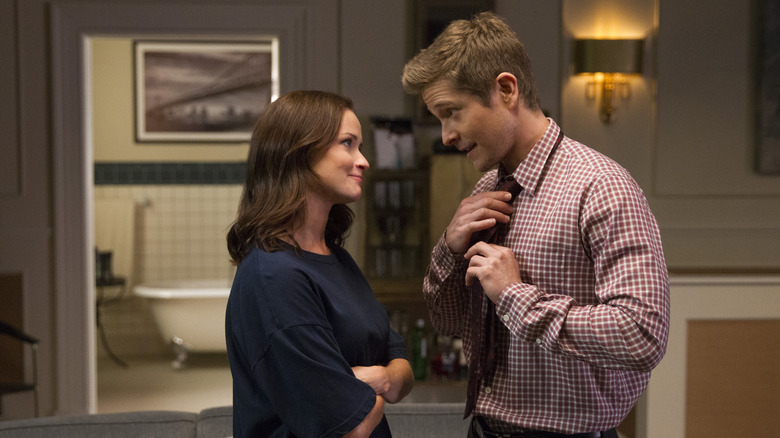 Saeed Adyani/Netflix
He may be slightly biased, but Matt Czuchry is Team Logan! While "The Good Wife" actor loved the ending of "Gilmore Girls," a part of him also wished that Rory and Logan would have ended up together. "If I was writing it, [Logan] would be with Rory," Czuchry shared with Us Weekly. The New Hampshire native believes that the main reason the college sweethearts never worked out was because of Logan's family. "Logan was a character who was pushed in a certain direction because of his family, but he didn't want to be in that direction. He wanted to follow his heart with love, which was Rory," Czuchry continued.
To top that off, Logan and Rory's timing wasn't right. When Logan proposed to Rory, the aspiring journalist wasn't ready to get married. Even though Rory's rejection was the reason that the pair didn't end up together, Czuchry wasn't mad about the storyline. "I actually liked how Rory refused Logan's proposal. I feel that the show is about two strong independent women, and that refusal captures the heart of the show," Czuchry shared on a Reddit takeover.
As for whether Rory is pregnant with Logan's baby? Czuchry's lips are sealed. According to the "Gilmore Girls" actor, Amy Sherman-Palladino and Daniel Palladino told him who Rory's baby daddy really is, but Czuchry has yet to tell a sole (via Us Weekly). 
Alexis Bledel refuses to weigh in on who Rory should've ended up with
Like Matt Czuchry, many other "Gilmore Girls" stars have weighed in on the Dean vs. Logan vs. Jess debacle — and let's just say some actors have been more tight-lipped about this never-ending question than others. Alexis Bledel has remained strictly neutral in the debate. When asked who she thought Rory should have ended up with on "Watch What Happens Live with Andy Cohen," Bledel said "Jeagan," combining all three names together. "I can't single somebody out." We'll give you points for creativity, Alexis.
Meanwhile, Milo Ventimiglia revealed that he is Team Dean in an interview with Bustle, saying, "I was totally Team Dean. I still am Team Dean." Following the interview, Jared Padalecki returned the love in a hilarious Instagram post. In the post, Padelecki is holding up a homemade sign that reads "I love Jess 4ever."
As for other Stars Hollow natives? Several other cast members have marked themselves as decidedly Team Jess, including both Scott Patterson and Keiko Agena. Agena, who plays Lane Kim, believed that Rory and Jess had the most in common (via Us Weekly). Patterson thought of Jess as the most "soulful" compared to Rory's other beaus (via Deseret News).