How HGTV's Property Brothers Keeps Things Local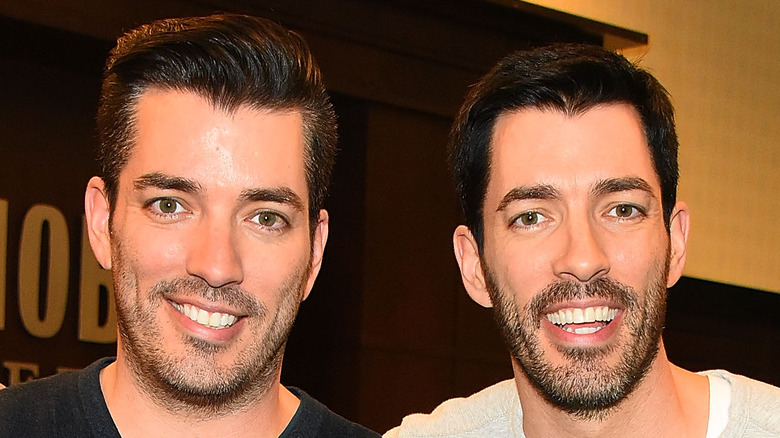 Araya Doheny/Getty Images
It's tough to imagine a time before "Property Brothers" completely dominated HGTV. And, if you're wondering what Jonathan and Drew Scott were like before the fame, the lovable twins always knew they were destined to be stars.
The Scotts proudly told Glamour they have been working since the age of 7, when their father encouraged Jonathan and Drew to get jobs and start making their own way in life. Both had Hollywood ambitions and even enjoyed fledgling careers as actors. But, with only bit parts here and there, the Scotts realized they'd need a fallback plan. 
"During university we did our very first property, ended up flipping it — before flipping was a trend or cool," they explained. "We ended up making about a $50,000 profit. We thought this was something, while still in college. We went back to school for construction and design, and our company exploded and we were approached to do 'Property Brothers.'"
Per Country Living, despite all their successes in the industry — including running their own production company — the brothers have endured their fair share of hardship, too, from divorce to bankruptcy. The Scotts haven't forgotten where they came from, hence why the HGTV stars are eager to support local businesses whenever and wherever possible.
The Property Brothers employ locals for each home renovation project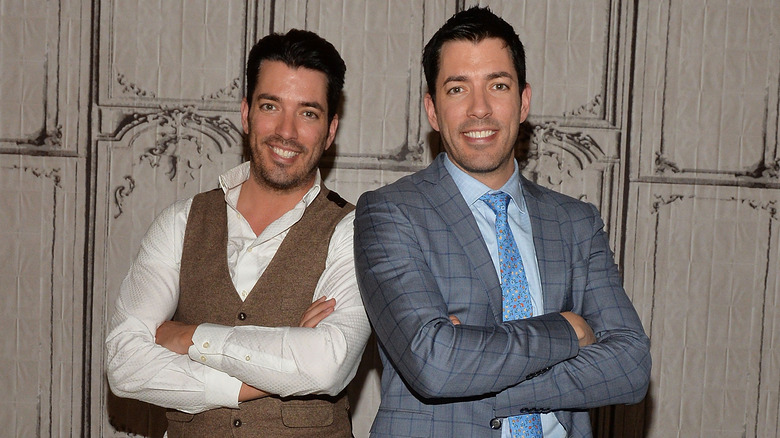 Slaven Vlasic/Getty Images
The "Property Brothers" fought hard to get where they are today, and they like to pay it forward wherever they can. As Jonathan Scott told PopSugar, "Every city we go to, I hire local general contractors and I assign a local construction and design lead as well to every project so that nothing gets missed." 
He continued, "I work with amazing trades, we create about 150 jobs in every city that we go to, and that's the only reason why we get it done so fast, keep the quality high, and keep the costs down is because all of these professionals that are local that work on it with me are willing to help get it together fast."
Although the brothers' desire to employ local contractors wherever they go is admirable, it's left fans questioning just how real their show is as a result. As Showbiz CheatSheet points out, Jonathan is frequently shown rolling up his sleeves and getting involved with the nitty-gritty of the featured renovations. But, if there's a whole team waiting in the wings to do most of the work, is he actually contributing much of anything? 
A Reddit user also pointed out that homeowners don't get to choose which crew they go with, either, even though they apply to be on "Property Brothers" to get the Scotts' insight.
Drew and Jonathan Scott are always willing to share their expertise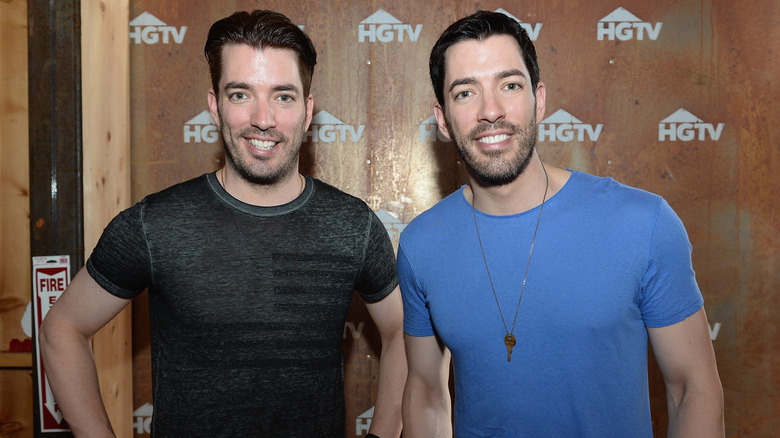 Jason Davis/Getty Images
Although they defer to others when it comes to getting the work done — and regardless of whether you believe "Property Brothers" is 100% real — there's no denying that Jonathan and Drew Scott know what they're talking about. 
And they're not afraid to be frank about where most people go wrong, either, with Drew telling Insider, "When we're working with clients, a lot of times they really think about the aesthetic first. They think about the pretty things they want in their house, and then they start to forget that it's so much more than that." As a result, the clients are never truly satisfied with the finished product. 
Likewise, budget is a major concern, from people being adamant about not spending too much (even when the situation requires it) to costs spiraling out of control. According to Jonathan, anybody tackling a renovation, or planning to do so, should take it one step at a time to avoid becoming overwhelmed.
The brothers are speaking from experience, too. During an appearance on the "HGTV Obsessed" podcast (via Heavy), the Property Brothers recalled how, early in their career, they cut costs — to their detriment. While attempting to remove a tree themselves, they created much bigger problems in the end. Thus, Drew urged fans to always hire professionals.
Of course, the Scotts do exactly that with each new project, supporting local businesses in the process.