The Story Behind The Bold And The Beautiful's Two Caroline Spencers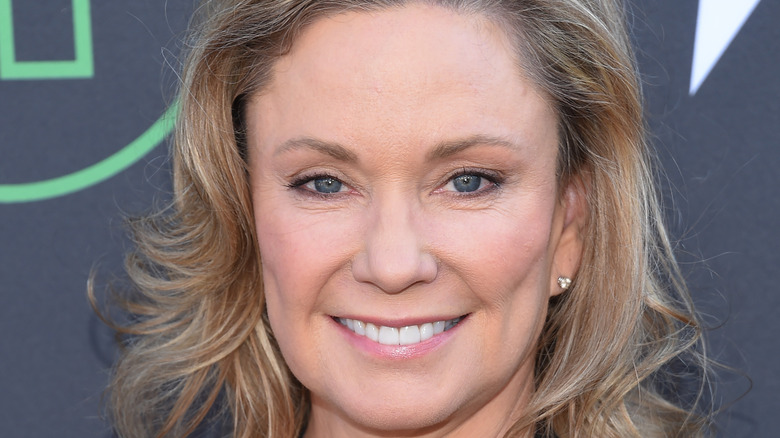 DFree/Shutterstock
Soap operas look different than other television programs. And they feel different, too. Characters are constantly changing romantic partners. Enemies become friends and vice versa. Back-stabbing, lying, and secret-keeping are all key to the success of daytime television dramas. Plotlines can take all kinds of twists and turns and there are often surprises around every corner, keeping the audience engaged (via Strand Magazine). But what also keeps the audience engaged are fan-favorite characters and actors.
When a character and the actor who plays them are particularly popular, and the writers either kill off the character or write them off the show, the producers will often bring that actor back as another character. Sometimes they will even have a new character named after the one who died or left the show (via Soap Hub).
One notable example of this happened on "The Bold and the Beautiful." From its onset, characters Caroline Spencer (Joanna Johnson) and Ridge Forrester (Ron Moss) were beloved by fans, primarily due to their on-again-off-again relationship. While Caroline Spencer died from leukemia in 1990, the showrunners opted to bring Johnson back, albeit as a different character. However, the name Caroline Spencer was still popular among fans, so they brought in another Caroline Spencer who is clearly different from the first one.
So what's the story behind the two Caroline Spencers on "The Bold and the Beautiful"?
Caroline Spencer Forrester's short, tragic life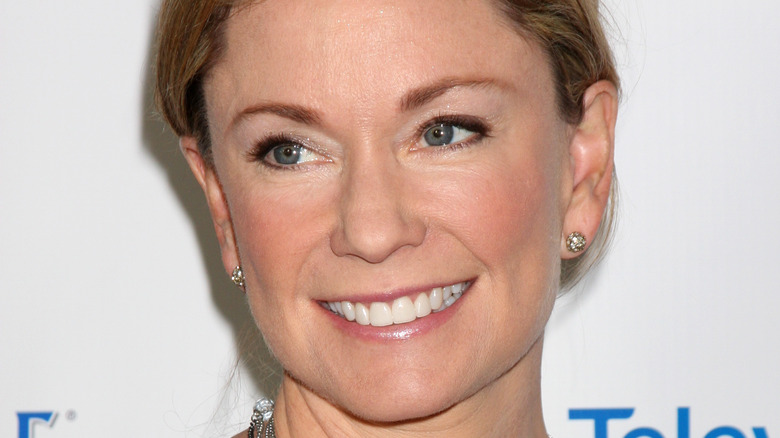 Kathy Hutchins/Shutterstock
The original Caroline Spencer (aka Caroline Spencer Forrester), as portrayed by Joanna Johnson, debuted on "The Bold and the Beautiful" in 1987. Hers was a turbulent and ultimately tragic life full of romance, revenge, and more. Although she had several love interests over the years, particularly jockeying between brothers Ridge and Thorne Forrester (Clayton Norcross), Ridge was her one true love (via Soap Hub).
Ridge was a bad boy and Caroline's father, Bill Spencer (Jim Storm) disapproved of their rushed marriage. Caroline managed to talk him over to her side and he eventually acquiesced. But, Ridge being the bad boy that he is couldn't help himself and cheated on Caroline, pictures of which Bill shared with his daughter just before the wedding commenced. Mustering up her courage, Caroline walked down the aisle and abruptly fainted at the altar (via Soap Central), putting an end to the wedding.
Over the years there was a quadrangle between Brooke Logan (Katherine Kelly Lang), Ridge, Thorne and Caroline. Thorne's alcoholism, Brooke's miscarriage of Ridge's child, Ridge being shot, and enough infidelity to go around all added up to chaos (via Soaps She Knows). 
Caroline was always able to look past Ridge's flaws and failings, and the two were ultimately wed. However, tragedy struck as Caroline was diagnosed with leukemia and finally died in 1990.
Caroline Spencer II parallels her namesake's life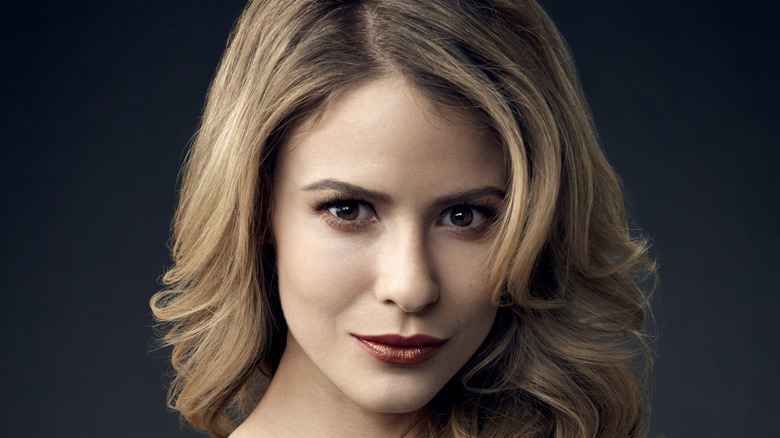 CBS Entertainment
The second Caroline Spencer (Linsey Godfrey) came to town in 2012 with her mother Karen Spencer (Joanna Johnson). Karen was the first Caroline's heretofore unknown twin sister, and the new Caroline was named after her aunt. When she came to town she started working at Forrester Creations, a design firm. She had a romance going with Thomas Forrester (Adam Gregory) but soon started to fall for Rick Forrester (Jacob Young). After some time, Rick began to fall for Maya Avant (Karla Mosley). When Maya was caught cheating, Rick and Caroline ended up back together and got married (via Soap Central).
Much like her namesake, drama and heartache ensued. Ridge had suffered a brain injury after falling out of a helicopter, so Caroline helped him with his design work, and the two got closer. This caused a strain on her marriage to Rick which ended in divorce. The unlucky Caroline herself had several accidents including getting hit by a car, which put her in a wheelchair for some time, and tripping and falling off of a balcony. (via Soaps in Depth).
Just like her aunt, Caroline couldn't resist Ridge, but that relationship was strained because he didn't want to have children. She had an affair with Thomas and got pregnant, but kept that a secret. She eventually came clean and Ridge married her.
In the end, Caroline died from a blood clot. Both Caroline Spencers suffered tragic fates, and will always be remembered by the fans.