Why General Hospital's Jason And Sam Got Married At A Chinese Restaurant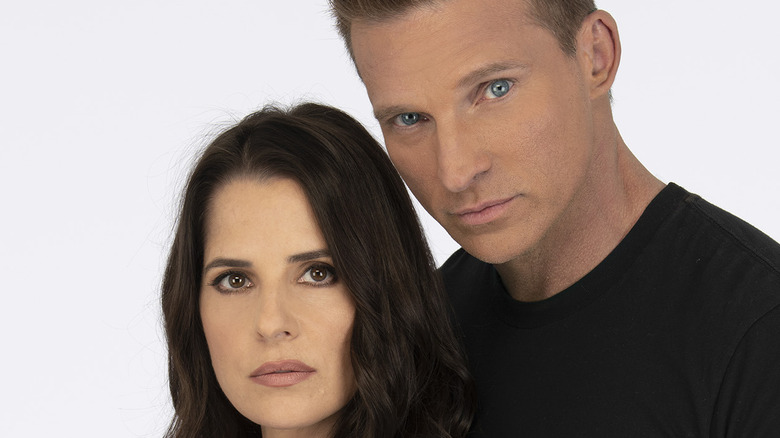 ABC
Weddings come in all different styles. Some can be very low-key, as simple as the couple and the officiant, while others can be unbelievably over-the-top. "General Hospital" has seen its fair share of both. 
The wedding of Luke Spencer (Anthony Geary) and Laura Webber (Genie Francis), for example, was the soap opera event of the 20th century, and there aren't many that have come close to topping that (via Soaps in Depth), although one tried. The wedding of former con artist Samantha McCall (Kelly Monaco) and mob enforcer Jason Morgan (Steve Burton) was supposed to be a big event in the city of Port Charles. Although the stoic hitman would rather elope than participate in an almost over-the-top event, his love for Sam was great and he thought she wanted a big wedding. Thus, Maxie Jones (Kirsten Storms) was tasked with one of her favorite jobs — to be their wedding planner. The event was to be a large affair at a church with all of their friends and family attending (via Soap Hub).
So why did Jason and Sam get married at a Chinese restaurant, instead?
Fate changed their wedding plans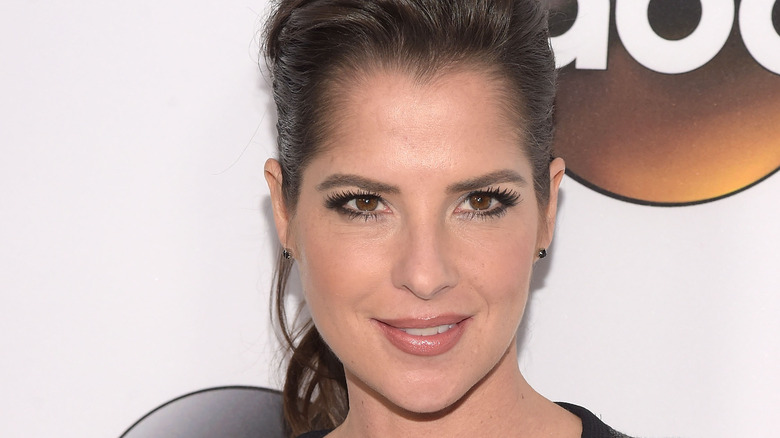 Shutterstock
As the planning progressed, things started to go wrong for Maxie and the concept of a huge wedding with all their friends and family started to become too overwhelming for Sam. Maxie wouldn't even let Sam keep her wedding dress with her on the night before the ceremony because she didn't trust Sam. Sam started to feel she had lost control of the entire process and it appeared (to Jason at least) that she was getting cold feet. It wasn't that she didn't want to marry Jason, it was just that she was nervous (via Soap Central).
Jason figured that a motorcycle ride would calm her nerves and Sam agreed.  They didn't have a destination in mind and ended up at a Chinese restaurant in Port Charles' Asian Quarter. The owner told them it was closed, however, their grandson, Robert Yi (Edward Chen), took a liking to the couple and convinced his grandparents to make them some food.  After relaying their tale of wedding woes, Robert revealed that he was an ordained minister. Sam felt that fate brought them to this restaurant and to Robert.  Luckily, Jason and Sam had the rings and the wedding license with them and decided to ask him to marry them right then and there (via The Soap Scoop).
Jason and Sam finally tied the knot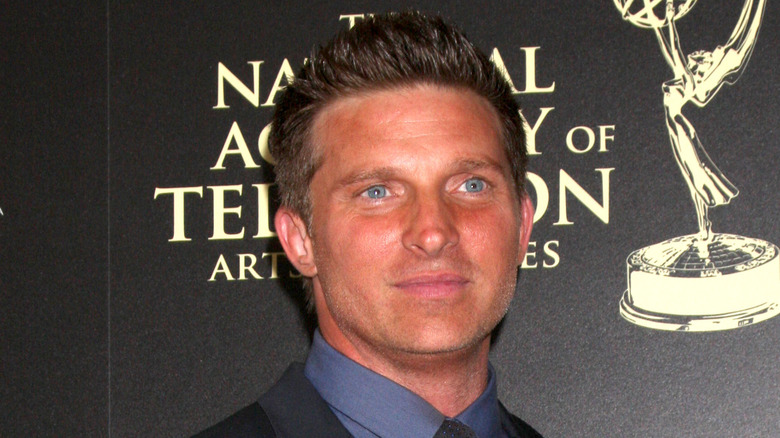 Shutterstock
Jason and Sam went to a private garden in the back of the restaurant where Robert officiated the ceremony, and the two were wed. Jason was standing under a dragon and Sam under a phoenix, two mythological creatures of great significance in traditional Chinese weddings. Robert explained that the two symbols represent balance (via Soaps She Knows). In Chinese culture, the bride often has both on her dress while the groom has just the dragon (via The Knot).
Jason had been given the wedding ring of his grandmother, Lila Quartermaine (Anna Lee), by his grandfather Edward Quartermaine (John Ingle). Monica Quartermaine (Leslie Charleson) gave the ring of her late husband Alan Quartermaine (Stuart Damon) to Sam. During the exchange, each was touched to see the other's ring (via Soap Central). 
At their originally planned wedding spot the next day, much to Maxie's horror, they explained their elopement to all of the guests, who understood and were happy for them. Jason and Sam agreed that they should still have the reception. Sam and Jason's history proved that even though they experienced danger and hardships throughout their relationship, it didn't matter how big or small their wedding was because in the end, they were both happy with the outcome.