Former Chief Of Staff Reveals Whether He'd Vote For Donald Trump In 2024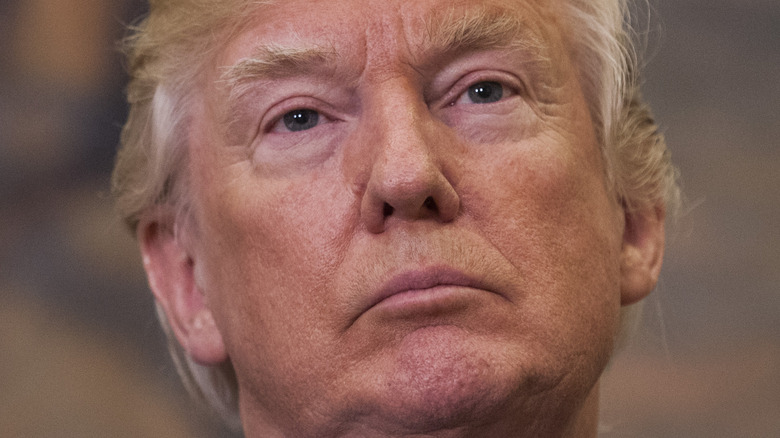 Pool/Getty Images
Former President Donald Trump's future in politics has been a topic of contention. According to CBS News, Trump has told those who are still working alongside him that he plans on announcing his bid for the Republican nominee in the 2024 election early.
In a recent interview with Newsmax, Trump was asked if the hearings surrounding the riots that occurred at the Capitol on January 6th were held to prevent him from running for president again. He responded, "I think a lot of it is," he added, "I am leading in all the polls — against Republicans and Democrats. I am leading in the Republican polls in numbers that no one has ever even seen before. And against Biden, and anyone else they run, I am leading against them."
However, a few of his previous staff members who have testified against him to the committee, have declared he should not run for president again, like a former White House aide who dropped bombshells about Trump's behavior. Now, another former staffer is weighing in on whether or not they would support Trump if he chose to run again in 2024.
Trump's former Chief of Staff isn't on board with voting for him in 2024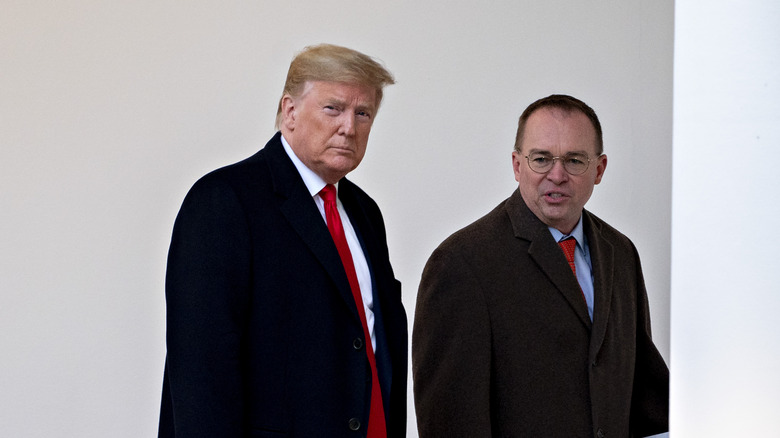 Bloomberg/Getty Images
It seems that former President Donald Trump is planning to run for office again in the 2024 election. According to Newsweek, Trump may be announcing his run soon. It's not a shocking concept, as he almost immediately hinted at running again when he lost the 2020 election to Joe Biden. He appears confident that he could win again, but some of his former colleagues are not on board.
In a recent interview on "CNN Tonight," Trump's former chief of staff, Mick Mulvaney, spoke out against supporting him if he was to run again (via Yahoo! Entertainment). "What you're seeing, I think, is folks, especially in my party, are looking at Donald Trump as damaged," Mulvaney shared, "and something that might weigh down the party going into the midterms and into 2024."
When asked if he would vote for Trump in the primary, Mulvaney said, "In a primary? No. Keep in mind I got a lot of friends who are running. I'm not going to tell you who I would vote for, but there's a lot of folks who I think would be a better candidate than Donald Trump in a Republican primary."