Michael Emerson On What Sets Evil Apart From Other Shows - Exclusive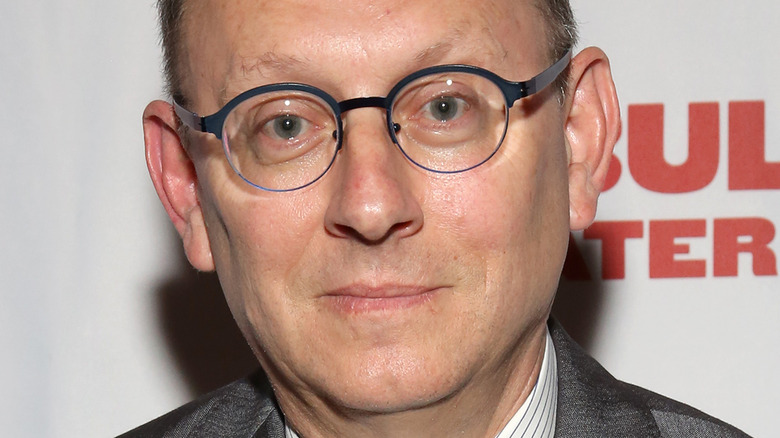 Walter Mcbride/Getty Images
This article contains mild spoilers for the first three episodes of "Evil" Season 3.
Among a sea of other television shows, Paramount+'s "Evil" has found an audience of avid fans enthralled with the supernatural adventures of Dr. Kristen Bouchard and Catholic seminarian David Acosta as they attempt to make sense of good and evil in the modern world. The series, in its third season, has been hailed by critics for its unique viewpoint — a sentiment shared by actor Michael Emerson, who plays the show's sneaky antagonist, Dr. Leland Townsend.
"[Series creators Robert and Michelle King] are ... great television writers," he told The List in an exclusive interview. "They write shows for grown-ups, and I appreciate that." It's certainly true that "The Good Wife" alums do not stray away from confronting the gray areas of everyday life, especially as they trace the line between science and spirituality in "Evil." 
Although Emerson admits his "personality and perceptions are fairly well set," the satirical horror-thriller has made him "think a little harder about things like possession or people [who] complain of being cursed in some way." He explained, "I think about that stuff as products of our human psychology, and I wonder if there isn't more out there than I've ever given credit to, in terms of something beyond being explainable or having scientific explanations."
He promises Season 3 is about to get even more 'wild'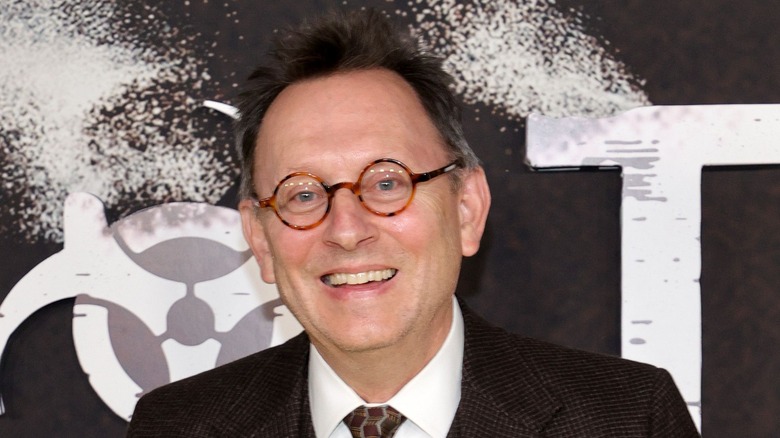 Jamie Mccarthy/Getty Images
Throughout his expansive career on stage and his award-winning role in "Lost," Michael Emerson has learned a lot about playing the villain, though his time on "Evil" has stretched him as an actor in ways he never imagined. 
"It seems like every episode I come in, [Robert and Michelle] King want me to do something that I haven't done before that is a little outside my comfort zone, like sing a Broadway show tune, or do a funny dance, or do some physical stunt that I thought was over in my performing life years ago," he said. "It's always something, and I have to go, 'Oh, they want me to do that? Okay, here it goes.'" The series' most recent episodes have already found Leland Townsend stooping to the level of internet memes, cryptocurrency, and children's online role-playing games to inflict evil upon the life of Dr. Bouchard and her family.
Thankfully, Emerson promised there's a lot more "wild stuff" to come in the rest of Season 3. "People are becoming less sure of themselves, even the villains," he revealed. "But it's a transitional time in the world of Kristen Bouchard and David the priest. They have big challenges coming up, the kinds of challenges that shake you up and make you question what you believe or what's before your very eyes."
"Evil" Season 3 is now streaming on Paramount+, with new episodes dropping on Sundays.