Jessa Duggar Seewald Addresses Jill Duggar Dillard Feud Rumors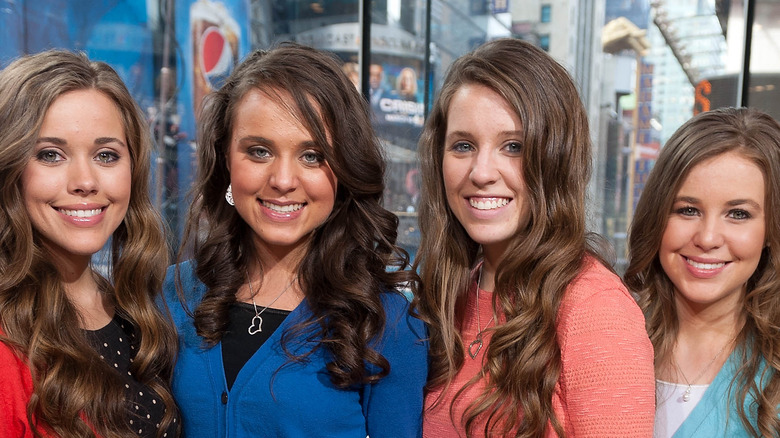 D Dipasupil/Getty Images
Fans of the reality show Duggars always welcome happy news, particularly when it's about a popular family member. They got it in late June 2022 when Jill Duggar Dillard celebrated a baby shower thrown by her aunt Amy Duggar King, her mother-in-law, and her sister-in-law. Jill is expecting a baby boy — her third! — with her husband Derick Dillard. Amy's photos on Instagram show a festive party at her home. The theme was "Grow, Baby, Grow," and the highlights included cupcakes decorated to resemble succulents. Guests went home with packets of wildflower seeds.
But there were no photos of Jill's mother Michelle Duggar or any of her eight sisters in Amy's upload. Since Jill has been on strained terms with her parents in recent years (via TV Shows Ace), rumors rumbled that the Duggar women had either been left off the guest list or that they declined to attend. That speculation was quickly busted by a comment left on Amy's post by Jessa Duggar Seewald. "It was so fun celebrating this new life," she wrote alongside two white heart emojis. 
Another commenter accused Amy of withholding family pictures to make it look as though the Duggar sisters were no-shows. Jessa quickly snapped back, "Please let's not assume there's a negative motive behind everything we do and do not do." Amy added that she was too busy hosting and recording the gift list to take more pics, though she didn't confirm whether any other siblings were there.
Did Jessa Duggar Seewald's hearts send a deeper message?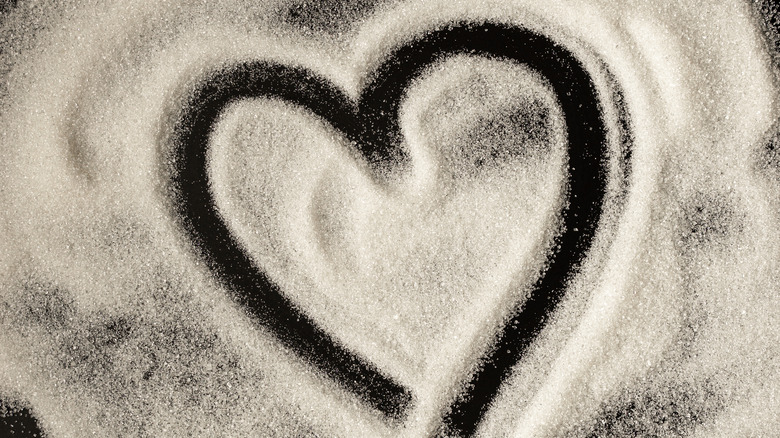 Simonova Elena/Shutterstock
The fact that Jessa Duggar Seewald was at Jill Duggar Dillard's baby shower was significant enough, but a little detail said even more. After her comment, she added two white heart emojis. According to The U.S. Sun, white hearts are commonly used to express "a pure love, which cannot be destroyed." It's most often used by close family members so Jessa could have been sending a message about their sisterhood. 
It could also have had a more poignant meaning: Per Cosmopolitan, a white heart emoji can also be a tribute to a lost loved one. Jill's pregnancy is what is known as a "rainbow baby" — a child born following a previous miscarriage. In the fall of 2021, Jill and her husband Derick Dillard revealed that they had lost a baby early in the first trimester. "Even though it was too early to tell the baby's gender, we picked a name that we feel encompasses our baby's significance and the life we will always remember: River Bliss Dillard," they wrote. 
Jessa can relate to her sister's pain. In early 2021, she announced on Instagram that she was expecting her fourth child following a heartbreaking miscarriage. She went on to have a healthy daughter named Fern that summer (via People). So she may have been showing solidarity by honoring the two baby showers they never got to celebrate. Whatever the meaning, Jill was likely thrilled to share her day with at least one sibling.