A Rare Post From Ivanka Trump About The Assassination Of Shinzo Abe Has Twitter Talking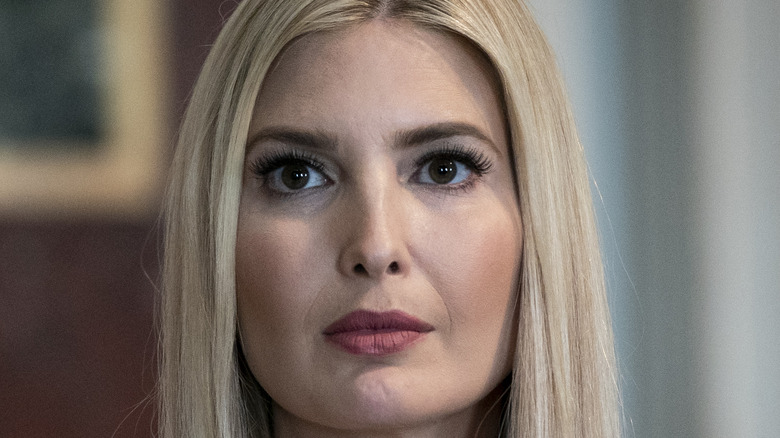 Drew Angerer/Getty Images
Following the results of the 2020 presidential election and the inauguration of Joe Biden, the Trump family left the White House — reluctantly — to resume their lives as private citizens. 
Former president Donald Trump is a frequent speaker at Republican political rallies, and at least one former adviser is confident that he'll make another bid for the White House in 2024, per the New York Post.
Former first daughter Ivanka Trump had given up her own business interests to become part of her father's administration — although, as NBC News notes, it was never quite clear exactly what she did there. 
Once relieved of that responsibility, Ivanka and her husband, Jared Kushner, pursued a quiet new life in Miami with their three young children. She has also seemed to distance herself from her father, as the public recently learned. Donald Trump harshly blasted Ivanka's testimony before the House committee on the events of Jan. 6. He accused her of "checking out" and not paying attention to the election results.
Perhaps that's why Ivanka posts on social media only occasionally, and her messages are usually positive ones. Prior to July 8, 2022, she hadn't posted on Twitter since Memorial Day. But the tragic assassination of former Japanese prime minister Shinzo Abe spurred her to write a tribute. 
Unfortunately, it isn't having quite the impact she hoped.
Twitter can't get over Ivanka Trump's 'government service' remark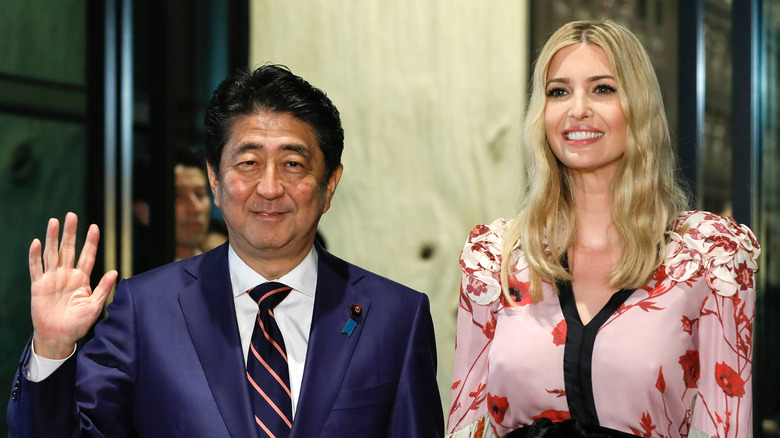 Bloomberg/Getty Images
On the morning of July 8, 2022, former first daughter Ivanka Trump broke her social media silence by posting a photo to Twitter of herself with Shinzo Abe. 
"Saddened by the death of Former PM Shinzo Abe, a truly historic figure & leader of lasting consequence," she wrote. "Abe's advice, wisdom & warmth had a profound impact on me during my government service. My heart is with his family & the Japanese people as the world mourns his passing."
Twitter had a field day with the former first daughter's description of her time in the White House. Many noted that, despite refusing a government salary, Ivanka and her husband, Jared Kushner, still reported up to $640 million in outside earnings during her father's term in office, per Citizens for Ethics.
One follower wrote, "Nice start, but once you added 'during my government service,' your message lost its credibility." Another agreed, "I don't think we can call what you did for 4 years 'government service' — I think 'global profiteering' is more accurate." Another laughed, "I've never heard of the world's longest bring-your-daughter-to-work-day described as 'government service' before."
One of the harshest posts was this slam: "By 'government service' do you mean being the rich entitled brat of an incompetent crime-ing boob of a President? #AbeShinzo was gracious in allowing a pix with you, but there's no doubt he found you irrelevant."