Jemima Rooper Has An Easter Egg For Flowers In The Attic Viewers - Exclusive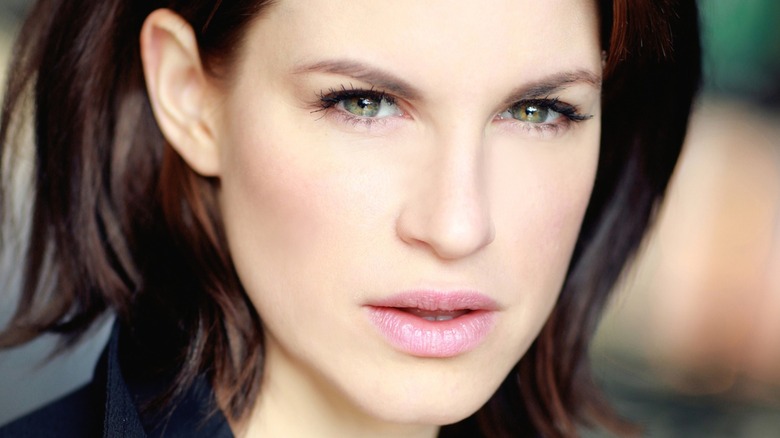 Jemima Rooper has had a stunning acting career leading up to her newest role as Olivia Winfield in Lifetime's new adaptation of V.C. Andrews' series, "Flowers in the Attic." However, the series — four film-length episodes that span the prequel novel through multiple generations of its central family's troubled history — presented a new and exciting set of challenges for the actress. In Jemima Rooper's exclusive interview with The List, she shared some of her favorite parts of the project. "It gets so fun and wicked and ridiculous in so many ways, but it means that you fly with it and it's so entertaining and it's so enjoyable. It's weirdly escapist."
Besides dishing on the project's epic narrative scope and her incredible cohort of co-stars, the actress also shared some details audiences can look forward to in the series. For eagle-eyed fans, one easter egg will make them feel especially in the know. 
Flowers in the Attic: the Origin has some surprising cameos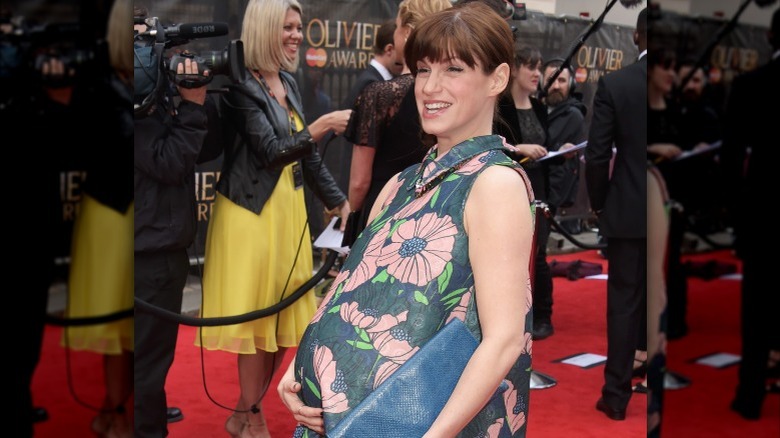 David M. Benett/Getty Images
Jemima Rooper has appeared alongside James Corden on stage, Daniel Radcliffe on film, and Kelsey Grammar and Kate Mulgrew in "Flowers in the Attic," but her newest co-stars hold a special place in her heart. She told The List in an exclusive interview, "I have two personal Easter eggs in the show, which are both my children [making] tiny appearances in the show. Everyone's got to guess who they are." 
Without leaving us with too much of a cliffhanger, Rooper added, "One plays young Mal at a certain time, and one plays young Joel." Since the actress' children have been attending red carpet events with her since before they were born, it seems natural that they would eventually accompany her onto film and television sets. However, when asked if she sees acting careers in their futures, she shared, "The younger one was a five month old baby at the time and has no clue." 
Rooper even shared that her son's age was a point of anxiety before filming: "I was like, "Oh my God, he's going to scream and it's going to be awful, and everyone's going to be really stressed." Thankfully, the infant was a consummate professional, and she called his on-set behavior "good as gold." 
She was surprised when this scene made the final cut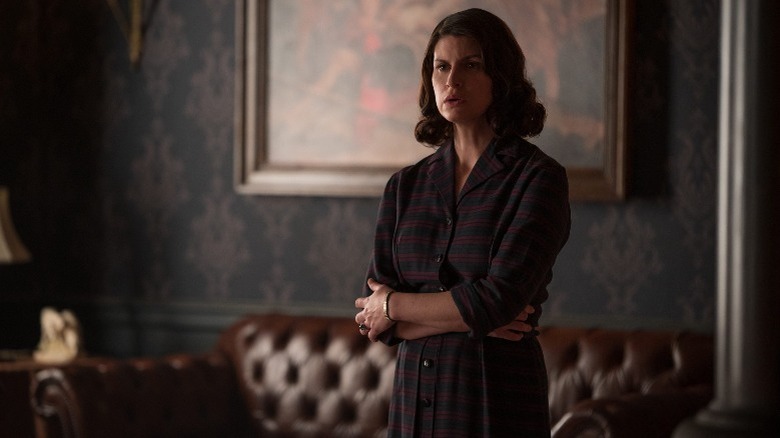 A&E/Lifetime
Jemima Rooper also had the pleasure of working with her oldest son on "Flowers in the Attic: the Origin" and she told The List about surprising behind the scenes moments on the set. "My oldest son ad-libbed in one of the scenes," she said, explaining that he was reacting to her performance as Olivia Winfield. "He didn't quite understand why I wasn't playing with him the way I was playing with another actor." 
Though this could have thrown shooting off the rails, her son's improvisation ended up working for the scene, and the final cut even includes his spur-of-the-moment lines. The proud mom shared, "They kept it in the show, and it kills me." 
Rooper didn't reveal whether her sons will be making any other on screen appearances in the future, but they clearly nailed their first professional gigs and may just follow in their talented mother's footsteps. 
"Flowers in the Attic: The Origin" premieres on Lifetime July 9th at 8:00 p.m. ET.