Joe Biden Takes Action With Executive Order After Roe V. Wade Reversal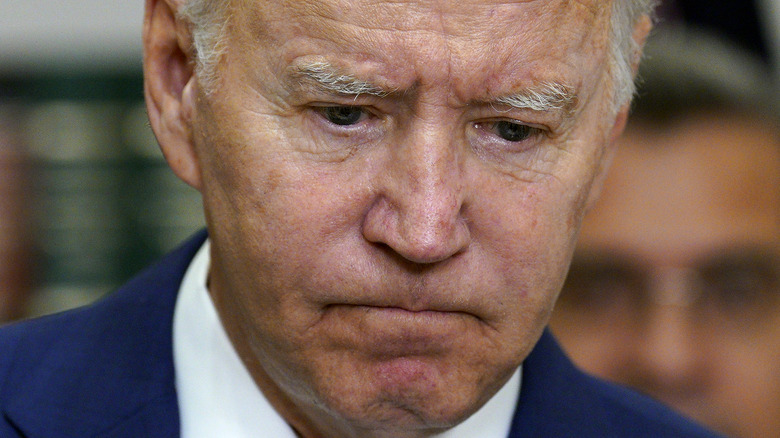 Bloomberg/Getty Images
On Friday, July 8, President Joe Biden signed an executive order to address the issues raised following the Roe v. Wade reversal (via whitehouse.gov). While Biden is aware that there's only a limited amount he and his administration can do to support abortion rights, the executive order is viewed as a step in the right direction for many. As the White House said in a statement (via CNN), Biden "has committed to doing everything in his power to defend reproductive rights and protect access to safe and legal abortion," which is what this executive order intends to do.
The order will build on actions that the Biden-Harris administration already had in place to protect reproductive rights, including access to reproductive health services. It will also heighten the privacy of those using these services, the accuracy of the information they receive, and "federal efforts to protect reproductive rights and access to health care."
This executive action will see Xavier Becerra, Secretary of Health and Human Services, draw up a plan to address the above in the next 30 days. Becerra will also expand reproductive services like family planning, emergency contraception, and reversible contraception and protect access to medicated abortion and emergency medical care.
President Joe Biden says the women of America will determine the outcome of this issue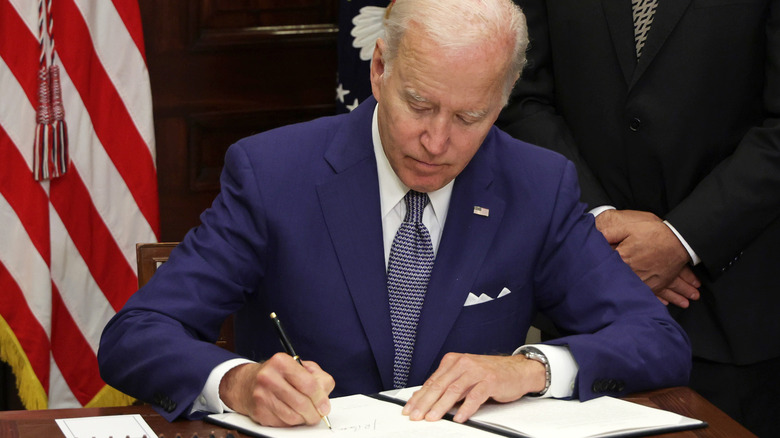 Alex Wong/Getty Images
According to Reuters, President Joe Biden's executive order "offered few specifics and promises to have limited impact in practice," highlighting the issue that "U.S. states can make laws restricting abortion and access to medication." But until voters have the option to elect more Democratic officials who support abortion rights into congress come the mid-term elections in November, this is the best the Biden-Harris administration can do following the Supreme Court's overturning of Roe v. Wade on June 24 (via the Independent).
While Biden said he would reject "any law passed by Republicans to ban abortion rights nationwide," per Reuters, he encouraged women across the country to vote so abortion rights could be protected under federal law. "You, the women of America, you determine the outcome of this issue," he said (via ABC News), speaking from the Roosevelt Room with Vice President Kamala Harris and Health and Human Services Secretary Xavier Becerra by his side.
The Women's Health Protection Act would safeguard abortion rights under federal law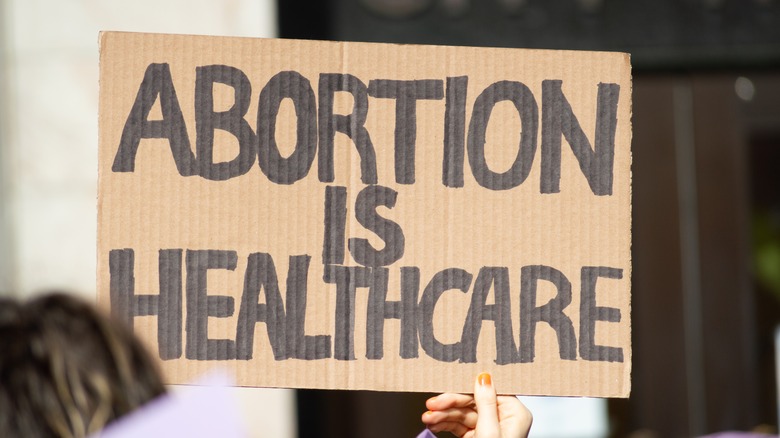 Traci Hahn/Shutterstock
The only way abortion rights can be protected nationwide is through federal law, which "trump state laws" via the Constitution's Supremacy Clause (via Time). However, federal laws can only be passed in Congress if the House of Representatives and the Senate agree on a proposed bill (via usa.gov). This is why President Joe Biden is calling on voters to elect officials who support abortion rights for the mid-terms so that the Women's Health Protection Act can be passed to enshrine "the protections of Roe v. Wade into federal law," as Nancy Pelosi, Speaker of the United States House of Representatives, said in a statement (via speaker.gov).
Initially proposed in 2021, the Women's Health Protection Act (WHPA) is a piece of federal legislation that would create a nationwide legal protection "for the right to provide and access abortion care, free from medically unnecessary restrictions and bans on abortion," per the Center for Reproductive Rights.