The Surprising Job Nicole Curtis Had Before Becoming An HGTV Star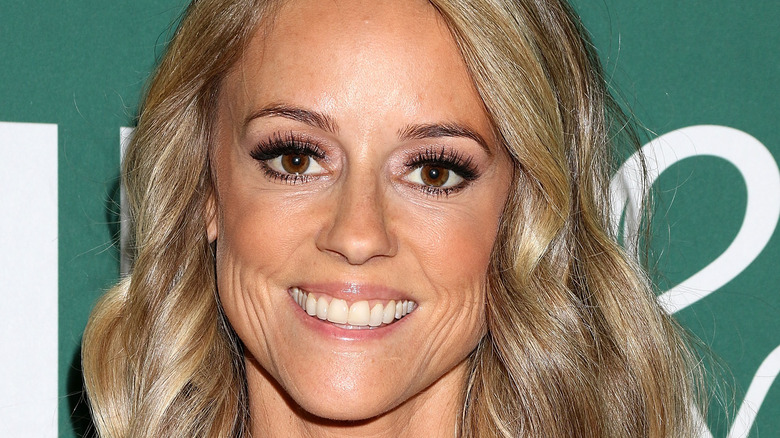 Laura Cavanaugh/Getty Images
Nicole Curtis is an HGTV star best known for her gritty home renovation series "Rehab Addict." But long before the Michigan native was making home owners' dreams come true, she had a very different job — one that may shock you.
Indeed, Curtis wasn't always a reality star and realtor who counted a jaw-dropping $8 million as her net worth (via Celebrity Net Worth). As she shared in her book "Better Than New: Lessons I've Learned from Saving Old Homes (And How They Saved Me)," she had an entire life before even entering the home space. The self-taught house renovator was once scraping by to make ends meet, and all in the name of supporting her son, Evan (via HGTV).
As she shares on her website, "At the time, I was hustling as a much-younger mommy burning both ends of the candle between real estate, design and house restoration." Even before that Curtis has a story to tell.
Nicole Curtis worked as a waitress, a house cleaner and more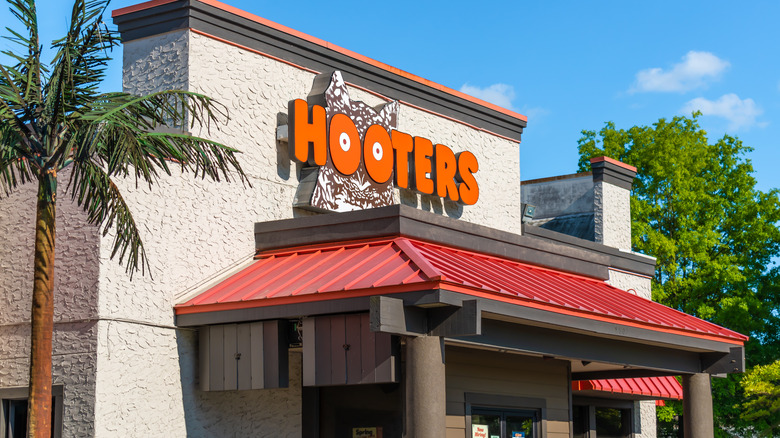 Bruce VanLoon/Shutterstock
Nicole Curtis knows she has come a long way to realize the dream of sharing her talents on HGTV. As she explains on her website, "Most know me as the 'Rehab Addict' on HGTV/DIY Network. However, I wasn't 'made' for TV."
The reality realtor opened up about her past in her book, "Better Than New: Lessons I've Learned from Saving Old Homes (And How They Saved Me)." Curtis previously worked as a waitress at two very well-known restaurant chains, including IHOP (via People). But then, according to the mom of two, a friend suggested that she apply for a job at Hooters.
Curtis also cleaned houses in between serving customers at the wings joint. "I never regretted giving up a corporate job to clean houses so that I could make Ethan's second grade Halloween party happen," she said about her commitment to supporting her son as a single mom.
The star also told Country Living about people who don't know her back story, "I want them to know I was working for $9.75 an hour at Banana Republic, I was waiting tables, I was cleaning toilets."
Nicole Curtis eventually found fame but it didn't come easily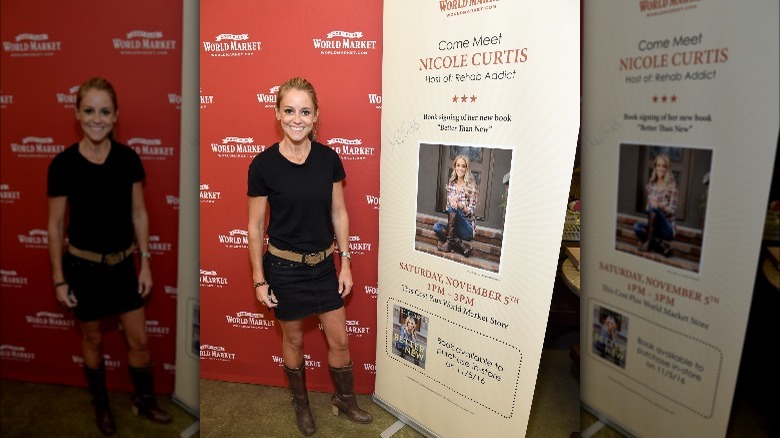 Michael Kovac/Getty Images
Nicole Curtis is honest about her scrappy past and how she realized success all on her own. Talking to Country Living, the star said, "I would give anything to have a husband that loved me and supported me and, you know, took the kids out for pizza while I designed, but I just have never had that."
And so, the home renovator, who also has a son Harper, did what other celebrities have before making it big — she worked at Hooters (among holding down other jobs). Fans may not know that some big name stars have served beer and chicken at Hooters like Curtis, including Oscar nominee Amy Adams, and Hugh Hefner's ex and reality star Holly Madison (via Ranker).
So how did Curtis transition from Hooters to HGTV? According to her, the DIY Network had been scouting for a real estate agent in Minneapolis, where she eventually set up shop to sell and rehab homes (via PopSugar). She went on to star on the HGTV show "Rehab Addict" and the rest is history!