Why Did HGTV Initially Air Flip Or Flop Late At Night?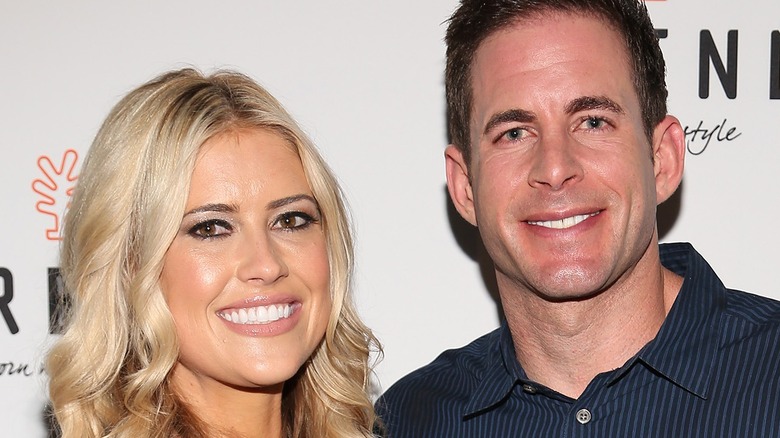 Alexander Tamargo/Getty Images
When "Flip or Flop" ended after ten seasons, fans were understandably devastated. Hosts, and former spouses, Tarek El Moussa and Christina Haack, broke the news in emotional Instagram posts and the comments were filled with long-time viewers mourning the loss of their favorite show. In her post, Haack wrote, "From the bottom of my heart, I want to thank each and every one of you who have watched the show throughout the years."
Fans responded to share how sad they were, with several noting they'd been watching since the very beginning. "It has been great watching your business and ideas grow. Continued successes," one gushed, while another shared, "This was my all-time favorite HGTV show!!" El Moussa, meanwhile, acknowledged, "You guys have been with us through it all" and fans commented likewise, with one writing, "You both are such fun to watch over the years." 
Rumors swirled about why "Flip Or Flop" was really ending, with an insider divulging to People that it simply became too intense for Haack and El Moussa to continue working together and co-parenting their kids, particularly given they've both moved on with other people. We'll probably never know the truth, but it's fascinating to learn that, in the beginning, showrunners weren't sure they could bet on these two to make a hit in the first place. 
HGTV weren't sure the show was going to work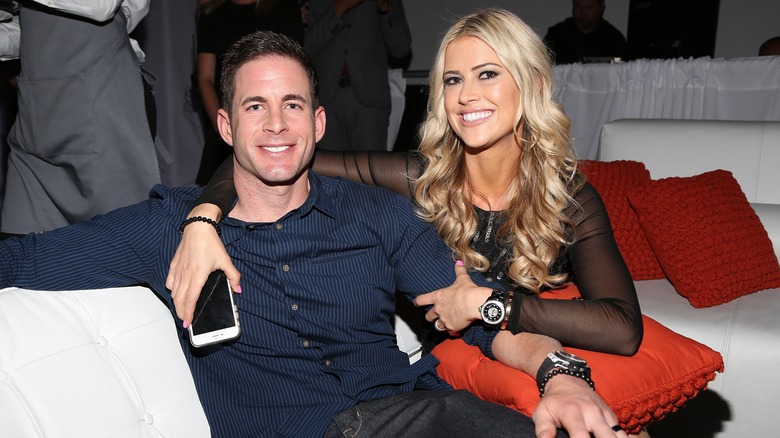 Alexander Tamargo/Getty Images
As wild as it might seem nowadays, when the idea for "Flip or Flop" was originally percolating, HGTV wasn't sure how viewers would respond to it. Pop Sugar reports that, because the show focused on renovating especially wrecked properties, they were nervous it wouldn't find an audience. Thus, "Flip or Flop" initially aired at 11 p.m. Naturally, their fears were completely unfounded, even if star Christina Haack admitted she wasn't sure the show would be a hit either.
In her goodbye post, Haack noted, "I remember filming the pilot and thinking, 'wouldn't this be crazy if is this actually made it to network tv?'" Business Insider details how she and Tarek El Moussa became "obsessed" with house flipping after turning a sizeable profit on their first project, leading him to pitch a TV show to several different networks. It would be an entire year before HGTV got back to him, tasking El Moussa and Haack, the designer side of the couple, to complete 13 flips in just 10 months. 
There was little marketing for the first season, with El Moussa admitting HGTV "weren't sure ratings were going to be good." However, viewers took to it immediately, leading the network to give "Flip or Flop" a primetime slot. And with that, a hit was born.
Flip or Flop even survived its leads' public divorce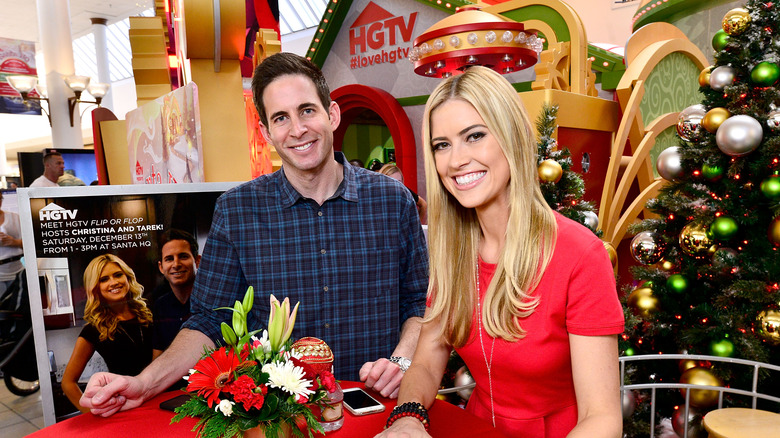 Jerod Harris/Getty Images
As USA Today points out, the show has enjoyed an interesting trajectory. Christina Haack and then-husband Tarek El Moussa had been flipping houses together since 2008 when HGTV took them on, with "Flip or Flop" debuting in 2013. The former couple continued appearing on the show together after divorcing, impressing fans with their ability to remain cordial. Funnily enough, per E! News, ratings for "Flip or Flop" actually spiked after the split. Seemingly, fans were eager to see how they'd navigate their new normal on the show. 
Haack told the outlet she was unsure herself how it would play out, admitting, "We want to make sure we're giving the fans what they want. If it's not comfortable to have so much personal life, then maybe we tone it back a bit." However, Haack also argued, "It's relatable that we have to put our differences aside to continue to work together and do what we're good at, which is flipping houses and designing homes for other people." 
It helps that both Haack and El Moussa have their own spinoff shows, namely "Christina on the Coast" and "Flipping 101 with Tarek El Moussa." Clearly, HGTV can't get enough of these two, even separately.