The Audiobook You Never Knew Claire Danes Narrated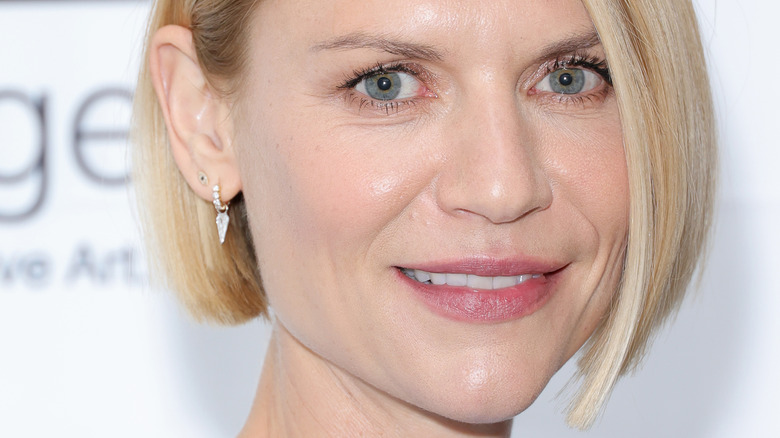 Michael Loccisano/Getty
Whether you know her as Angela Chase from "My So-Called Life", or as CIA officer Carrie Mathison from "Homeland," Claire Danes has become a very familiar face on the big screen. The actress skyrocketed to stardom after receiving a leading role in "Romeo and Juliet" alongside Leonardo DiCaprio, and the rest as they say it, is history (via Parade). 
The New York native has proven just how dedicated she is to her craft on more than one occasion. Danes has received not just one, but four Golden Globe awards (per Golden Globes), as well as three Emmys (via Emmys). Even after she became pregnant, the actress continued to work right up until her due date. "When I was pregnant with my first son, I worked until I was in my eighth month," Danes shared with People. The "Homeland" star was relieved that she was able to rest on her laurels for a while during her second pregnancy. Aside from acting, the talented star can add another impressive exploit to her lengthy resume: audiobook narrator (per Audible).
Claire Danes narrated the critically acclaimed novel The Handmaid's Tale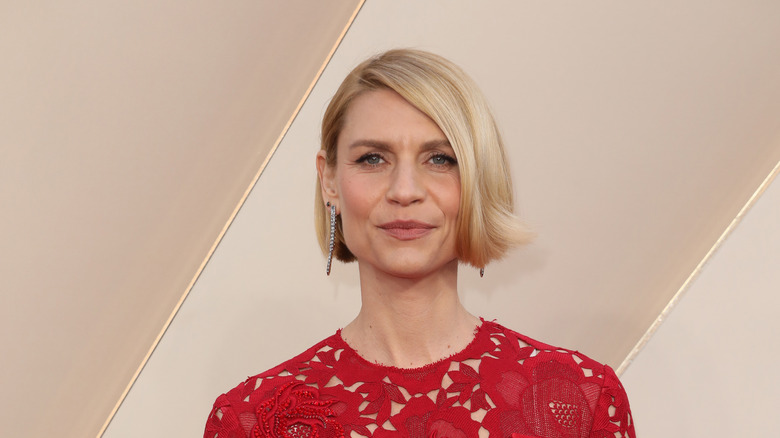 Lia Toby/Getty
Between starring on "Homeland" for nine years (via IMDb) to mothering two sons (per People), how did Claire Danes manage it all? The actress, who is also married to actor Hugh Dancy, has juggled a lot of responsibilities throughout her career, but still managed to squeeze in the time to narrate an audiobook: "The Handmaid's Tale." Based on the calculations made by Backstage, this audiobook most likely took around 21 hours to record. When compared to an eight-season stint on a TV series, that's not too bad!
Written by Margaret Atwood, this dystopian novel is set in the Republic of Gilead, a totalitarian state that has taken over the United States in the midst of a fertility crisis (via Britannica). This epic story is told from the point of view of Offred, one of society's many "handmaids." The handmaids are all fertile women who have most likely committed misdeeds and are forced to bear the children of the "commanders," the men who are on top of the social hierarchy. 
According to Entertainment Weekly, this audio exclusive was released right before the TV show adaptation premiered on Hulu. This Emmy-award-winning series (per Emmys) stars Elisabeth Moss, Yvonne Strahovski, Joseph Fiennes, and Alexis Bledel.
Authors are allowed to pick the person who narrates their audiobook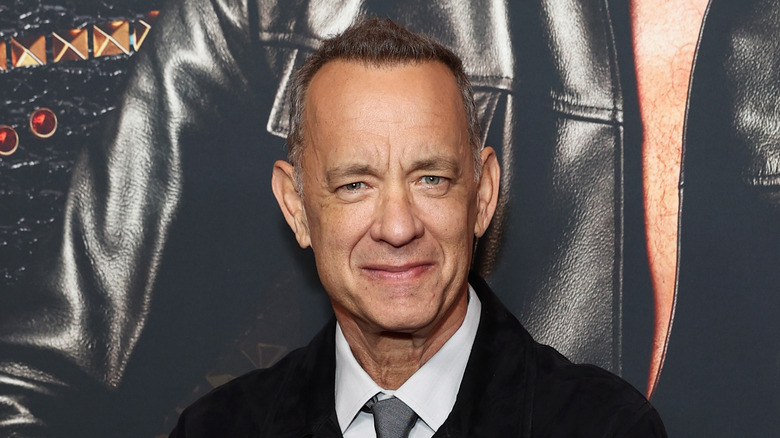 Brendan Thorne/Getty
For some, it might seem slightly unusual that Claire Danes took the time to narrate an audiobook. However, this type of work isn't as rare as you might think. According to BuzzFeed, dozens of famous stars have signed on to narrate critically acclaimed works. While Rachel McAdams is the voice behind "Anne of Green Gables," Tom Hanks chronicles Ann Patchett's novel "The Dutch House." Some audiobooks even have a whole cast of characters involved. "Daisy Jones and the Six" by Taylor Jenkins Read is narrated by Judy Greer, Jennifer Beals, Benjamin Bratt, and Pablo Schreiber, according to BuzzFeed.
In an interview with Naples Daily News, author Ann Patchett dished on how audiobook narrators are typically selected. "Authors are often sent four or five audition tapes and get to pick the reader. In this case, though, I know Tom Hanks and asked him if he would read the book. I was floored when he said yes," the award-winning novelist shared. "Seriously, the audiobook is so much better than the book because he brings so much to it."