Princess Anne's Unexpected Appearance At A High-Profile Royal Event Has Twitter Talking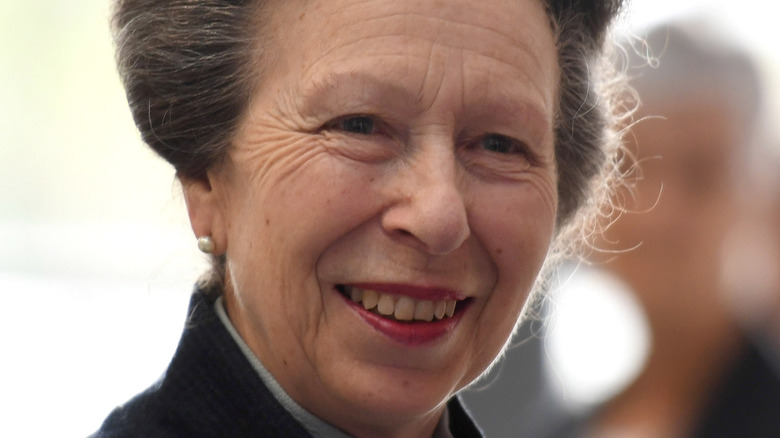 Finnbarr Webster/Getty Images
Princess Anne, Queen Elizabeth II's second child and only daughter, was considered a "royal rebel" in her younger years, via Express UK. Over time, she's gone on to become a hard-working member of the royal family; she's involved in over 300 charities and other organizations, per The Royal Family. One of her notable patronages has been with the Save the Children organization, and she was nominated for a Nobel Peace Prize for her work with them, per People.
As a member of the royal family, she's also made news for her personal life — both good and bad. She has been fined for speeding more than once, she was nearly kidnapped in 1974, and Anne even competed in the Olympics, via Vanity Fair. Of course, her wedding was a big deal — who doesn't love a royal wedding? She married her first husband Captain Mark Phillips in 1973 and 500 million people tuned in around the world to watch the ceremony at Westminster Abbey, via UK Parliament. However, the first of the queen's kids to get married was also the first to get divorced; Anne and Phillips divorced in 1992. 
Anne remarried Sir Timothy Laurence in December 1992, per Brides. The second wedding wasn't broadcast, and it was just attended by members of the royal family, which sounds similar to the most recent wedding Anne attended.
Princess Anne attended the wedding of her ex-husband's daughter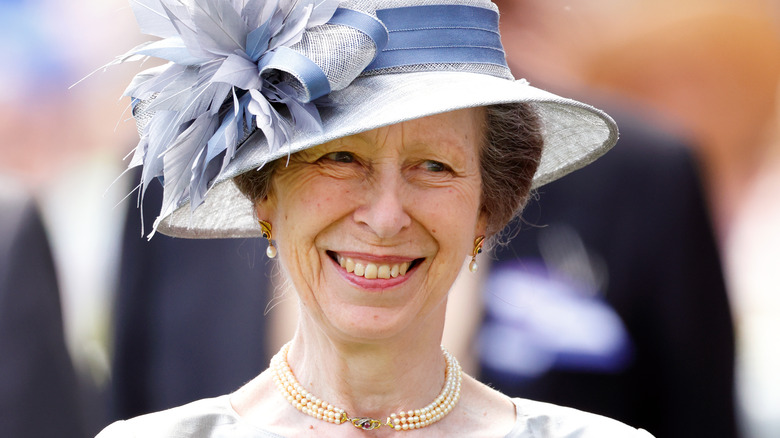 Max Mumby/indigo/Getty Images
Princess Anne remarried after divorcing Mark Phillips, and Mark did as well. Mark, an accomplished equestrian, married US Olympic equestrian Sandy Pflueger in 1997 in Hawaii, via AP News. The two had a daughter — Stephanie Phillips. When Stephanie married William Hosier, her father Mark walked her down the aisle, and Anne was a guest, via Tatler. Autumn Phillips, the ex-wife of Anne's son Philip, was also at the wedding. Twitter commented on the love and support within the family even though there were so many exes in attendance.
"This is wonderful," one wrote. "It's especially nice to see Princess Anne and Autumn there. So healthy that they are all on good terms." Another pointed out how stylish Anne looked; she wore a tartan suit dress.
Others thought that Anne had a "stern" look for her granddaughter at the event, but, according to the Daily Mirror, it could be hard to see the difference between a look of disapproval and a smile with Anne.
Anne was born a princess, and she's since become Princess Royal, but when she had her own children — Zara and Peter — she rejected the titles that Queen Elizabeth offered them, wanting them to grow up with a more normal upbringing, via Tatler.