Meghan Markle And Prince Harry Are Making A Huge Public Appearance Together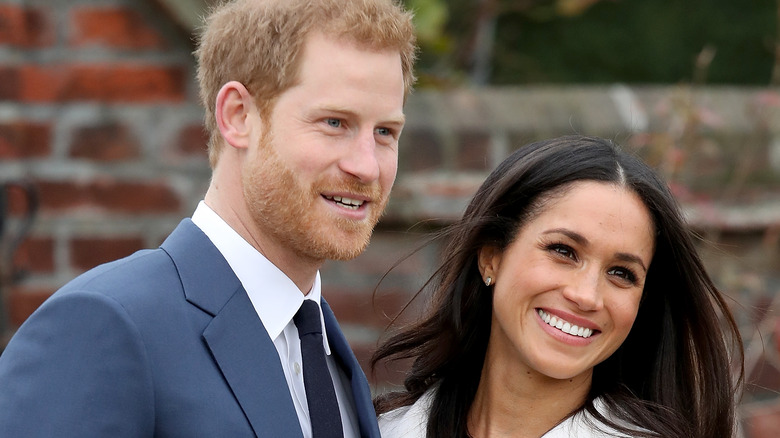 Chris Jackson/Getty Images
Since stepping down as senior royals, Prince Harry and Meghan Markle have appeared at only a handful of public events. 
But none grabbed the headlines like their visit to St Paul's Cathedral in London on June 3, 2022, where they attended the National Service of Thanksgiving as part of Queen Elizabeth II's Platinum Jubilee celebrations (via Glamour). 
While they were seen at Trooping the Colour on June 2, entertaining the younger generation of royals from the Major General's office (via Town & Country), their Thanksgiving appearance was the first major sighting of the couple in a royal capacity since they defected.
After experiencing the fanfare of the Platinum Jubilee in this new capacity, the Duke and Duchess of Sussex seem to be getting back into the swing of things in terms of being in the public eye. The next event for the couple will be in New York, where they're set to make one of their most significant appearances yet.
Prince Harry and Meghan Markle will attend the UN General Assembly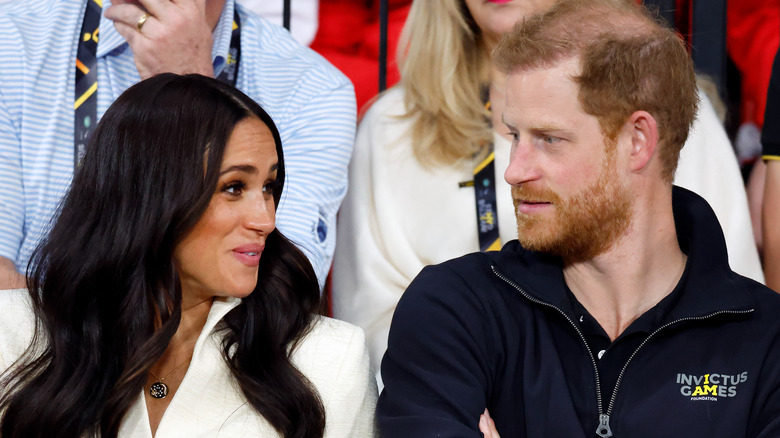 Max Mumby/indigo/Getty Images
On July 18, 2022, Prince Harry and Meghan Markle will attend the United Nations General Assembly, where Harry is expected to give a special keynote to mark Nelson Mandela Day. A spokesperson for the UN confirmed the Duke and Duchess of Sussex's participation in the Daily Mail. 
While Harry's speech may focus on important topics like climate change and world hunger, per the outlet, the royal will likely share memories of the times he met Mandela, whom he often referred to by the clan name Madiba. 
During his first official royal tour to South Africa in 2015, Harry commemorated the life of Mandela during a visit to the Nelson Mandela Centre of Memory by the invitation of former first lady Graça Machel. 
"I was fortunate enough to meet Madiba a number of years ago and I have treasured that memory ever since," he said during a speech (via Royal.uk). "I have been keen to see how Mr. Mandela's values and his legacy are inspiring the next generation and shaping the future for South Africa."
Harry also stood in Queen Elizabeth II's place at a memorial service for Mandela in London following his death (via Fox News).
This is the third time Harry and Meghan have visited New York since stepping down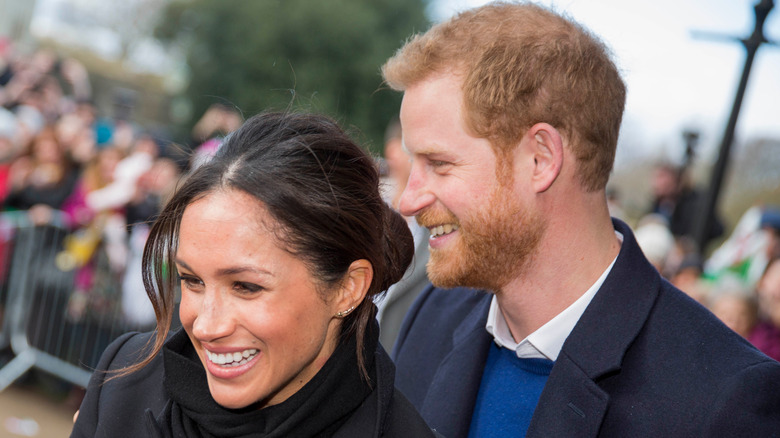 ComposedPix/Shutterstock
Prince Harry is due to speak during an "informal meeting" on the morning of July 18, 2022, which will take place at the United Nations headquarters in New York (via Newsweek).
Their visit will mark the third time that the Duke and Duchess of Sussex have traveled to New York after stepping down as senior royals in 2020. Newsweek notes that the couple journeyed to the Big Apple in September and November 2021. 
Their first appearance was at Global Citizen Live in Central Park (via YouTube), where they spoke about vaccine equity in developing countries, while the second event was at the Intrepid Museum's Salute to Freedom Gala, where Harry presented the Intrepid Valor Award (via Newsweek).
At the time, Harry and Meghan were criticized for flying a private jet back to California from New York, which runs contrary to their environmental activism.