How The July 13 Full Moon Will Affect You If You're A Capricorn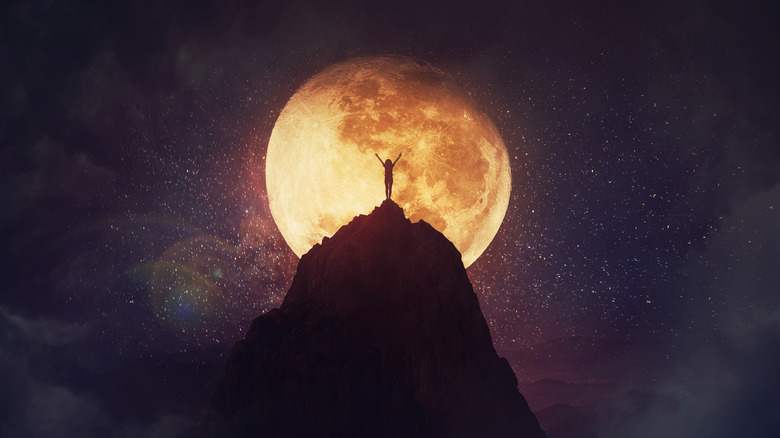 StunningArt/Shutterstock
Summer is officially here, and while we weather the emotional storm of Cancer season, we all know Leo season is right around the corner. So why not throw in an intense lunation? Perhaps instead of sending you deeper into an emotional rollercoaster, it could prove to be a grounding event. The July 13 full moon happens to land in Capricorn and is considered a full Buck Moon — named due to it coinciding with a time where the antlers of bucks are in "full-growth mode," per Old Farmer's Almanac. This full moon is a super moon, too, and thanks to it being lower in the sky it will be noticeably visible. 
Full moons are a time to shine a light on all that is holding us back. It's a time to release negative energy and release toxic thoughts and processes that prevent you from moving forward and achieving your goals, per New York Post. But on a more personal level, they can mean so much more for each individual zodiac sign. It all depends on where the lunation happens to land, what house of yours it lands in, and even what your monthly horoscope is looking like. All these factors are key to understanding precisely what this full moon is illuminating for you, and what you should harness its power to work on. Considering the fact that this full moon lands in Capricorn, it's especially a huge one for this Earth sign.
It's time to get to the core of all that is you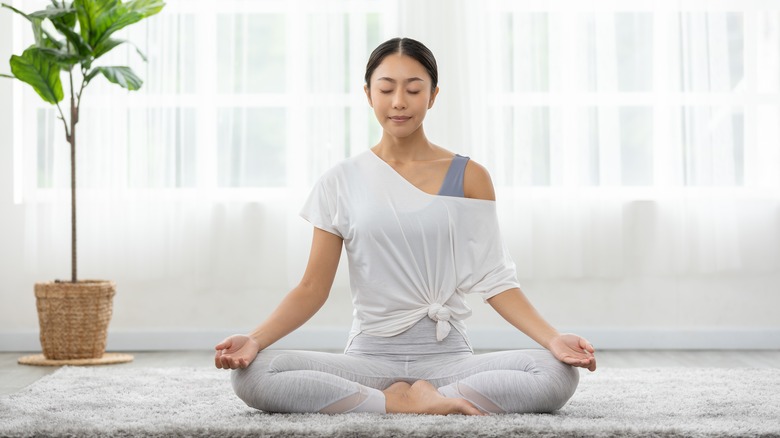 220 Selfmade studio/Shutterstock
Under this full moon, things get personal for you Capricorn (December 21 to January 19), and no, it's not just because it happens to land in your sign. For each sign, every lunation happens to land in a specific house that can help you understand what you need to focus and work on, and the July 13 full moon lands in your first house of identity, per Elite Daily. This means that this full moon is all about me, myself, and I for Capricorns. 
Use this full moon to shine a light on your inner true self. Capricorns have a tendency of falling into the role of the responsible friend, the hostess with the mostest, and the one that is more than happy to repress their own emotions to make room for others, per CoStar. Well, with this full moon it's time to dig deep into what you're lacking and what you need. 
Ask yourself who you really are, and then ask yourself if you like the answer. Perhaps how you portray yourself to the world isn't quite reflecting your true self, and you may find that you often play the roles you feel are needed from others rather than being true to yourself, per Stylecaster. 
Cosmopolitan recommends you use this full moon to engage in some deep meditation and reflection to better understand yourself and why you tend to cast a shadow over your truth. It's time to be unapologetically you, because only then can you truly feel fulfilled in your relationships with others. 
Focus on honesty within your relationships during the full moon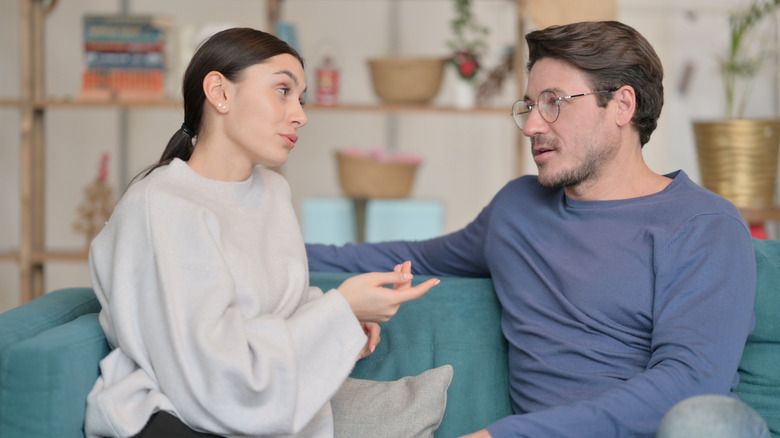 Zmaster/Shutterstock
Astrologer Ryan Marquardt gave further insight on Capricorns amid the new moon, explaining, "Capricorns are transforming in fundamental ways, taking ownership of the role they play in their own lives and in the lives of others," per Bustle. He further noted that this new moon season, Capricorns should focus on their own needs, as that will only help them be able to help those who need their assistance further down the line. 
You may be feeling like your relationships are a little strained recently, Capricorn, and while you may have been questioning others, the true answer lies within you. You aren't typically one to fully express yourself and open up, and that can be stifling, but this full moon is the time to be fully you in every way — and that includes sharing all of you with others, per Today.
In your relationships, it may feel like something has to change, but that isn't the case at all. All that you need to do is reveal the truth. Face your fears, face your inner desires, and ask yourself the hard-hitting questions about what you really want out of your relationship — only then can it blossom. The only one that can grant you what you really need is yourself, and the first step to doing that is to unburden yourself from burying your emotions deep inside and share your truth with others, per Elite Daily. 
You simply cannot keep pouring from an empty cup, and as Marquardt puts it, "[Capricorns] will gain great insights about what they can do on a personal level in order to be of great service to the world."