The Taylor Swift Song You Should Listen To If You're A Capricorn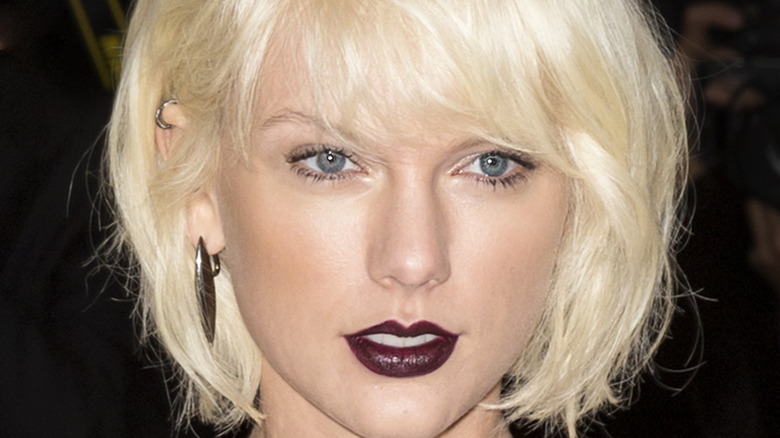 Ovidiu Hrubaru/Shutterstock
Born in winter and represented by the sea goat, per Allure, Capricorns have characteristics that make them stand out from other astrological signs. A combination of emotional and material interests make Capricorns unique. This earth sign has the typical traits of its fellow Taurus and Virgo compatriots: Capricorns are known to be practical, determined, and independent (according to Cosmopolitan). But they aren't all business all the time. Though Cosmopolitan calls them the "hardest workers" of the astrological signs, what everyone gets wrong about Capricorns is that they think they are boring and don't interact well with others.
If you're a Capricorn, your strong work ethic is one thing you have in common with country-turned-pop star Taylor Swift. Throughout Taylor Swift's iconic eras, she has written hundreds of songs and collected an impressive discography of 13 albums. And with 11 Grammy awards — including three for Album of The Year to her name, critics and fans alike praise her prolific songwriting ability.
And for the Capricorns who aren't the most emotionally well-versed, Taylor Swift is a great artist to listen to. From her break-up hits to intricately woven multi-song storylines, the singer-songwriter knows a thing or two about expressing even the most complex emotions.
If you're a Capricorn, check out the Fearless track You're Not Sorry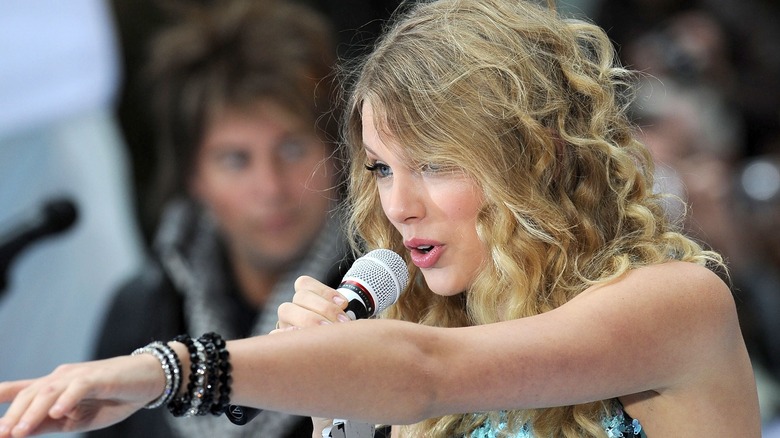 Everett Collection/Shutterstock
One of the worst characteristics of a Capricorn is their inability to think about others outside their own point of view. For some Capricorns, their ambition and independence make it difficult to open their minds to other perspectives, for better or for worse. Some Capricorns may find that they aren't generous enough in their perceptions of others while others will face the opposite problem: They're blind to how little others may respect them. "You're Not Sorry" is a lesson in learning to stick up for yourself and after realizing how your partner has wronged you. The Daily Californian recommends this country-rock ballad for Capricorns because once a Capricorn has learned their lesson, they're going to share it to prevent others from also getting burned. The song is perfect for Capricorns because it is all about recognizing your own worth and thus capturing Capricorn traits. Additionally, this break-up song will stir the emotions of even the most heartless Capricorn.
The Man, Peace, and Don't Blame Me are perfect Taylor Swift songs for Capricorn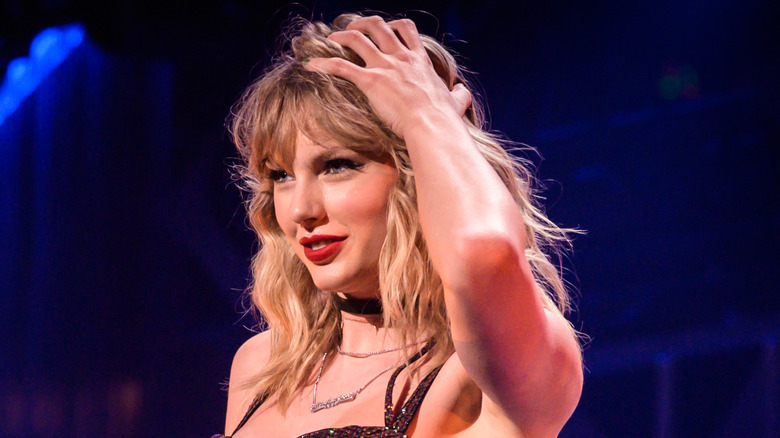 Brian Friedman/Shutterstock
Female Capricorns such as Michelle Obama, Katie Couric, Dolly Parton, and Mary J Blige, are all iconic (per Parade). But sometimes society doesn't approve of how a woman shows off her success. "The Man" is a track that details the double standards she has faced as a woman in the entertainment industry. "I'm so sick of running as fast as I can," she sings behind a pop beat, "wondering if I get there quicker if I was a man." Instead of being hailed as a "fearless leader" or "alpha type," she ponders why people care more about how she looks and who she's dating.
Capricorns want a partner who can bring them "Peace." This "Folklore" song is about how Swift can't provide her partner with a regular life. Most Capricorns can't relate to the struggles of fame, but the majority would seek a romantic relationship that includes "silence that only comes when two people understand each other," as Swift puts it.
Another thing to note about Capricorns: When they're in, they're all in. For Capricorns that want a bit more spice to their love life, "Don't Blame Me" is the ultimate steamy Taylor Swift song. If you've found a Capricorn who is head over heels for you, you may find that you are their "drug" that they'll "be using for the rest of their life," as Swift sings in this "Reputation" track.