Steve Martin Gives His Unfiltered Thoughts On Selena Gomez's Emmy Snub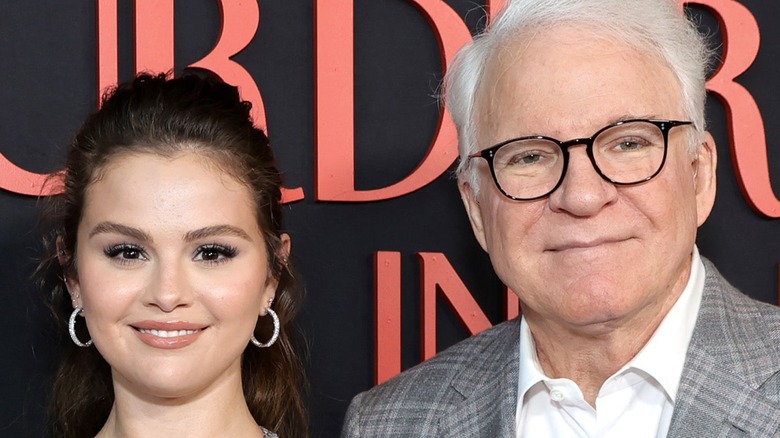 Amy Sussman/Getty Images
Since debuting in the summer of 2021, "Only Murders in the Building" has quickly captivated audiences thanks to the comedy stylings of its main trio — Steve Martin, Martin Short, and Selena Gomez. Having only just been renewed for a third series, the show's cast and crew are receiving some well-deserved recognition courtesy of the 2022 Emmy Awards. "Only Murders in the Building" has earned a whopping 17 nominations (via Deadline), including the Outstanding Lead Actor in a Comedy Series category, of which Martin and Short have both received nominations.
As for the Outstanding Lead Actress nominees in a Comedy Series category, Gomez is nowhere to be seen among the likes of Rachel Brosnahan, Issa Rae, Kaley Cuoco, Quinta Brunson, Jean Smart, and Elle Fanning (via NPR). While Martin and Short are "thrilled" with their own nominations, as they told The New York Times, they're not so happy about their co-star not being recognized.
Steve Martin said Selena Gomez is a crucial part of the show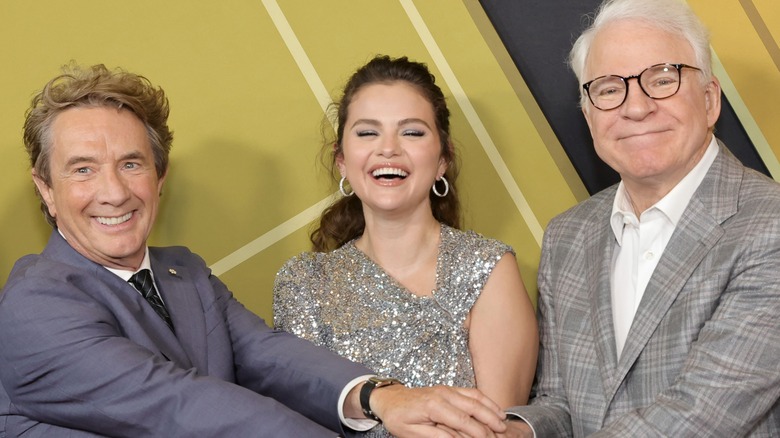 Amy Sussman/Getty Images
While Martin Short noted that Selena Gomez is part of the collective nomination for Outstanding Comedy Series as an executive producer, Steve Martin expressed their displeasure at Gomez's snub. "We're thrilled at the nominations, not only for us but for the show," he told The New York Times. "We're dismayed that Selena was not nominated because she's so crucial to our performances, really."
Co-creator John Hoffman agreed, calling Gomez "an essential part" of the series. "Our trio is the heart of everything and the reason for the success of this show," he told Deadline. "They made all of that happen together, the three of them, with Selena being an essential part of that." While Hoffman notes that "nominations can be tricky" and that "it can feel unfair at times", he is "so proud of her" and what she's achieved so far and for what's to come. Hoffman promised that in the second season, "you'll see more of the amazing actress that Selena is and how she shines even more than before."
Selena Gomez described Steve Martin and Martin Short as her crazy uncles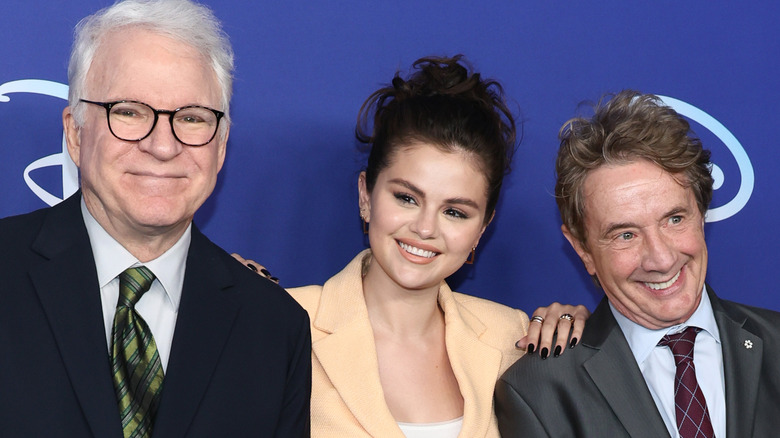 Dia Dipasupil/Getty Images
Selena Gomez has yet to comment on not being nominated for her role in "Only Murders in the Building," but she has been very vocal about her love for the show and its cast and crew — especially Steve Martin and Martin Short. Describing them as her "two crazy uncles" to Glamour, Gomez had "no hesitation" about the prospect of working with them. "Steve and Marty are icons, legends," she said. "It was so much fun to be able to work with these comedic geniuses, and in such a time where humor is different, their humor is timeless and it's crazy."
In between takes, Gomez was "constantly asking questions" about their experiences with love, life, and careers. "It was so much fun for me to learn and really feel like I was part of the gang," the actress explained. "They even initiated me as [the] third amigo." Acting as comedy mentors for Gomez, in a way, Martin and Short couldn't be prouder of her work in the show. "I must say she's a quick learner," Short told Vanity Fair. "And she's such a great actress because she pretended to know who we were when we first started working, but really she had to Google me to find out."