Why Kristin Chenoweth Almost Retired Early - Exclusive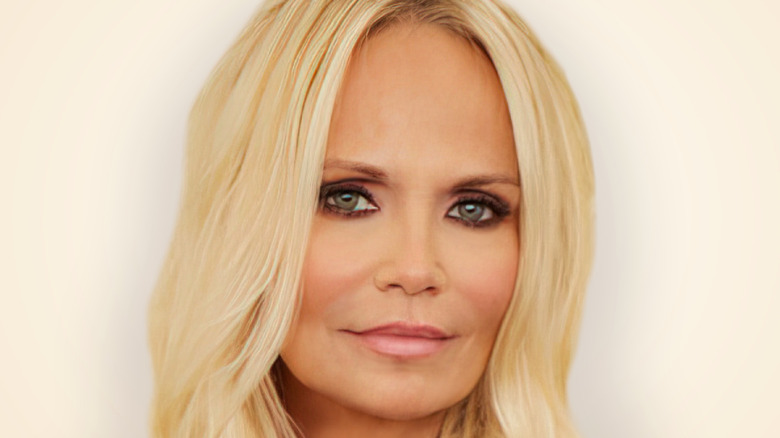 KC
Since her acclaimed roles in "Wicked" and "You're a Good Man, Charlie Brown," Kristin Chenoweth has been one of the best-known Broadway stars of our time. The Tony and Emmy Award-winning singer and actress is also known for TV shows such as "The West Wing," "Pushing Daisies," and "Schmigadoon!" On top of that, she does frequent live performances and has released eight albums. But there was a time when she thought she'd have to give that all up and retire early due to her health.
Although she kept it fairly quiet, Chenoweth has been suffering from chronic migraine for years — one of the 3.3 million Americans dealing with the disease that's associated with 15 or more headache days a month. Her migraines caused her frequent debilitating pain to the point she wasn't sure if she could keep performing. Chenoweth is now partnering with AbbVie on the Center Stage with Chronic Migraine program to share her story and empower others with chronic migraine to put their health first and seek treatment. During an exclusive interview, the Broadway star shared why she thought about retirement and how she finally found a treatment that helped.
She couldn't stop her migraines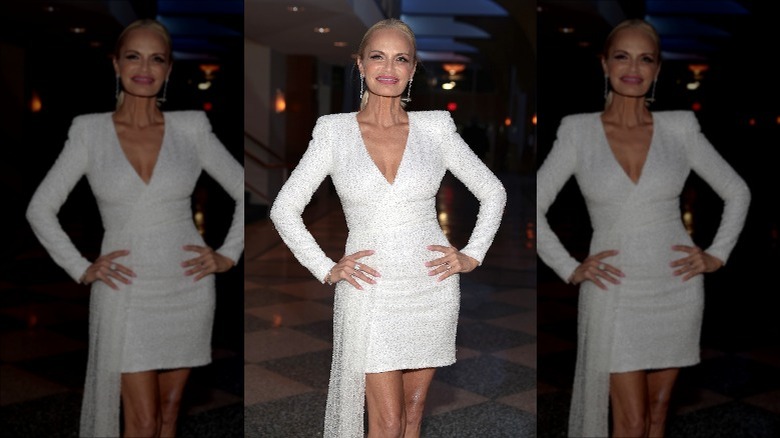 Dimitrios Kambouris/Getty Images
During her interview, Kristin Chenoweth shared that she started experiencing migraines when she was 25. At the time of her first migraine, she was performing. "I was on stage with the Virginia Symphony Orchestra. I started getting my symptoms ... [I] didn't know what was happening to me." 
By intermission, she knew something was seriously wrong. "The curtain went down. I sat down and crawled off the stage. That started my whole process with chronic migraine," Chenoweth said. From that point on, she suffered from debilitating migraines frequently. Her headaches would be so painful that she sometimes threw up or lost vision.
Chenoweth searched for a treatment but couldn't find anything to help. "I tried everything. I did it all. I tried every single thing ... I did shots in my legs. I did medication," she said. After years of failed treatments and continued headaches, the star started to consider giving up performing altogether. Although she loved her career, it felt impossible to keep pushing through the pain. "When you have not just one, two, or three, but four, five, or six, it's like, 'I'm going to have to retire,'" Chenoweth said.
What kept her going?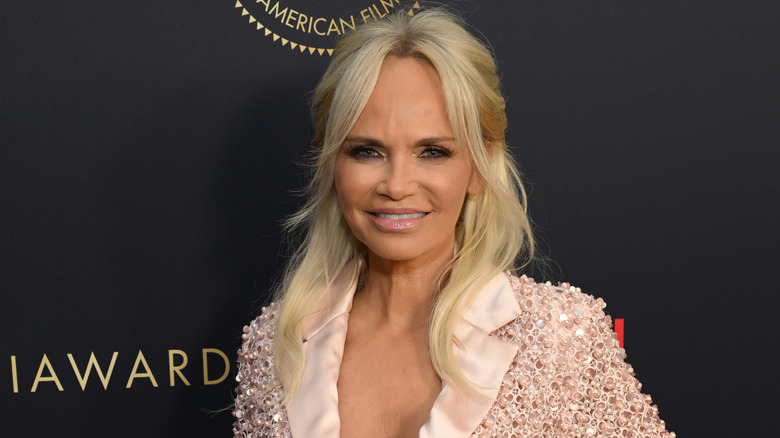 Michael Kovac/Getty Images
Fortunately, Kristin Chenoweth's doctor suggested that she try BOTOX® for chronic migraine. "We started working together on this because I thought I was going to have to retire," Chenoweth said. "He said, 'I don't know what your reaction's going to be, but Botox for chronic migraine can really work and help you.' I said, 'Do it. Just do it.'" Within just a few months, Chenoweth could already see the changes in how she was feeling. "I noticed a difference. Then I started getting hope," Chenoweth said.
Although Botox for chronic migraine will not work for everyone, Chenoweth suggested that anyone struggling seek professional help as she did. "Get to the doctor and talk to your doctor and find out a treatment that works for you. This works for me. I happen to think that it works for a lot of people," she said. 
While she still has migraines, finding Botox for chronic migraine has helped Chenoweth to manage her symptoms and kept her from retirement. She hopes her story inspires others to seek help finding a solution that works for them. "I want to be able to talk about it and empower people ... It's been really good for me to be with AbbVie and be able to talk about chronic migraine."
For more information on Center Stage with Chronic Migraine and safety information for Botox treatment, visit botoxchronicmigraine.com/centerstagewithcm.