What Did David Bromstad Do Before Becoming An HGTV Star?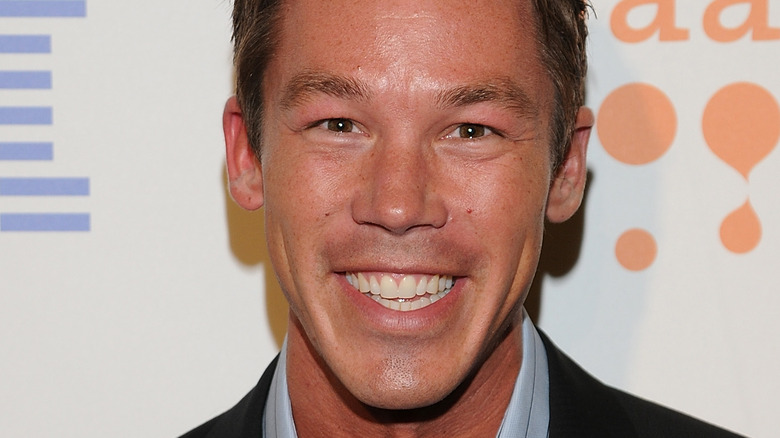 C Flanigan/Getty Images
The success of HGTV's "My Lottery Dream Home" can arguably be chalked up to lovable, and hugely enthusiastic, host David Bromstad. As HGTV notes, the show sees Bromstad helping lottery winners as they use their new fortune, regardless of size, to locate the ideal home. Most of the time, Bromstad's clients are looking for properties they could never have imagined buying without their considerable winnings.
Bromstad told TV Insider that he's the "real winner" of the show, though, since the "Design Star" victor gets to help make worthy clients' dreams come true. Further, he's learned a lot through their experiences. In an exclusive interview with The List, Bromstad offered his best advice for prospective home-buyers. First and foremost, the HGTV star advised everybody to take their time, noting simply, "It will be there when it is there." 
He elaborated, "Don't rush into anything. It's a house, it's a big commitment . . . Be prepared for all the unexpected, but just . . . make sure." Funnily enough, when the beloved TV personality started out in the business, he wasn't sure what kind of work he wanted to do. In fact, his pre-HGTV job, while surprising, isn't really that far out of left-field when you consider where Bromstad's talents demonstrably lie. 
David Bromstad always had an eye for design
Although we couldn't imagine David Bromstad being any better suited to a role than he is hosting "My Lottery Dream Home," in a previous life, the lovable HGTV star worked as a Disney illustrator and animator. Closer Weekly confirms he was eventually let go, but Bromstad went on to launch his own design company, which explains how he ended up appearing on the likes of HGTV's "Design Star" and "Color Splash" alongside the show that made his name, which Bromstad has hosted since 2015. HGTV confirms their star wanted to work for Disney since he was a kid. 
Bromstad even attended Ringling College of Art and Design, in Sarasota, Florida, since the institution is well-known for funneling graduates directly into illustrator jobs with the entertainment juggernaut. During our exclusive interview, Bromstad recalled, "My dad, when he got behind me, because he saw my talent as an artist, which was hard to do, but once he got behind it, he goes, 'Do you want to work for Disney? Great. We're going to put you into the best school, or at least do the research.'" Since the legendary Cal Arts proved to be outside their budget, Ringling was the perfect fit. 
And, although it didn't work out with Disney, Bromstad remains their biggest fan, even tattooing the "Cinderella" castle on his thigh (via Instagram). 
Why did David Bromstad leave Disney?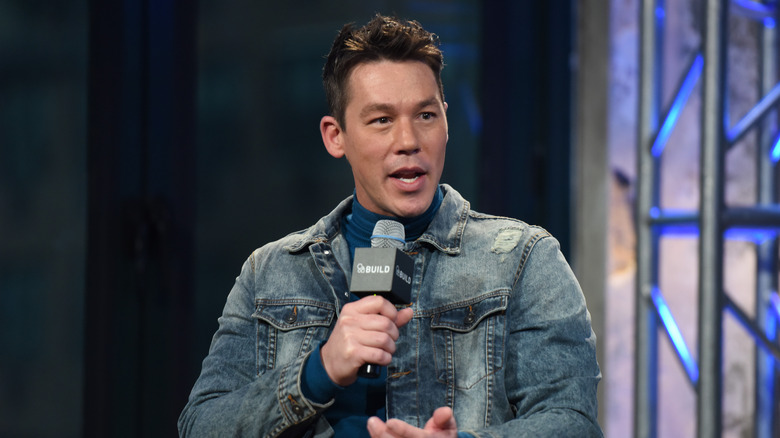 Dave Kotinsky/Getty Images
In an exclusive interview with The List, David Bromstad clarified that he didn't technically work as an illustrator for Disney, but as a "visual merchandiser." The HGTV star shared, "I did that for about six months. I got super bored. And so my boss was like, 'You're too creative to be here.' So I dropped all of my benefits with Disney and I still worked for Disney, but it was for a sculpture department. And so that's where I learned the basis of perfection with Disney. And that's where my true artistic training started."
He eventually moved into design, handling kids' rooms in model homes, which involved making props, headboards, and even murals for the walls, "But I wasn't technically doing the interior design. I was just doing the guts, and then the interior designer who I was working for [did] the interior design. So I never did any sort of interior design until I got into television." Considering how popular he is with "My Lottery Dream Home" viewers, and his "Design Star" win, it's hard to imagine Bromstad not doing it. 
As the beloved TV personality told The List, "The reason why animation wasn't working for me was because it was too simple. Drawing the same form over and over again." Bromstad knew illustration wasn't satisfying his creative urges, sharing, "I realized I loved building. I'm like, 'I like creating spaces.'" Fortunately, HGTV turned out to be the ideal home for him.