Inside Eric Trump's Heartbreaking Tribute To Ivana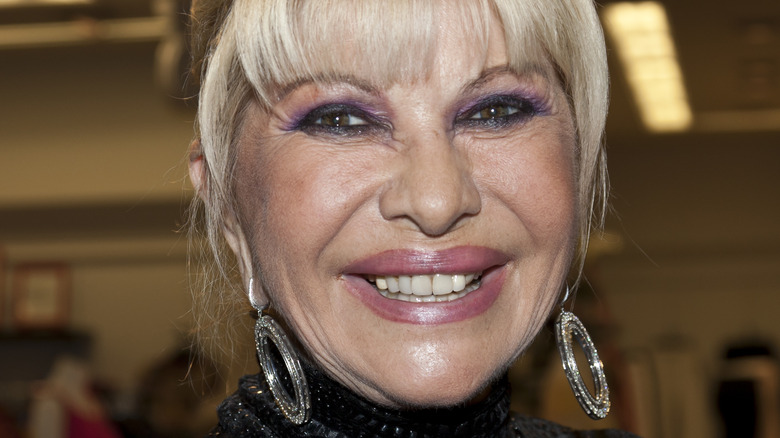 lev radin/Shutterstock
The death of former President Donald Trump's first wife, Ivana Trump, came as a shock to many. The 73-year-old businesswoman and socialite was found dead in her Manhattan home. First responders got a call about a cardiac arrest from her residence but arrived on the scene too late (via Variety).
Donald and Ivana were once New York's power couple. They worked well together as business partners and shared three children — Ivanka, Donald Jr, and Eric Trump. However, their marriage came to a close when Donald had a very public affair with Marla Maples in the 1980s.
Several members of the Trump family sent out heartfelt messages in honor of Ivana's passing. Donald himself took to his social media platform to write, "I am very saddened to inform all of those that loved her, of which there are many, that Ivana Trump has passed away at her home in New York City. She was a wonderful, beautiful, and amazing woman, who led a great and inspirational life," (via CNN).
Along with Donald's post, son Eric gave a heartwarming statement regarding the sudden passing of his mother.
Eric took to Instagram to share a special post for his mom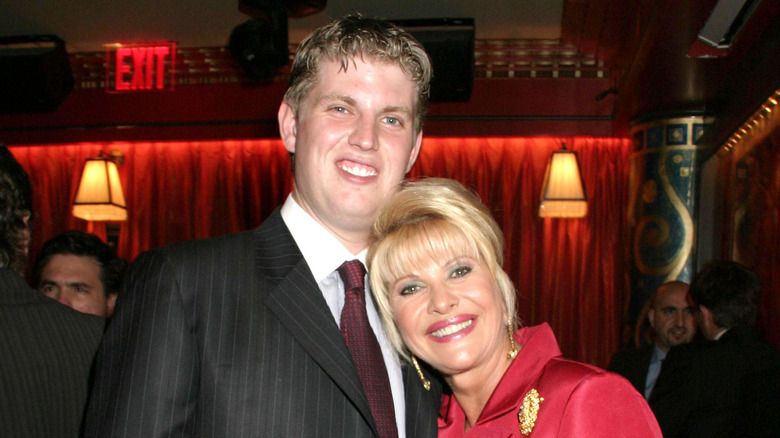 Everett Collection/Shutterstock
It's no secret that Ivana Trump played a major role in her children's lives. According to her memoir, "Raising Trump," she allegedly raised Ivanka, Don Jr, and Eric Trump without much help from her ex, Donald Trump (via the Daily Mail).
She wrote, "I got total custody of the kids when I divorced Donald. That was non-negotiable. But even if Donald and I had stayed together, I would have raised the kids." Adding, "He provided for them and he loved them. But he does not know how to make small talk and he certainly was not going to say, 'Oh, choo, choo, choo, choo. How cute we are today. Let's go to the park in the stroller.' No."
Ivana clearly made an impact on her children, which was seen in Eric Trump's heartfelt Instagram post in memory of his mother. He wrote, "It is with deep sadness that we announce the passing of our beloved mother, Ivana Trump. Our mother was an incredible woman — a force in business, a world-class athlete, a radiant beauty, and caring mother and friend." Eric continued, "Ivana Trump was a survivor. She fled from communism and embraced this country. She taught her children about grit and toughness, compassion, and determination. She will be dearly missed by her mother, her three children, and ten grandchildren."