What Was Ivana Trump's Relationship Like With Donald Trump In Her Later Years?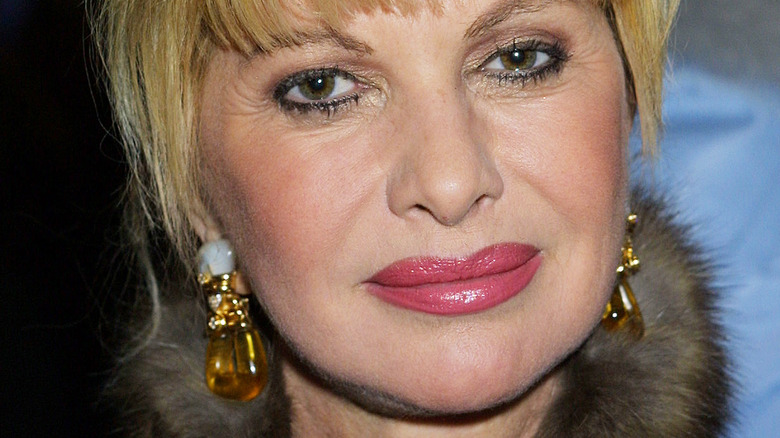 George De Sota/Getty Images
In April 1977, within a year of meeting, Ivana Zelníčková became Ivana Trump when she married Donald Trump in a private ceremony (via The Knot). The model from Czechoslovakia and the real estate tycoon became a power couple in New York City, and they were tabloid fixtures. As well as being his wife and mother to his children — Donald Jr., Ivanka, and Eric — Ivana became a part of the Trump Organization. At one point, she was CEO of a Trump hotel and casino in Atlantic City and manager of Manhattan's Plaza Hotel, per Vanity Fair. She didn't get the work just because she was his wife; Ivana told Vanity Fair in 1988 that because of her focus and drive, "Donald calls me his twin as a woman."
Things soured for the couple as rumors started swirling in the late 1980s about Donald's wandering eye, and the two announced their divorce in 1990. It turns out the rumors were true; Donald was having an affair with Marla Maples who would go on to become his second wife, per People. The divorce wasn't pretty — Ivana's lawyers said it was "cruel and inhuman treatment" that caused the split — but when all was said and done, Ivana walked away with a Trump Plaza apartment, their 45-room Connecticut property, use of Florida's Mar-a-Lago for one month a year, and $14 million, per The New York Times.
Ivana Trump said she and Donald were friends after the divorce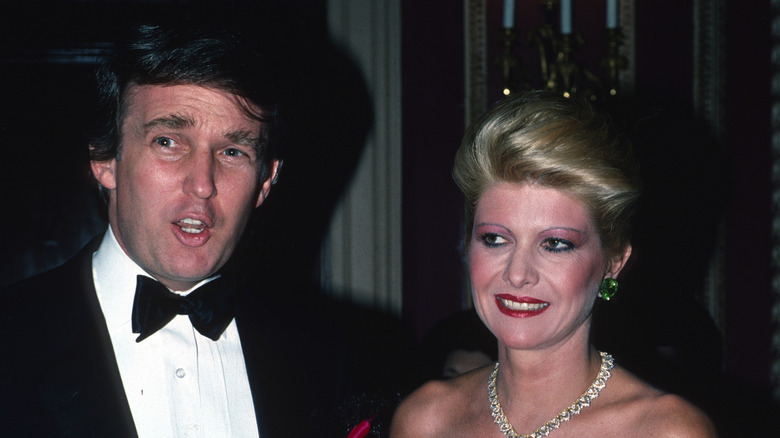 Sonia Moskowitz/Getty Images
At the time of her divorce from Donald Trump, one of Ivana Trump's lawyers in 1990 said the phrase "Stockholm syndrome" was applicable to their relationship, per Vanity Fair. But much has happened in the years since Ivana and Donald Trump got divorced. When he was running for president, Ivana said of her ex-husband, "He is my best supporter, and Donald is doing great in his campaign," The Hill.
After Donald won the election, Ivana wrote the book "Raising Trump," which came out in 2017 (via Town & Country), and it detailed her life growing up as well as her time as a mother to Donald's first three kids and how the divorce impacted her life and theirs. As she promoted the book, Ivana told ABC News that she joked that she was really First Lady because she was Trump's first wife. She also revealed that once the divorce was finalized, they talked without problems and were friends. She said she would speak to him every two weeks or so, and noted that she had a direct number to the White House.
Donald announced the news that Ivana passed away on his social network, Truth Social.