What Was Ivana Trump's Nationality?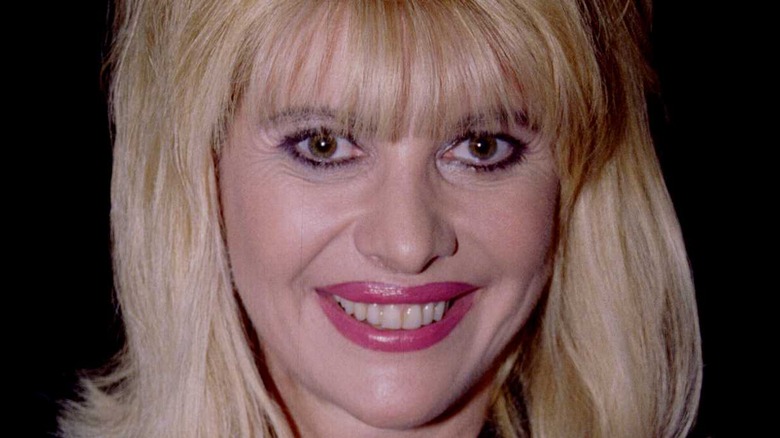 Manny Hernandez/Getty Images
Former model Ivana Trump has died at 73 due to unknown causes, per NBC News. Ivana, who was Donald Trump's first wife, was most recently managing her own cosmetics company as well as writing books, including one from 2017 that reflected on her marriage to Donald (via Deadline).
Ivana and Donald married in 1977, but according to CNBC, their marriage fell apart in 1992 due to allegations of Donald having an affair with model Marla Maples, who in turn became his second wife. However, Ivana remained close to Donald even after their split.
During the course of their 15-year marriage, NBC News reports that Ivana and Donald had three children: Donald Trump Jr. (44), Ivanka Trump (40), and Eric Trump (38). The children reminisced about the person their mother was in a statement that read, "Ivana Trump was a survivor. She fled from communism and embraced this country. She taught her children about grit and toughness, compassion and determination. She will be dearly missed by her mother, her three children and ten grandchildren."
Ivana grew up in communist Czechoslovakia before emigrating to the U.S.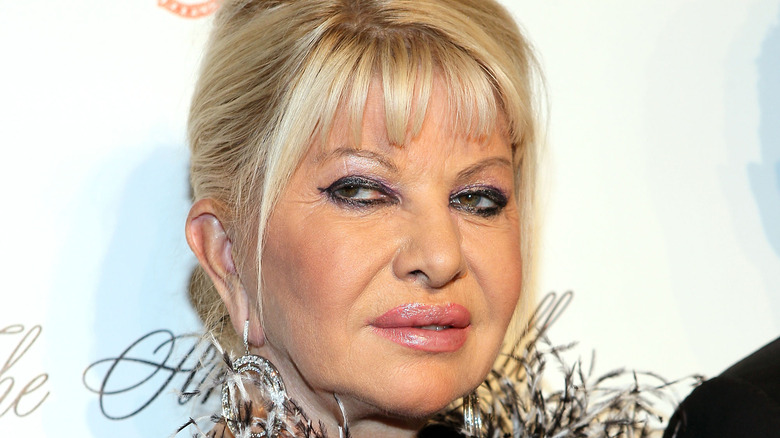 Steve Mack/Getty Images
In 1947, Ivana Trump was born Ivana Zelnickova in a town now called Zlin, Czech Republic (formerly Gottwaldov, Czechoslovakia), per Newsweek. At the time, Czechoslovakia was under the communist Soviet regime. While it was difficult to travel outside of Czechoslovakia, exceptions were made for athletes so they could compete internationally.
Motivated by this, Ivana became a talented skier who joined the junior national ski team and was able to travel frequently. Ivana no longer wanted to stay in Czechoslovakia after experiencing life outside and ended up marrying a skier from Austria. By doing so, she was able to obtain an Austrian passport and leave the country in 1972. She moved to Canada first, and then New York, where she met Donald Trump. According to The Guardian, Czechoslovakia's secret service, Státní bezpečnost, started spying on the pair throughout the 1970s and '80s by tracking their mail and tapping phone calls. To this day, Ivana was known to speak in Czech to her children.
Despite being an immigrant herself, The Irish Sun reports Ivana recently stated that she supported Donald's tough stance on immigration, telling a UK talk show in 2020, "He is Republican and so am I. He's achieved so much, especially with immigration." She added, "A lot of people don't dress even American, they dress whatever they dress in. ... And they don't get a job and they steal and they rape the women. That's not our idea."