Ivanka Trump Pens Poignant Tribute To Her Late Mother Ivana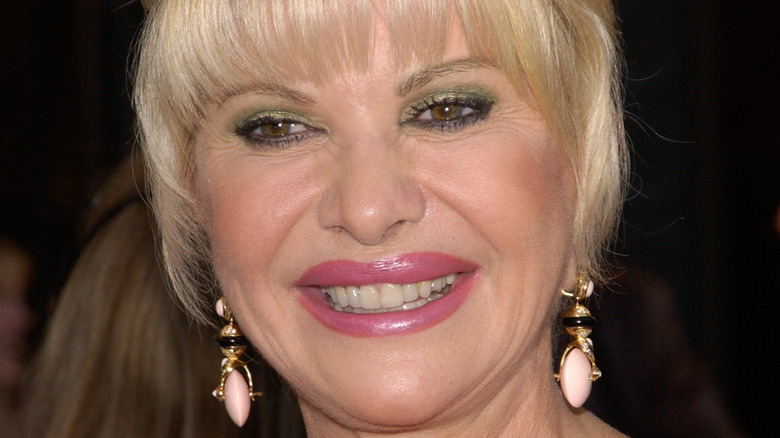 Featureflash Photo Agency/Shutterstock
Ivana Trump's heartbreaking death at age 73 quickly made headlines and drew sympathy from celebs and regular folk alike. The first wife of Donald Trump was found unresponsive in her New York City home on July 14, 2022, and could not be revived, per CNN. At this writing, no official cause of death has been determined, though The New York Times reports that police are looking into the possibility of an accidental fall down a flight of stairs.
Known for her glamorous life with her pre-White House husband — not to mention their "Billion Dollar Blowup" divorce (via People) — Ivana went on to create a successful fashion and beauty line, and made frequent appearances on talk shows and in movies such as "The First Wives Club." Despite her busy work life, she was an involved and devoted mother to the three children she had with Trump: Donald Jr., Ivanka, and Eric. The former president eulogized her on his Truth Social platform, noting that her children were "her pride and joy."
Her youngest, Eric, was the first to post a statement on his mother's death to social media. "Our mother was an incredible woman — a force in business, a world-class athlete, a radiant beauty, and caring mother and friend," he said on Instagram, adding that "grit and toughness, compassion and determination" were the qualities she passed on to her children and grandchildren.  
Now, her only daughter has written an equally heartfelt tribute that is hitting thousands of people in the feels.
Ivanka Trump got sympathy from both sides of the political aisle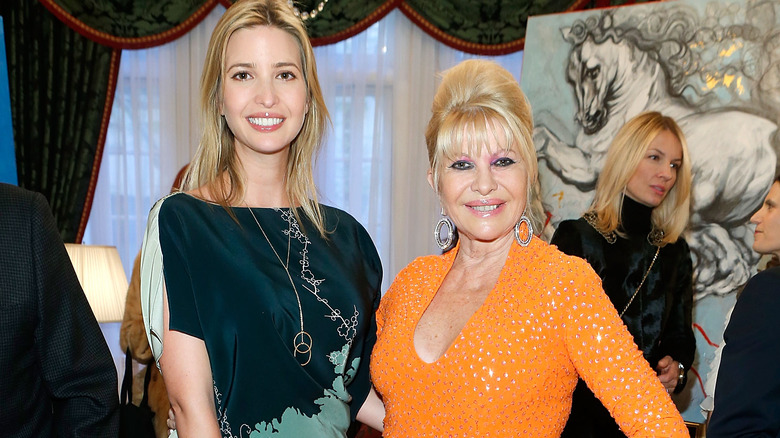 Jemal Countess/Getty Images
Following the sudden death of Ivana Trump, Ivanka Trump paid tribute to her late mother on Twitter and Instagram, sharing several photos of herself and Ivana. 
"Heartbroken by the passing of my mother," Ivanka wrote in a caption. "Mom was brilliant, charming, passionate and wickedly funny. She modeled strength, tenacity and determination in her every action. She lived life to the fullest — never forgoing an opportunity to laugh and dance. I will miss her forever and will keep her memory alive in our hearts always."
On the whole, the touching tribute was received with compassion by both sides of the political aisle. "I'm old enough to remember when your parents were married. It was about then that I 1st became a fan of your father. And your mother always put forth an amazing image and seemed like an amazing woman. I am so sorry for your loss," one Twitter user commented. 
Another commenter empathized, "I'm a bleeding heart liberal but those of us lucky enough to have a mother's love need to always support each other in that loss. I miss mine every day and my heart goes out to you."