Boris Johnson's Former Staffer Reveals Gruesome Secrets About The Partygate Scandal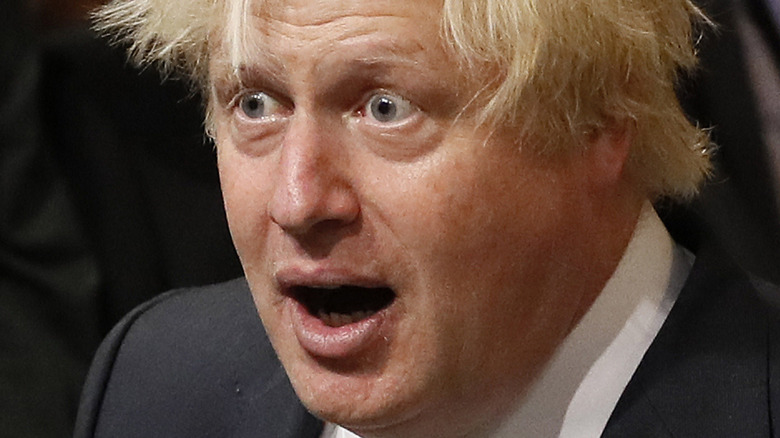 Wpa Pool/Getty Images
Although plenty of pundits saw it as being a long time coming, Boris Johnson's resignation speech left everyone scratching their heads — particularly his bizarre assertion that "them's the breaks," per The Independent. In fact, Joe Biden left out one key detail when addressing Johnson's resignation, neglecting to mention him by name and thereby seemingly confirming that Biden, likely many others, wasn't sad to see the back of him.  
Johnson reluctantly vacated his post as the British Prime Minster under intense pressure from his cabinet, many of whom quit in protest after the controversial politician was involved in a number of increasingly public scandals. One such transgression, the infamous partygate scandal, emboldened the PM to cling to power. As BBC News reported at the time, after the findings of Sue Gray's report were published, he refused to step down. 
Johnson argued, "I've got to keep moving forward." Gray's 37-page investigation detailed how staff at 10 Downing Street partied repeatedly, in close quarters, while strict COVID-19 restrictions were in place, including while celebrating Johnson's birthday. She called on leadership to "bear responsibility" for the environment of excess at No.10. However, a former staffer posits that things were much worse than even Gray knew.
The insider described a toxic work environment at Downing Street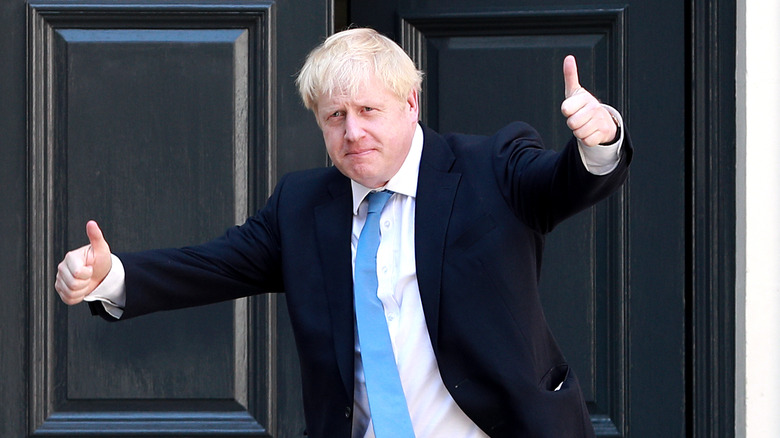 Dan Kitwood/Getty Images
According to an anonymous former staffer, the culture at 10 Downing Street during Boris Johnson's reign was even harsher than outsiders realized. In the ITV documentary "Tonight: Boris Johnson: The Rise and Fall," the source alleged that when Johnson took up residence in No. 10, his arrival heralded the beginning of "a very masculine culture...you know, lads down the pub." The insider, who worked closely with Johnson for years and described the former PM as "a complete mess all the time," admitted it was difficult to be a woman working in such an environment.
Moreover, the former aide revealed there were even more parties than Sue Gray's inquiry exposed. "I think the prime minister himself had a few more than what has been reported, privately in his flat as well," the staffer shared, adding, "It felt like an island different from the rest of the country where the same rules were not being applied." Downing Street itself acknowledged "a nasty, misogynist culture" under Johnson's leadership.
Former Director of Communications Guto Harri claimed the disgraced politician "carried the can for the bad behavior of others." However, Harri fought back against accusations of a toxic work environment, contending the aides in question were the real trouble-makers, and pointing out a police investigation didn't uncover evidence of additional parties at No. 10. As The Guardian confirmed at the time, employees thought the lockdown shindigs were work events and didn't question them.