A Close Friend Reveals What Ivana Trump Was Planning Before Her Unexpected Death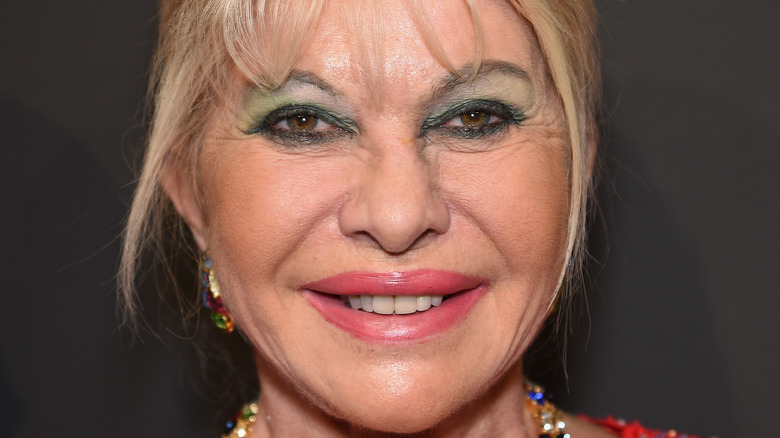 Dimitrios Kambouris/Getty Images
Ivana Trump died unexpectedly on July 14, 2022. Her heartbreaking death was confirmed by her family, per ABC news. The FDNY told the outlet that paramedics were called to her apartment around 12:30 p.m that day in response to an emergency. Trump was found at the bottom of stairs, and authorities are investigating a possible fall.
Since the start of the pandemic, Trump had been very cautious about leaving her home, according to those close to her. "She only walked from her house, to a restaurant next door, maybe one or two restaurants around the corner," Nikki Haskell, Trump's best friend, told Page Six. Photos from 2020 show Trump walking her dog while masked outside in New York (via the Daily Mail).
Since that time, Trump has reportedly limited her travels to places close to home. On June 22, 2022, Trump had been spotted on her way to her regular hair appointment in New York City. The night before her death, she dined at her favorite place, Altesi Ristorante, which was near her apartment. The restaurant's owner, Paola Alavian was shocked at the news of Trump's death when asked for comment. "Her health seemed normal, she looked maybe a little bit tired, but she otherwise seemed OK," he told The Sun, recalling her last visit.
However, after two years of pandemic precautions, it seems that Trump was preparing to venture out into the world once again. In her final days, she was busy seeing family and, as her friend Haskell revealed, making travel plans.
Ivana Trump was headed to St. Tropez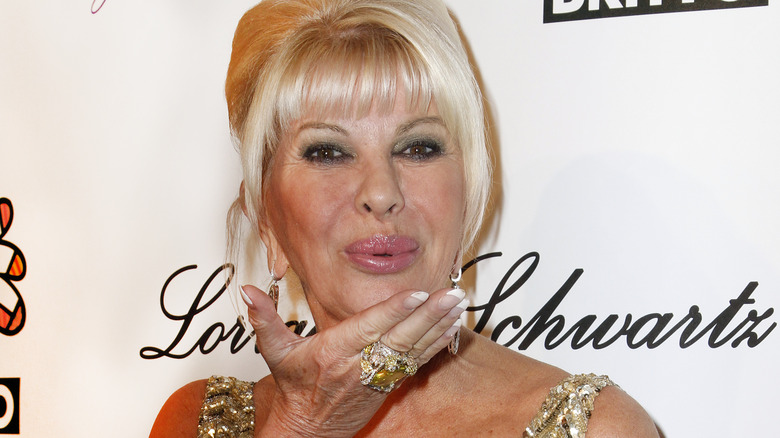 Debby Wong/Shutterstock
Nikki Haskell, Ivana Trump's closest friend, told Page Six that Trump was preparing for a getaway. The trip was apparently scheduled for the day after her unexpected death. "She was leaving for St. Tropez tomorrow," Haskell told the outlet. "This was going to be her first trip away since the pandemic. She was afraid of getting the virus."
According to Showbiz 411, the second half of July is a pivotal time for merrymaking in St. Tropez and the surrounding area in the south of France. Trump was a longstanding member of this high-society circle of vacationers from all over the world. Her exact plans in the area were not disclosed.
The week before she died, Trump reportedly shared news of her upcoming vacation during her weekly hair appointment. "I know she was going to St. Tropez until September," Fatih Cakirca of Salih Salon told the Daily Mail. Cakirca added, "She was a very lovely lady." Fatih and his brother, salon owner Salih Cakirca, said that they've known Trump for 20 years and styled her hair in her signature "Ivana Classic" look.
Previously, Trump was spotted in St. Tropez in 2019 enjoying an evening out with friends and her Yorkshire terrier, per the Daily Mail. That trip occurred soon after her breakup with Rossano Rubicondi. At the time, she cited their preference for different cities as one of the main reasons for the split. "Rossano spends a lot of time in Italy and I spend a lot of time in New York, Miami, and Saint-Tropez," she said (via Page Six).
Nikki Haskell and Ivana Trump enjoyed a close, long-lasting relationship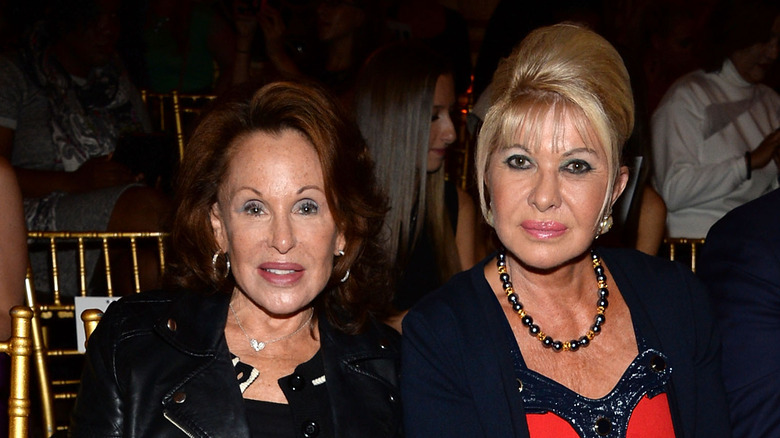 Ben Gabbe/Getty Images
In addition to her special bond with her three children, Ivana Trump had a close friendship with Nikki Haskell. As a pioneering female stockbroker and later a TV talk show host, Haskell and Donald Trump became friends in the early 1970s. Haskell had the distinction of being the first to interview Donald on TV. "When he met Ivana, I became best friends with her," Haskell wrote in The Hollywood Reporter.
Haskell and the Trumps checked in with each other on a daily basis, as Haskell told PBS' "Frontline." Haskell also accompanied the couple on a trip to Aspen, where Donald was first shown Ivana's skiing prowess. A few months later, Haskell attended their wedding. She reportedly spent a lot of time socially with the Trumps, even introducing them to Studio 54 when it was an up-and-coming new club.
Throughout the decades, Haskell and Ivana remained close friends. She formed close ties with Ivana's three children and was a guest at their weddings, per The Hollywood Reporter. "I can't even tell you how fabulous she was, just a great friend, and the most amazing, inspirational person," Haskell told Page Six, reflecting on Ivana's life. 
Besides her St. Tropez trip, Trump and Haskell were considering a two-month excursion all over the globe for early 2023. "She was really looking forward to going to Europe," Haskell emotionally added.