The Days Of Our Lives: Beyond Salem Bo Brady Shocker That Has Fans Begging For Season 3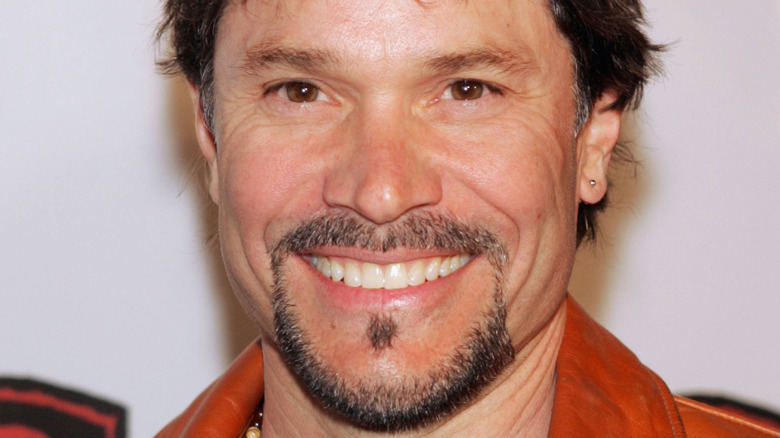 Kevin Winter/Getty Images
"Days of Our Lives" fans were thrilled when they learned that the show's spin-off series "Beyond Salem" was coming back for a second season. However, excitement grew more when it was announced that Kristian Alfonso and Peter Reckell were set to reprise their iconic characters, Bo and Hope Brady, for the show. Alfonso exited the soap in 2020 (via TVLine) and Reckell's character had one of the saddest deaths in "Days of Our Lives" history back in 2015, per The Wrap.
However, Reckell recently admitted that he couldn't pass up the chance to return as Bo Brady for "Beyond Salem" Season 2 due to the great writing and amazing storyline. "The writers came up with something that is really amazing; they came up with a really cool idea. And I was impressed about the storyline and grateful how they worked Bo in," the actor told Soap Digest (via Soap Central).
"When I left 10 years ago, I was like, 'Maybe I just left in time. It's a sinking ship here.' But when I went in there, the energy — the crew, the actors — everybody's just so into making the best story happen that they can, and I was just happy to be there and people were happy to see me. The whole experience was just great," Reckell added.
When "Beyond Salem" started airing on July 11, fans were immediately hooked and they weren't disappointed.
'Days of Our Lives: Beyond Salem' resurrects an iconic character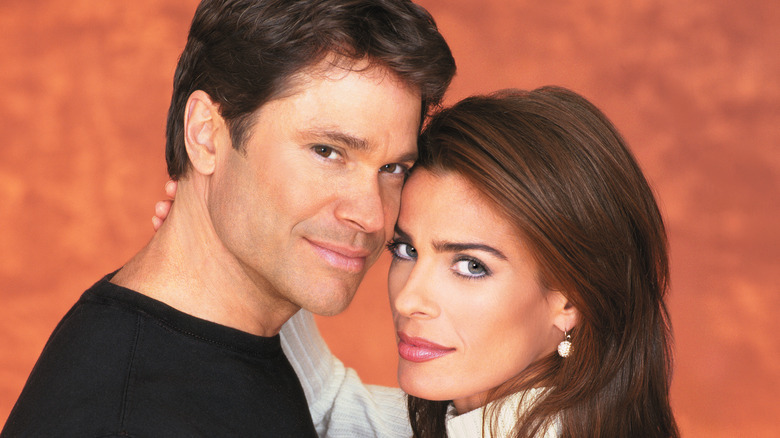 Getty Images/Getty Images
"Days of Our Lives: Beyond Salem" kicked off with Ciara Brady and Ben Weston sailing to Montreal to visit Hope Brady and allow her to meet her grandson, baby Bo, per Soap Opera Spy. Ben and Ciara quickly realized that something seemed off with Hope when a man named Harris Michaels (Steve Burton) entered the picture claiming to be Hope's boyfriend.
Eventually, Hope told Ciara that she was looking for the three prisms and that she had a suspicion that Harris was using her to find them as well. Hope admitted to having found one of the prisms and confessed that she was looking for the other ones as well.
Meanwhile, Harris was seen kidnapping both John Black (Drake Hogestyn) and Steve Johnson (Stephen Nichols). He delivered his prisoners to Megan Hathaway, the daughter of the late Stefano DiMera, who had been presumed dead since the 1980s (via Soaps). Megan revealed that she was searching for all three prisms in order to bring back someone that she loved. In the final episode of the season, it was revealed that Megan had Bo's body cryogenically frozen, and after obtaining the prisms, she planned to bring him back to life. In a shocking cliffhanger moment, Bo opened his eyes and appeared to be back in his former body, per TVLine.
Now, "Days of Our Lives" fans are freaking out over the resurrection of the beloved character, and what it could mean for the soap opera going forward.
Fans are already asking for 'Beyond Salem' Season 3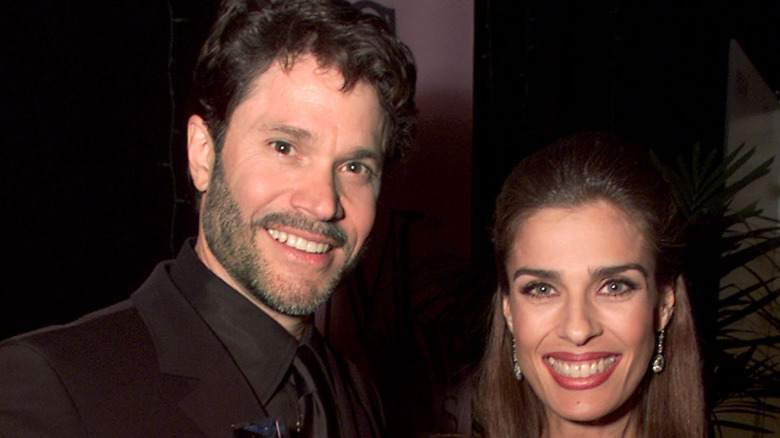 Kevin Winter/Getty Images
According to TVLine, there is no word about the future status of Peter Reckell or his character, Bo Brady. It's unclear if Bo will return to Salem and rejoin the "Days of Our Lives" family, or if he and Kristian Alfonso will have an epic Bo and Hope reunion during Season 3 of "Beyond Salem." Fans have so many questions after the intense and exciting finale, and of course, many took to social media to share their thoughts about Bo's resurrection and the possibility of the beloved character's comeback. It's no surprise that fans are eager for news about a possible Season 3 of "Beyond Salem."
"So, @peacockTV, when is Chapter 3 of #BeyondSalem dropping? Or will that(!) cliffhanger be resolved on the main show? Cause I need to see what happens next with Bo and Hope! #Bope #BeyondSalem2 #Days," one anxious fan wrote. "Oh my goodness! WHAT A TWIST AT THE ENDING! I'm holding to this hope on next one! Excellent storyline!," another person tweeted.
"Just finished #BeyondSalem2 HOW can they leave us like that sooo can I get a chapter 3, like tomorrow. Hahaha gosh that was so good," a third Twitter user stated. "Thank you @kristianalfonso & @peterreckell for doing #BeyondSalem2. Bo & Hope deserved this & #Bope fans have waited so long to see you two together again. Here's hoping for season 3," one viewer commented.
Fans are now on the edge of their seats wondering what the future has in store for Bo and Hope Brady.