Donald Trump's Big Decision Following Ivana's Death Has Twitter Divided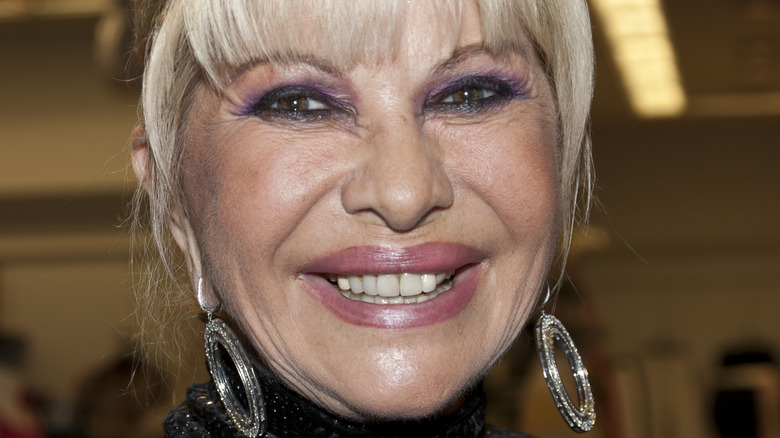 lev radin/Shutterstock
The heartbreaking death of Ivana Trump on July 14 sent shockwaves through the world. The business mogul and ex-wife of Donald Trump died unexpectedly at age 73, just a day before she was scheduled to take a relaxing getaway to St. Tropez, per the Page Six. Most affected of all were her three children, all from her first marriage. Although her oldest son, Donald Trump Jr., hadn't yet commented personally at this writing, his younger brother, Eric Trump, wrote a tribute calling her an "incredible woman" who would be "dearly missed" by her family. Daughter, Ivanka Trump, followed up with her own statement, saying in part, "Mom was brilliant, charming, passionate and wickedly funny." 
Even her famous ex had nothing but kind words for Ivana. The Trumps had long since moved on from their contentious 1992 divorce, which in turn had been sparked by Donald Trump's affair with Marla Maples. On his Truth Social platform, he wrote (via Newsweek), "She was a wonderful, beautiful, and amazing woman, who led a great and inspirational life. Her pride and joy were her three children, Donald Jr., Ivanka, and Eric. She was so proud of them, as we were all so proud of her. Rest In Peace, Ivana!"
However, it seems the former president wasn't content just to eulogize his ex. The day after Ivana's death, he made an announcement that has Twitter talking, to say the least.
Donald Trump put off a major event out of respect for his first wife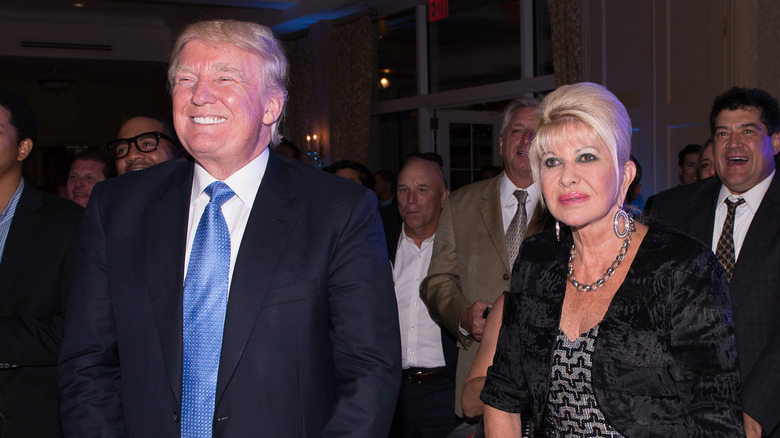 Dave Kotinsky/Getty Images
Since his exit from the White House, former President Donald Trump has been a passionate campaigner for the GOP. The latest stop on his "Save America Tour" was to have been in Prescott, AZ, on July 15. However, the day after learning that his famous first wife had died, Trump posted a statement on his Truth Social outlet that was copied and tweeted by Arizona gubernatorial candidate Kari Lake. "Out of love and respect for Ivana, our big Arizona Rally will be postponed until next Friday," Trump said. 
Agreed one commenter, "This had to be postponed. No doubt about it. It's all about family right now and that's where he needs to be." A self-proclaimed MAGA added, "Very poignant that President Trump still had so much love for Ivana." Another chimed in, "No better excuse to postpone the rally than to pay respect to the mother of your children. See you next week 45."
However, a number of respondents also pointed out that Trump sent his reaction to Ivana's death to his PAC email list, and included a link for donations (via PoliticusUSA). "Gotta get more money. Even when his ex wife dies," remarked a respondent. Another snarked, "When I die, I hope my wife has the decency to wait at least 24 hours before trying to fundraise off of my death. I mean, you've got to at least pretend to mourn a bit."